Top 5 Benefits of Selling Oral Fluid as a Background Screener
back to blog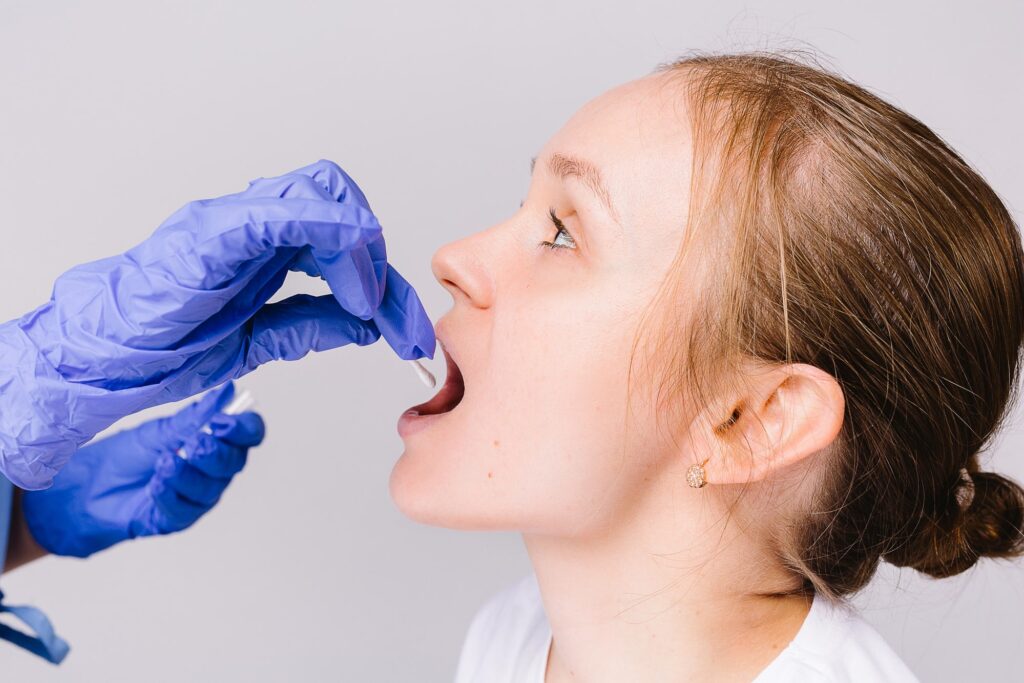 By Bill Current
Here's the good news: Drug testing is here to stay. 
The movement to legalize marijuana in many states has caused some to question the viability of workplace drug testing. Yet, the federal government continues to require drug testing of workers in safety-sensitive transportation occupations, as part of Department of Defense contracts, in prisons and of parolees. Additionally, drug testing remains legal in all 50 states, as does testing for marijuana.
However, getting some forms of drug testing done have become more difficult since the start of the COVID-19 pandemic, including collecting urine samples at off-site occupational health clinics. Some people are hesitant to visit locations where sick people typically gather for fear of being exposed to the coronavirus. For this reason, as well as others, employers are looking for alternatives that address problems associated with urine drug testing.
In 2020, oral fluid testing became the fastest growing segment of the drug testing industry. Part of that growth has been the result of the endorsement of lab-based oral fluid testing by the U.S. Substance Abuse and Mental Health Services Administration (SAMHSA) in October 2019. Adding to the already growing credibility oral fluid testing, SAMHSA stated: 
"The scientific basis for the use of oral fluid as an alternative specimen for drug testing has now been broadly established and the advances in the use of oral fluid in detecting drugs have made it possible for this alternative specimen to be used… with the same level of confidence that has been applied to the use of urine."
Oral fluid testing can be particularly attractive to background screening companies that also offer drug testing services. Following are five benefits of offering oral fluid testing:
Increase revenue

—Offering oral fluid testing gives a Consumer Reporting Agency (CRA) a significant edge in winning new business which, of course, increases revenue. While more drug testing providers are offering oral fluid testing, not many understand how to explain its intricacies from a sales perspective. CRAs that learn the benefits of oral fluid testing can help match a potential client's needs with the drug testing method that best meets their needs. This leads to a significant increase in new business.

Improve profitability

—The donor-driven oral fluid collection process reduces the time and expense of traditional urine collections, which improves profitability for the CRA. Oral fluid collections are so easy to perform, employees can be trained to observe the entire process while the donor walks through easy-to-follow steps, though some employers prefer to still use a traditional collection site. Hence, oral fluid collections can take place anytime, anywhere without incurring additional costs.

Streamline operations

—Because collections are so easy to perform, oral fluid testing virtually eliminates the enormous expense of money and time needed to manage a vast network of collection sites. This makes it possible for CRAs to spend less time tracking down lost samples and more time winning new business.

Significantly reduce customer troubleshooting issues

—Oral fluid collections are proven to produce results that are accurate and reliable, sometimes even more so than in the case of urine, such as when it comes to cannabis testing. Eliminating accuracy concerns means CRAs can offer their clients a faster, easier, more accurate drug test process with fewer problems to solve.

Eliminate costs associated with drug-test cheating

—Every oral fluid collection is 100% observed from start to finish, leaving virtually no opportunity for would-be cheaters to adulterate or switch a sample. Additionally, almost all traditional drug test cheating methods, such as adding bleach to a urine sample or sneaking a synthetic or substituted urine sample into a collection facility, do not work with oral fluid testing, making it virtually adulteration proof.
Oral fluid testing has proven to be a viable alternative for employers seeking to improve their drug testing programs. Its ability to detect drugs within 15 minutes after usage combined with its relatively shorter window of detection compared to other testing methods makes it ideal for pre-employment, random, post-accident and reasonable suspicion testing. Also, it is the only recent-use drug testing detection method endorsed by the federal government, which makes it an employer's best option in states that have legalized marijuana.
For background screening companies, oral fluid testing represents a way to increase revenue by offering prospective clients an alternative to traditional, more time-consuming drug testing methods while simultaneously improving profitability by simplifying the collection process and streamlining the overall operations of providing drug testing services. 
©2010-2021 The Current Consulting Group, LLC – No portion of this article may be reproduced, retransmitted, posted on a website, or used in any manner without the written consent of the Current Consulting Group, LLC. When permission is granted to reproduce this article in any way, full attribution to the author and copyright holder is required.
This information is provided for educational purposes only. Reader retains full responsibility for the use of the information contained herein.