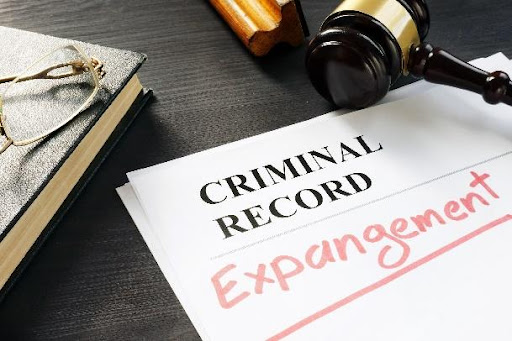 By Derek Hinton, President, CRAzoom
If so ordered, a county court will actually seal or expunge the record. So, when you go to the court, the expunged or sealed record is not there. You, in turn, do not report the record that has been sealed or expunged. 
Now, if you are a CRA that reports "criminal records" from a database, rather than using the database as a pointer to go to the actual court of record, you can report a record that has, in fact, been expunged or sealed. If you do that, you are going to have a consumer that is extremely unhappy and reading reviews of FCRA plaintiff attorneys. You should review your policy and procedures on reporting database/stale information. (While you're at it, review your contract with your database provider to see if they allow that.) 
So, assuming you never report database information and only report the latest information from the court, are you in the clear? 
Well, apparently, there's been a plaintiff attorney seminar regarding the reporting of expunged and sealed records. And in this seminar for FCRA plaintiff attorneys, the assumption is that CRAs as a rule just report database records. And even when the CRA has obtained the latest information available from the court, they are getting sued. 
The issue is that while the record may have been ordered sealed or expunged, the court has not received the order or has sat on it and not updated its records. And the worst case scenario is that the consumer does not dispute the information with the CRA, but instead takes his expungement order to the plaintiff attorney with the best reviews and you receive the lawsuit in the mail. 
I've had a client re-order the information, and provide to the plaintiff attorney a date-stamped record showing the record is still public record—and the case was not dropped. 
At this point the case is frivolous, and the plaintiff begins asking for policies and procedures, documentation of quality control, and training. If you are a PBSA Accredited firm, this will be maddening, but you're going to have this and you can go on offense instead of playing defense. If you are an unaccredited firm, it's going to be maddening and you're going to get inquiries on how much you will pay just to make them go away. 
So outside of taking an anger management class, what can you do? 
If you are an unaccredited firm, become accredited. That will help prevent suits and provide defense if you do get sued. 

Make sure your insurance policy covers these types of claims and doesn't specifically exclude them. 

If the consumer does call and tell you that his record has been expunged or sealed and the court still shows it, don't dispute it or just listen, become an advocate for the consumer by providing the information they need to get the record off the court records. 

If you get a lawsuit out of the clear blue sky, contact or have your counsel contact the plaintiff's attorney and send the current, date-stamped current record from the court. 

Speaking of counsel: FCRA law is a niche area. Your brother-in-law may be a dynamite business law attorney, but you should use counsel well-versed in this area or allow your insurance carrier to choose if you do not have industry-specific counsel. 

If the plaintiff's attorney cannot read or understand for comprehension or is a snake in the grass, you're going to play defense for a while—but maybe go on offense shortly. 
ABOUT THE AUTHORS

Derek Hinton is President of CRAzoom, a company used by the majority of CRAs to achieve and maintain PBSA Accreditation. In addition, Derek consults as a fractional Compliance Officer for CRAs, has created "plug and play" packages for CRAs being audited by their vendors, and is the owner and creator of CrimApollo, a criminal record assessment tool for employers and CRAs. Derek is also the managing partner of NameGrades, a program that assesses the commonality of names in the United States.