Background Screening Article Library


Nothing in PreemploymentDirectory.com's Article Library should be construed as legal advice, guidance, or counsel.
Companies should consult their own legal counsel about their compliance responsibilities under the FCRA and applicable state and local laws. PreemploymentDirectory.com expressly disclaims any warranties or responsibility or damages associated with or arising out of the information provided.
SUBSCRIBE TO OUR NEWSLETTERS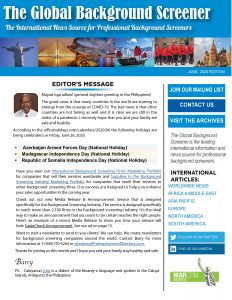 The Global Background Sreener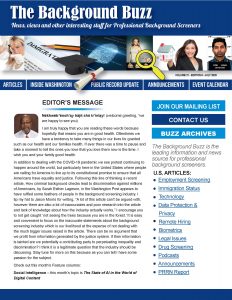 The Background Buzz!
(U.S. Background Screening
E-Magazine)