A Professional Background Checking Company's Guide to Nanny Background Checks
back to blog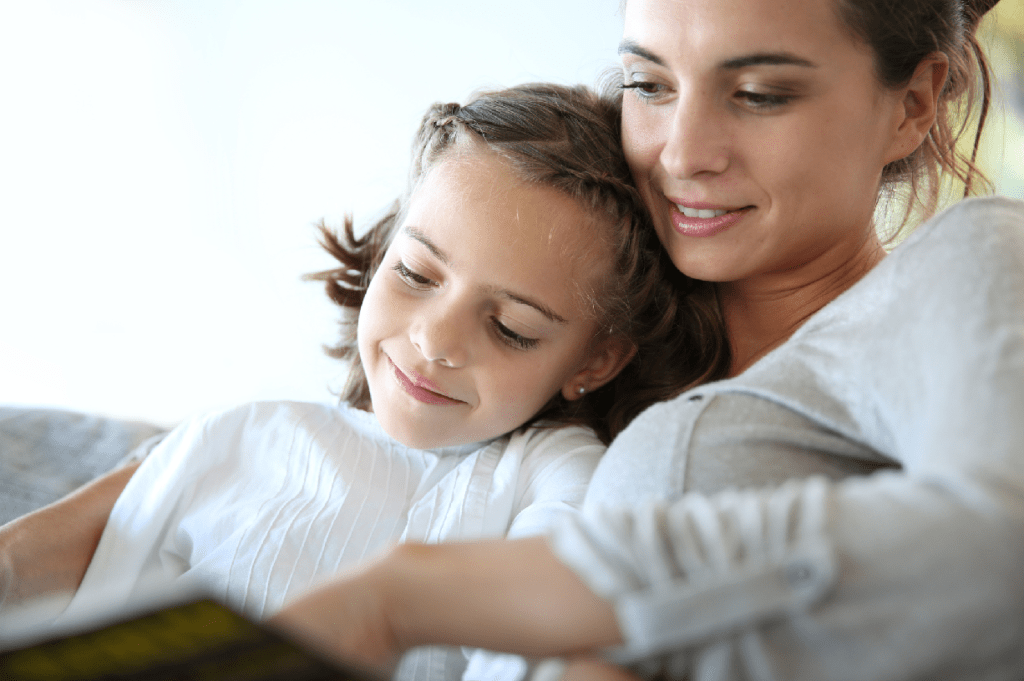 By W. Barry Nixon, Founder & COO, PreemploymentDirectory.com
Often nanny background checks are overlooked by professional Background Checking firms because they have the mindset that people are still relying on their parents or the neighbor's teenage children to take care of their loved ones. Nanny background checks have progressed considerably beyond this old notion and way of selecting a babysitter.
Parents are very much aware of the issues that can arise of having the wrong person care for their loved ones. Issues of abuse, neglect, inappropriate sexual, criminal and other problematic behaviors are at the top of mind for parents selecting a nanny to care for their loved ones. Consequently, we have seen the rise of professional nanny background check services.
This is an often-overlooked source of revenue that Professional Background Checking firms may want to consider adding to their array of background screening services offered. According to the Bureau of Labor Statistics in 2018, there were 1,160,000 childcare workers in the United States. CareerExplorer.com reported that there are currently an estimated 1,216,600 childcare workers in the United States and that the childcare worker job market is expected to grow by 6.9% between 2016 and 2026. Over the next 10 years, it is expected the US will need 90,500 childcare workers. Are you prepared to overlook this potential revenue stream?
The other side of this equation is eldercare. According to AARP's 2020 Report Caregiving in the U.S. there are an estimated 41.0 million adults in the United States that have served as caregivers. Statistics were not available for how many of them employed a caregiver to provide services. However, it is a reasonable presumption that the need for eldercare will continue to grow as boomers enter this stage of their life.
Collectively, this means that childcare and eldercare are a growth occupation.
What is Included in a Nanny Background Check?
As you are well aware there are many types of background checks. These are the most prevalent background checks conducted during a nanny background check.
Identity Confirmation and Verification
Based on the candidate's full name, social security number, and driver's license, you can find out all the necessary details about their identity; if the candidate is not a US citizen, you should also ask for their passport number and work permit.
To even be surer that the person is who they say they are a fingerprint may also be requested.
Criminal records
A criminal record check will give you access to information regarding the candidate's possible:
Arrests

Convictions

Sex offenses

Court records

Warrants
However, you need to know the candidate's address history and verified identity to correctly identify this information.
Driving records
The driving records report is important if your nanny is expected to drive your child anywhere. If the applicant has an international driver's license, he or she should be required to get a local driver's license in your state.
Sex offender registry
Every state has a sex offender registry which can be accessed. If the candidate has lived in a different country, you should check the country's public database of sex offenders.
Drug Test
Conduct a drug test to determine if an applicant has been using illegal substances.
Education & Credential Records
Verification of claimed education and credentials.
Child abuse records
Every state's child protective services keep records of child abuse and neglect.
A child abuse registry check allows a potential employer to determine whether an applicant has a record of child abuse or neglect. It's an act of due diligence to ensure an individual is allowed to work with children.
For child abuse registry checks, the type of information contained in central registries and department records varies by state. Some states maintain all investigated reports of abuse and neglect in their central registries, while others maintain only substantiated reports. Finally, the length of time the information is held and the conditions for removal also vary by state.
Reference check
Of all the background checks that should be conducted on a potential nanny the most important is the reference check. You may have become complacent with references for your major employers since many times they are difficult to obtain and when obtained you often receive minimal information. When doing reference checks for a nanny you must discard this way of thinking.
According to enannysource.com "When checking references, it is important to not only listen to what the references say, but to pay attention to what they do not say. Unlike other types of jobs, where someone serving as a reference is limited legally to what he or she can say about the person, those serving as references for nannies may be more forthcoming with information, both good and bad.
When you make the initial reference call, trust your instincts and listen closely to everything the nanny reference says. Most likely when you are checking references, you will be speaking to a parent who understands that the person you select will be caring for your children in an unsupervised environment. Don't be afraid to ask a lot of questions. Ask about the nanny's demeanor and credentials, but also ask questions about how the nanny related to the family for whom she worked. When you know the ages of the children the nanny previously cared for, for example, you can delve deeper into the nanny's behavior in situations that most closely resemble those she may encounter with your client's family. You'll also want to pay attention to the tone and demeanor of the reference. If the reference speaks about the nanny in an excited and enthusiastic tone, it could indicate that she was truly pleased with the nanny and her performance. The reference may also come across rushed or distracted, and you should factor that into how you feel about the reference interview as well.
When questioning references for potential nannies, consider asking these questions:
Was the nanny reliable and dependable? Can you give me an example of when she was? Can you give me an example of when she was not?

What was she like as a person? Was she warm, strict, upbeat, or energetic? Did she get along well with all members of your family?

What additional duties did she perform for your family? How well did she do these?

How well did she follow directions?

How comfortable did you feel about her ability to handle an emergency? Did she ever have to react quickly to a medical problem or other issue? How did that go?

Do you recommend that I hire this person to be a nanny for my children? 

Would you hire her again?
Before you begin checking references, consider jotting down questions that relate to specific duties or responsibilities your client will be asking the nanny to do. For example, if your client has a family pet, ask the reference how the nanny was around animals. If your nanny will be transporting your children to and from school, ask about the nanny's driving abilities and find out if she was punctual for school drop-offs and pickups.
Nannies with little or no prior experience may list friends or family members as prior employers. Beware of phony references. While it can be hard to recognize a fake nanny reference, during the reference interview you may see red flags. For example, consider if the salary listed for the prior employer is around the going rate for nannies with comparable experience and education in your area. If it is much too high, you could possibly be looking at a fake reference."
Job Description
Help your client define their expectation for the nanny and to develop a job description.
Since there is no pre-established job description for nannies, it will depend on your client's needs and the work the nanny is expected to do.
You can find a potential list of 'Job Duties' in the U.S. Nanny Institute's Nanny and Newborn Care Contract. It's a great start and resource to build the unique job description that fits your client's expectations and needs.
Make sure you include their days off and, of course, the salary. 
A high-school diploma is the most common educational qualification for this occupation, however, some workers may enhance their job prospects by obtaining a nationally recognized accreditation from the National Association for Family Child Care (NAFCC) or by having obtained degrees obtained from programs such as the Child Development Associate (CDA).
Keep in mind that a nanny is a person that will act both as a caregiver and role model for your client's children or for eldercare they will serve as both a caregiver and adult companion. For this reason, it is very important to establish a set of minimum requirements the nanny needs to meet to make it easier for your client to shortlist the best candidates for the position.
Helping a client select a nanny is very challenging work because the nature of the work is personal and life impacting which increases the need for thorough due diligence. Despite the challenge of providing nanny background checks they have the potential to be another revenue stream in an occupation that is projected to grow over the next ten years.
For more information about Nanny Background Checks visit the Nanny Background Checks Center at https://bit.ly/3k9Sfrv