Is Fair Chance Hiring a Business Opportunity Knocking at Your Door?
back to blog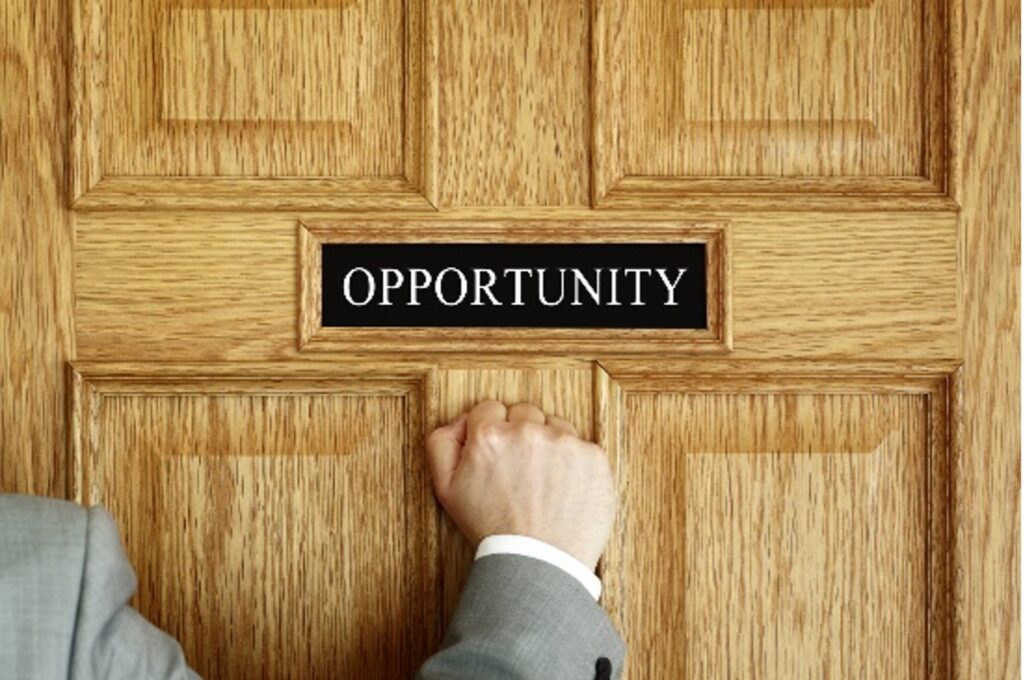 By W. Barry Nixon, COO, PreemploymentDirectory.com
Throughout history there are always pivotal moments when the current way of thinking starts to change, and new paradigms emerge. I see a groundswell of focus on fair chance hiring that suggest to me we may be on the cusp of the old view, 'we don't hire convicted felons,' falling by the wayside while the new paradigm is becoming, 'hiring individuals that have been involved with the criminal justice system is good for everybody.'
It's good for individuals with criminal records because it will increase their access to good jobs and reduce the likelihood of them re-offending thus breaking the destructive cycle of recidivism.
It's good for society and the community overall because with less recidivism there will be less crime, it will increase the base of tax paying citizens and will help those most in need.
Finally, it is good for businesses because employers will be able to fill more jobs in this time of the 'great resignation,' they will tap into a pool of overlooked talent that research has shown has lower turnover comparable performance to those without a record and of course, it will contribute to the well-being of the community.
As is the case with all changes in paradigms the circumstances must properly align for the new way of thinking to take hold. Consider the following:
Open Jobs are at a Record Level
We have a historic level of jobs available; the number of job openings stood at 11.3 million on the last business day of January according to Bureau of Labor Statistics. In addition, employers are finding it increasingly difficult to hire the talent they need
Employee Turnover Continues at High Levels
'The Great Resignation' is exasperating the hiring problem with turnover at record levels creating even more job vacancies to be filled. Consider that according to Megan Leonhardt, article in Fortune magazine, 'Over 4 million Americans have quit their jobs for 6 months in a row as the Great Resignation rages on' published in February 2022. 
Governmental Views and Policies are Changing
States are increasing the availability of expungement laws, and many are introducing 'automatic' expungement of records to expedite the process; According to the National Conference of State Legislatures, "

Currently, 20 states have at least one statutory automatic record clearing provision. Michigan, New Jersey, Pennsylvania, and Utah have enacted legislation that automates the automatic record clearing process, sometimes known as "clean slate laws." 

The increasing number of States legalizing medical and recreational use of marijuana has led to the reduction or elimination in many prisoners' sentences for the low-level marijuana convictions. Several s

tates where the drug is legal have sought to retroactively address the consequences of marijuana prohibition.

Currently, the

number of states where recreational marijuana has been legalized is 19 plus the District of Columbia and Guam. In addition, a

total of 37 states, the District of Columbia, Guam, Puerto Rico and the U.S. Virgin Islands regulate cannabis for medical use by qualified individuals.

the growth of 'ban-the-box' legislation has continued to grow in cities and states and federal contractor are now also covered under this type of legislation.
NELP reports that nationwide, 37 states and over 150 cities and counties have adopted what is widely known as "ban the box" so that employers consider a job candidate's qualifications first—without the stigma of a conviction or arrest record. 
Society's View
Society's views regarding fair chance and second chance hiring have started evolving as well.
Recent research from the Society for Human Resource Management (SHRM) and the SHRM Foundation "found that people in the U.S. embrace the idea of second chances and would be proud to work for an employer—and would patronize a business—that hires people who have a criminal record or who have been incarcerated. Among the findings of the survey conducted with 1,102 workers in April 2021:
79% of survey respondents would feel comfortable working with an employer if a few of their co-workers had a nonviolent criminal record.

76% of survey respondents would be comfortable working for an employer know to hire people with criminal records
Employers View
Many businesses have changed their hiring policies to better facilitate people who have been involved with the criminal justice system. For example, a group of Pennsylvania companies have joined together under the Second Chance Business Coalition (SCBC) to expand hiring and advancement practices for people with criminal records within their companies. Members include Accenture, AT&T, Bank of America, Best Buy, Cisco, CVS Health, DICK'S Sporting Goods, Eaton, Gap Inc., General Motors, The Home Depot, JPMorgan Chase & Co., Koch Industries, Kroger, Mastercard, McDonald's, Microsoft, PepsiCo, Procter & Gamble, Prudential Financial, Inc., Schnitzer Steel Industries, Target, Texas Instruments Incorporated, Union Pacific, Verizon Communications, Visa, Vistra Corp., Walgreens Boots Alliance and Walmart.
The Background Screening Industry
Even background check companies that are the reporters of criminal records to employers and oftentimes viewed as the one's preventing people from getting hired have seen the light and recognized the 'winds of change' are coming. Firms like Checkr, GoodHire, InCheck, Appriss Insights, Garbo, etc. have recognized that there is 'gold in them hills' and developed strategies to take advantage of this emerging trend.
Checkr has made the advocacy and promotion of second chance hiring a center piece of their marketing strategy geared at tapping into many companies' desires to provide fair chance hiring opportunities and to expand their diversity & inclusion initiatives. They correctly read the tea leaves that this was an emerging issue for employers and have wisely made the issue into a way of increasing their business.
Garbo is a new background check solution on the block targeted at the online dating industry. Here's what they say about this issue on their website: 
"At Garbo, our initial focus is on providing access to arrests, convictions, and sex offender registry records. However, since this data originates from the criminal justice system, we recognize our responsibility to shed light on the disproportionate impact this system has on people of color and other groups that face marginalization."
New Tools and Resources
In parallel to all of the above continuous monitoring and screening tools have emerged that help employers to identify arrest and convictions real time. This means that managers need not worry that hiring a person with a criminal record will introduce unacceptable risk into their workplace, because if the person slips into criminality we will quickly know and be able to react.
In addition, there are government programs in place that provide incentives to employers to hire individuals that have been involved in the criminal justice system.

For each new ex-felon hired, the employer will receive a 25% Work Opportunity Tax Credit (WOTC) credit for the qualified first-year wages of those employed at least 120 hours, or $1500 and 40% for those employed 400 hours or more, or $2400.

The Work Opportunity Tax Credit (WOTC) is a federal tax credit available to employers who invest in American job seekers who have consistently faced barriers to employment.  Employers may meet their business needs and claim a tax credit if they hire an individual who is in a WOTC targeted group which includes people with felony convictions. Visit 
Visit the Department of Labor's website at https://www.dol.gov/agencies/eta/wotc and the IRS's Work Opportunity Tax Credit link at https://www.irs.gov/businesses/small-businesses-self-employed/work-opportunity-tax-credit#targeted for more information.
The federal bonding program (FBP) serves as a job placement tool by guaranteeing to the employer the job honesty of at-risk job seekers. Employers receive the bonds free-of-charge as an incentive to hire hard-to-place job applicants as wage earners. The FBP bond insurance was designed to reimburse the employer for any loss due to employee theft of money or property with no deductible amount to become the employer's liability (i.e., 100% bond insurance coverage). For more information visit https://nicic.gov/federal-bonding-program-us-department-labor-initiative.
So, what does all of this have to do with your background screening business?
I am presuming that your firm does not have the market presence of a major background screening company like Checkr or the funding that the new kid, Garbo, has from its major sponsor Match.com. However, this does not mean you have to stand aside on this issue. You have the local advantage. 
You can work with your local Chamber of Commerce, Business Councils and non-profits focused on supporting second chance individuals to partner with them to promote the value and benefit of fair chance hiring. 
Why? Because it is the best form of marketing you can do. Your firm will get tons of publicity for the work you are doing to help those in need and in the process, you will meet lots of new business contacts that you will have unincumbered access to due to your involvement in this jobs effort.
You will also position your firm as one that has the capability to help address employers growing emphasis on diversity hiring which has become a high priority for many organizations. You can form an alliance with employment firms like Cornbread Hustle and HonestJobs.com that specialize in placement of second chance individuals. Also, reach out to local community-based organizations which will raise your posture in your local area and facilitate getting more contacts. 
Consider developing a local coalition to help employers tap into a talent pool that includes the nearly 70 million Americans nationwide that have a criminal record. Nationwide one in three adults have a criminal record. Contact your State Department of Labor to get local statistics on the number people with criminal records.
As mentioned earlier, your company will get great publicity that you could not afford to pay for and will be heralded as an example of an organization making a difference in the community. Please do not get the idea that I am suggesting this is easy or a so-called 'walk in the park,' because it will take a sustained commitment to invest time and resources to achieve the goals you set. However, with a well thought out and executed plan you will reap major benefits which hopefully includes getting new clients that you may not have had access to in the past.