Welcome to the Vendor Showcase that features suppliers and providers to the background screening industry. This section, The Background Bistro, features an interview with a C-Suite executive from one of the leading suppliers to background screening firms.
The purpose of the interview is to help you get to know the people behind the scenes that make the company successful, to learn more about the person as an individual and to learn about the company's mission, goals and future directions.
For the latest interviews, check out the recent edition of The Background Buzz.

SUBSCRIBE TO OUR NEWSLETTERS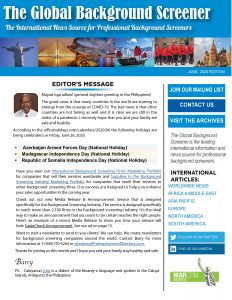 The Global Background Sreener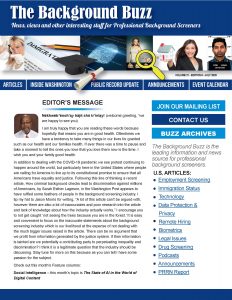 The Background Buzz!
(U.S. Background Screening
E-Magazine)