What Every Job Seeker Needs to Know About Background Checking
back to blog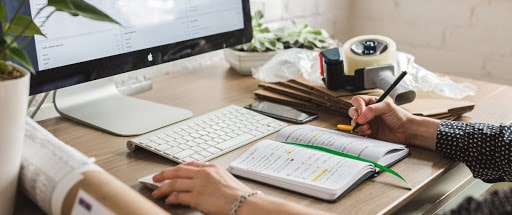 By W. Barry Nixon, COO, PreemploymentDirectory.com
When you're searching for a job you already have enough on your mind. Between trying to find a way to leave your current job gracefully and going through the long interview process with different companies, the last thing you need to do is lose any sleep over employment background checks. 
The typical pre-employment background check has become so expected that most people don't give them a second thought. You may not be new to employment background checking, but there are still some important things to know. 
Do you know why employers run employment background checks? Have you ever wondered what certain checks look for? 
Consider this your quick guide employment background checks. We're going to cover the reasons they're run, what to expect, and common checks you could complete. 
Why Employers Run Background Checks 
To some job seekers, the background check process may seem too long and unnecessary. The truth is that companies that perform background checks can do a lot to help protect employers and their employees. 
Background checks can help employers make fully informed hiring decisions. Employers gain a full understanding of someone's background and know that they're truly picking the best candidate. Checks can also help to verify any claims a candidate makes. 
Employment background checks can also help reduce risks in the workplace. Lawsuits around negligent hiring claims can destroy businesses and put other employees at risk. Performing background checks can help protect employers in certain legal cases. 
Employment Background Checking 101: The Basics 
It's estimated that around 96% of all employees in the United States perform some type of a background check during their hiring process. It is a common practice for checks to happen before the offer stage, but some employers may choose to make an offer contingent on you passing their background check. 
The information that employers need to run a background check includes your full name, social security number, a list of your most recent residential addresses, and your written consent. Once you submit this information the process can start. 
We do want to mention that employment background checks are not to be used for discriminatory purposes. You should know that it's illegal for an employer to run a background check solely on the basis of an applicant's (or employee's) national background, race, sexual orientation, disability, religion, or age or any other protected class.
It doesn't take long to run a background check and most businesses will get the results in a matter of days. You can choose to request a copy of the check the employer receives. If you are rejected because of information provided on your background check, you have a right to know and the company that provides the background check legally must give you a copy of the report.
Different Kinds of Background Checks
Many companies include drug screenings into their employment background checks. Others may choose to look into your credit history or driving record.
It's important to note that most employers only ask for additional information for certain specialized jobs. For example, your driving record may not matter much to someone that needs a front desk worker but could mean everything to an employer hiring a truck driver. 
There are a variety of background checks your employer can choose to perform. Let's take a look into some of the more common ones.  
Criminal Background Check
When most people think about employment background checks for work, they think about criminal background checks.  These background checks usually include going through county, state, and/or federal records to find information on arrests, convictions, court records, and warrants.  
Some states have implemented ban-the-box that prohibit employers from asking about criminal history on employment applications. Also, in some states, employers are prohibited from asking about your criminal record during the interview process. However, it's still within their rights to request a criminal background check either before or after they offer you a job depending on the relevant state law.  
Identity Verification
This is the most basic kind of background check an employer can conduct. This will ensure that the name, address, day of birth, and SSN you provided are correct and aren't tied to deceased people or reports of fraud. 
Increasingly, as more state and federal information resources are redacting social security numbers more exotic forms of identity verifications are being used. They may include fingerprinting, facial recognition as well as other biometric forms of identification.
Employment Credit Checks 
These checks are designed to reveal poor credit, reported tax liens, debt problems, and other financial problems. They are usually performed on people that work jobs that require a security clearance, access to or provide oversight to company finances or people that will deal with sensitive financial data of clients. 
If your employer performs this check, they can learn about your past and present credit accounts, payment history, bankruptcies, and any accounts that are in collection.
MVR Reports
If you are applying for a job that requires driving, you will likely see a request for a motor vehicle registration (MVR) screening. MVR screenings provide motor vehicle records on your driving record to ensure that they are hiring safe drivers.
If your employer requests an MVR, they will be able to see your driving history, past license suspensions, cancellations, or revocations, accident reports, DUI convictions, traffic citations, along with any insurance lapses and unpaid summons, if any. 
Drug and Alcohol Test
These tests can be performed before a job offer is given and could also be given on a schedule, randomly or post-accident in industries where safety and sobriety are important for day-to-day activities. 
These tests are typically performed in a lab off-site, but may also be performed at your employer's office. They may choose to test urine, but could also test hair or saliva. 
How to Handle Your Next Check
There is a lot to the employment background checking process, but you should not be intimidated by it. Employers are just searching for information that is already available. Knowing this it is important to submit truthful information.
Are you curious about what information was found in your background check? Many employers offer job applicants a copy of their reports for free. And remember, if you are rejected from a job because of what they found in a background check, you are entitled to a copy. 
We hope this information helps to calm your concerns about employment background checks? 
You can find more information here.