Self-Background Checks: Conducting a Background Check on Yourself
back to blog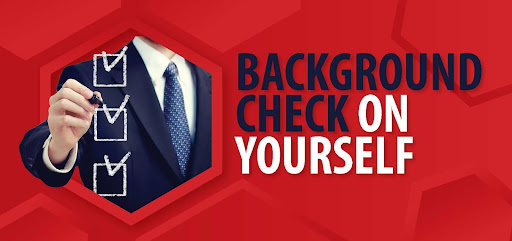 By W. Barry Nixon, COO, PreemploymentDirectory.com
Employers conduct background checks as a necessary step in their hiring process.  Do you know what information is being reported about you in a background check? If the answer is 'no' or you have doubts than then you are rolling the dice with your job search because if derogatory information shows up it could cost you a great job. To avoid the potential of this situation occurring be proactive and conduct a background check on yourself so you know what information is being reported to potential employers. 
Once you fully understand the information contained in a background check, you will be better prepared to navigate the job-hunting process. This article discusses self-background checks, important factors to consider when conducting a background check and the steps you can take to conduct your own background check on yourself. 
Conducting a background check on yourself can have a number of significant benefits. It can serve as a reminder of critical details and help ensure the accuracy of your application. Additionally, it can help you prepare for any questions your prospective employer may have about your background. 
What is a Background Check?
Background checks are widely used by more than 93% of employers as a part of their pre-employment screening process. Background checks source their information from a variety of sources including:
Motor vehicle records from DMV

Criminal and civil records from local, county, state, and federal courthouse records 

Sex offender list, education & credentials

Social security records 

Federal sanctions & watch list

Social media

Proprietary databases 

Newspaper/media searches
This process seeks to verify a candidate's identity and the information provided to the employer. They want to make sure the people they hire are who they say they are, honest, do not pose a risk to the employer and verify the qualifications for the position. A background check is frequently the last step in the hiring process to ensure the right choice.
How Can I Conduct a Background Check on Myself?
Employers previously enjoyed a significant advantage by conducting pre-employment background checks that job seekers did not have access to. While employers retain an advantage in terms of the amount of information they can unearth, prospective employees can learn most of what employers are learning about them. You can obtain basic information by conducting general search engine searches, reviewing your social media accounts, searching public databases, and ordering a background check on yourself.
You can conduct a search of your criminal history, court records, employment history, and address history, as well as any other personal information you may be looking for.
There are numerous companies that provide online access to comprehensive public records and a lot of the information that generally shows up in a background check for a fee. You can use these websites to conduct a thorough search of yourself and obtain information likely to show up in a background check.
Online personal background checks can reveal the following basic public information:
Verification of identity 

Relatives and well-known acquaintances

Address history

Criminal record

Registry of sexual offenders

Social media profiles

Employment history

Educational history

Work authorization
How to Run Your Own Background Check
Verify Your Social Security Information
Since one of the first items an employer will check is your social security number because employers use this information to verify your identity. It also includes the name(s) associated with that number as well as any legal name changes. You can initiate this process by creating an account on the Social Security Administration's website.
Get a Credit Report
An employer's background check may reveal information about your credit history. They must, however, obtain your written permission before running a credit report. You can view this information by running a credit report the big three national credit bureaus (E will provide you with one free credit report per year. The credit report provided to your employer will differ from your personal credit report. Some personal information, such as your date of birth or marital status, as well as your credit score or account numbers, are not visible to them.
Employers look at your credit history for a variety of reasons, including confirming your identity and your address history. Some employers use this information to assess candidates' financial or other sense of responsibility.
Conduct a Social Media Check
Employers may also review candidates' public social media profiles to see that an applicant's online behavior is consistent with their values and beliefs, does not demonstrate views contrary to their policies, criminal activity and/or that will likely cause risk for the employer. As a result, your profile should be free of references to or evidence of illegal activity, violence, bullying, or harassment, as well as offensive or inflammatory messages. These guidelines apply to both written and visual content on your profiles.
Review your existing social media profiles and make any necessary updates or changes by either deleting necessary information or making sure they are set to private Monitor public profiles regularly to ensure they continue to reflect your positive reputation. Additionally, conduct searches for your name or frequently used usernames to locate any old profiles you may have forgotten about. When you come across old profiles that you no longer require or wish to be public, you can either delete them or make them private. In addition, be sure to check the Internet for how and where your picture is showing up.
Search Engine and Newspaper Check
Online background check websites can assist you in seeing the information that is publicly available about you online. This could include your age, criminal records, arrest records, marital status, names associated with you, address history, phone numbers, civil court records and much more personal information. 
Hire a Professional Background Check Company
In addition, to the personal steps you take to review your background you can hire a commercial service to conduct a personal background check. A great website to use to identify a background screening firm is PreemploymentDirectory.com. 
Why Should I Conduct My Own Background Check?
Consider What Potential Employers Might Learn About You
Employers have the right to conduct background checks on you. Any company you apply for a job with is likely to conduct a background check which may include investigation into public posts on your social media accounts newspaper searches, proprietary data base searches and public records. If you are considering applying for a new job or are open to new opportunities, it may be beneficial to understand what potential employers may see about you when they conduct background check.
Understand Your Record
By conducting a background check on yourself, you can see the information that is publicly available about you. Having this knowledge enables you to be prepared to discuss questions that may be asked about your background. If you are concerned that something in your background may negatively affect your candidacy, you can develop an explanation that provides additional context or helps the employer better understand the situation.
Please note that in developing your explanations you will provide to prospective employers it is likely they will not react favorably to excuses, evading responsibility or dancing around the issue. If you did something wrong say so and explain it was a bitter lesson to learn, and that you have grown from the situation. If you were a 'victim of circumstances,' own your decision-making that put you in this situation and again, say you have learned and grown from this so you can make better decisions moving forward. If you have attended school or training focused on improving your behavior and decision making this can be very helpful demonstrating that you have been proactive in improving yourself.
Correct Any Errors
While conducting a background search, you may discover errors or other discrepancies in your records. For instance, you may discover that someone has stolen your information or that you share a name or other identifying information with someone who could have a negative impact on your search results. Depending on the nature of the errors, you can take corrective action through the appropriate departments, websites, or organizations. 
Additionally, you can alert your potential employer to potential problems and inform them of your actions. Be sure to gather documentation that supports your case. For example, if you discover that another individual with the same name as you have information showing on your background report provides documentation that distinguishes you. For example, how the person's name is spelled is different from yours, do they have a different middle initial or name, date of births, etc.  Remember information of this nature can interfere with you getting a great job, so take the responsibility for providing the documentation that supports and proves your case.
Verify the Information on Your Resume
A portion of the information contained in a background report corresponds to the information contained in your resume, such as your education and employment history. Conducting your own background check can assist you in ensuring that this information matches, thereby establishing trust with your potential employer. For instance, you may be unaware that the start date on your resume and the start date stated by your previous employer are different until you verify this information.
How to Conduct Your Own Background Check?
When you apply for jobs, you will likely be asked to authorize the prospective employers to conduct a background check on you. Once they have completed this process, you should request the results from the employer or screening agency to assist you in comprehending and reviewing the information provided by a professional background checking firm
Verification of Social Security Number (SSN) 
Background checks will reflect marital and other legal name changes associated with your SSN. This information is available for free by creating a user account on the Social Security Administration's website.
Address History
Addresses linked to your name and SSN can be found on credit card statements and magazine subscriptions. Most employers will search for a seven-year history on you although based on the situation and applicable state laws they may go back ten years or more. These addresses may be used to cross-reference other records and may impact the scope of criminal and vehicle checks. Check your address history for typing errors. While free online "white pages" directories may help you find this information, they are not always reliable, especially if you have moved frequently.
Driving Records
You can obtain a copy of your driving record by visiting your state's department of motor vehicles or by ordering one online. If you have held a license in other state(s) within the last 25 years, you should also check those states' records.
Criminal Convictions, Imprisonment, Parole, and Probation 
If you have been involved with the justice system, go to the courthouse, or check to see if they have an online portal and get a copy of your record that is on file. A criminal background check will reveal any criminal convictions, imprisonment, parole, or probation. If you have been arrested within the last seven years, even if the charges were dropped or you were found not guilty, that arrest may appear on your record as well. If you're applying for a position with a salary of $75,000 or more, the FCRA permits employers to obtain records that are older than the FCRA limit, but they must expressly state this in their background check consent form. 
In general, employers are prohibited from using arrest records for employment purposes unless the nature of the alleged crime has a very close connection to the type of work that will be performed.
A note about expunged records. If you have had your record expunged do not make the mistake of assuming that this means the records have been cleansed from everywhere they existed. Verify that the records have been removed from your public court records.
Determine if There Is Any Information about You on the Dark Web
According to Forbes, the dark web is an "anonymous, encrypted network that routes traffic through nodes located throughout the world, obscuring a user's online footprint" that cannot be accessed through a standard web browser or discovered through popular search engines. Many people are unfamiliar with how to navigate the dark web, much less search for potentially compromising information.
Additionally, Norton claims that thieves could access personal information such as credit card and debit account numbers, login information for any of your social media accounts, and details of your driver's license and sell them on the dark web. Unless you are familiar with the dark web, you will most likely need to hire use a service like LifeLock or hire a private investigator or security consultant to see if there is personal information about you on the dark web.  
Utilize Your Personal Information to Identify Fake Social Media Accounts
Fake social media accounts are so prevalent that Facebook includes the question "How do I report a fake Facebook account?" in its frequently asked questions. Almost anyone can take your public photos and information without your consent. It is entirely possible that you will discover a bogus Facebook or Instagram account using your photos and name. Occasionally, individuals who use your personal information to create a fake social media account will block you, preventing you from seeing anything even if you search for impersonators.
Conclusion
Conducting a personal background check on yourself is a really smart thing to do.  Staying current and on top of your background records will alert you to any potential problems before you start the job-hunting process so you can get the records corrected or deleted before it raises questions with potential employers. Above all, don't fall prey to the thinking that because something is a courthouse or official record it is accurate. Mistakes and errors happen so it's better to be 'safe than sorry.'