6 Job Hunting Tips for Ex-Offenders Looking for Employment
back to blog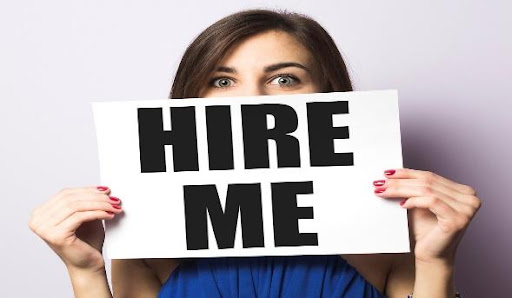 Hunting for jobs, going to an interview, and actually getting hired is a difficult task for a lot of people and it's only made worse if you're an ex-offender. Here are some tips to help…
It's easy for an ex-offender to become despondent when looking for work. Many will give up altogether, believing that there's no-one out there willing to hire them.
Some might have even lost jobs in the past for being an ex-offender, even though their employer was aware of it when they hired them. The laws surrounding all this in the UK are pretty clear cut; ultimately, having a criminal record should not cause you to lose a job, in most cases. Employment solicitors in Newark, London, or wherever you live will provide you with legal counsel on the topic to avoid you having more trouble keeping work than you legally should.
However, when it comes to finding work with a criminal record, things aren't always simple. Either way, there's no reason for an ex-offender to give up on finding a job so, in this post, we're going to share some tips on how you can get one.
How can an Ex-Offender Find Employment? 
There are lots of ways an ex-offender can find a job and become employed, it just takes a little extra work than it does for people without a criminal record. Some tips include:
Use your available connections
This tip probably goes without saying, but your first option as an ex-offender is to contact people you know for help. 
Meet with a former employer and see if they have any jobs going or will write you a good recommendation. Even if you didn't get along, it doesn't hurt to be humble, have a chat with them to clear the air, and ask them for help.
You can also speak to family and friends to see if they know of any vacancies or have any friends who are looking to hire someone. Again, even if you've fallen out with these people, it's time to bury the hatchet and make full use of their networks.
Research companies that take on ex-offenders
Hiring ex-offenders isn't just a problem for them, it's a problem for the whole country. One proven way to stop repeat offenders from re-offending and losing taxpayer money on their prison board, or keeping them from relying on benefits, is to get them employed.
To solve this problem, a lot of companies have made it their mission to hire ex-offenders and get them back into work. Even if these companies aren't offering jobs you'd particularly like to do, it's at least a chance to get some experience and prove to future employers that you can hold down a steady job. Some of the companies that hire ex-offenders are:
Timpsons: 10% of their workforce are ex-offenders, and they actively promote their employment to other companies.
Virgin Trains: they recently hired 30 ex-offenders to work on its West Coast line, and launched a toolkit to help other employers hire them.
Greggs: they run Ready to Work programmes three times a year that provide ex-offenders with work experience and paid employment.
There are other companies out there who will hire you if you spend some time researching them on the internet.
Voluntary work 
If you're looking for work, you're likely using the benefit system to keep you afloat until you find one. In the meantime, it's a good idea to take up voluntary work to keep you busy and to learn new skills that make you more employable.
You don't have to take on a full-time voluntary position, just pick something you know you'll enjoy doing and will give you skills to put on your CV and elaborate on at job interviews. By actively volunteering, you'll be able to talk to prospective employers about working in teams, bearing responsibility, and executing tasks proficiently.
It also shows a willingness to stay busy, and to give back to the community, the lack of which are reservations an employer might have about hiring an ex-offender.
Enlist the help of a professional 
It's important to remember that ex-offenders are not in this alone. Not only are there companies making an effort to employ ex-offenders, there are a lot of organisations who make it their mission to get you into work. Some of the better ones in the UK are:
Unlock

The Prince's Trust

Nacro

Working Chance
These organisations can give you practical support, careers advice, CV and interview tips and share recruitment opportunities with you. 
Join a training program
Enlisting the help of professionals, researching employers who hire ex-offenders, and using your personal connections to get your foot in the door are all well and good. But, you also have to have the skills to get hired.
Volunteering can help with this to a certain extent, but if you can get actual, marketable training for a job, then employers are that much more likely to want you. 
Some of the organisations we mentioned in the last section have lists on their website to help you choose a training program. These training programs include pre-apprenticeships and apprenticeships in:
Construction

Engineering

Carpentry

Electrician

Plastering
Basically, any trade you can think of has an available apprenticeship you can apply for. It's a good idea to research these first and see what industry is most in need of skilled tradespeople, because you're much more likely to get a job if there's a high demand for that trade.
Be honest about your situation 
This tip is crucial. If you lie to your employer about your criminal record because you think they'll never find out, it's not going to work out well.
Unless you're super strict about not mentioning it, and not letting anyone from work meet people who know about your criminal record, it's likely to come up at some point. If it does come up and your employer finds out, they can actually dismiss you for lying about it.
It's always best to be up front. This way, you can at least explain yourself, i.e. what your mindset was when you committed the crime, how you've changed since, and more. People are more understanding than you might think and, if they aren't, it's best not to work for people like that anyway.
Ready to Find a Job as an Ex-Offender
In this post, we've shared our six top tips on finding a job as an ex-offender, from enlisting the help of friends and family to learning a trade.
There are more tips out there but, if you follow the ones we've shared in this post, you can at least level the playing field between yourself and potential employees who don't have a criminal record. Just remember, you can get a job and you will get one.
https://www.personnelchecks.co.uk/latest-news/6-job-hunting-tips-for-ex-offenders-looking-for-employment