At a Glance Some Key Employment Background Checks Employers Must Make
back to blog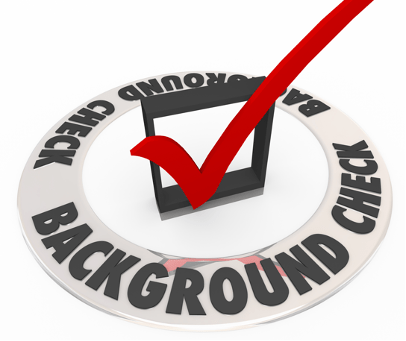 By W. Barry Nixon, COO, PreemploymentDirectory.com
Most employers conduct pre-employment background checks to help them hire the best talent for their business, to ensure they are providing a safe work environment, and to comply with legal requirements.  Within this framework, each employer must select the specific types of employment background checks that will meet their unique hiring requirements.
The following is a list of many of the types of employment background checks available to employers:
Criminal Record Checks
The purpose of conducting criminal background checks is to identify if a job applicant has a history of being convicted of criminal activity and to validate the information provided on their employment application. Many employers still ask applicants "have you been convicted of felony' as a litmus test of the applicant's honesty since they also include a disclaimer that "having a criminal record does not automatically disqualify a person from consideration."
Criminal records can be accessed by employment background screening companies on a local, state, and federal level. A generally accepted practice is for employers to request a record check for up to seven years based on where the applicant has lived, worked and gone to school.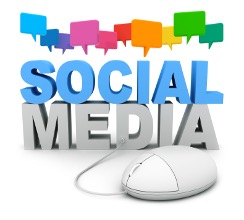 Social Media Screening
Social Media screening has gone mainstream and provides a broader perspective on an applicant's behavior than can be gained through traditional employment selection methods. Online platforms such as Linkedin, Twitter, Facebook, Instagram, etc. can help you gain a more complete picture of an applicant. Third-party social media screening firms such as Social Intelligence help to protect employers from the potential of discrimination and privacy issues that can be associated with checking job applicant's social media footprint.
Academic and Credential Verifications
Every job requires specific skills that a job applicant must have to successfully perform the job.  Checking an applicant's qualifications by verifying their educational backgrounds and certification credentials helps to determine whether a job applicant is qualified for the job.
Academic and credential checks also help to validate that the information provided by the applicant is accurate and truthful. This is very important in this age with the proliferation of fake universities, degrees, references, etc.
Credit Checks
When hiring new talent to your team, especially for any financial role, conducting a background credit check is crucial and job-relevant.
Credit checks help employers gain insight into an applicant's ability to manage their finances responsibly and to identify potential financial distress signs which historically have been identified as potential precursors to theft, fraud, embezzlement, etc. Credit checks should be limited to jobs that employers can demonstrate a business necessity for conducting the check. This generally means these type of checks are limited to positions that involve the management and oversight of money or other valuable assets.
Many states have regulations that restrict the use of credit checks.
Professional Reference Checks
Reference checks are another important pre-employment background check that gives an employer important insight into an applicant's past behavior and performance. Traditional reference checks are conducting by telephone while a more contemporary approach is to use online reference checking providers which are generally faster, provide a consistent process, and more complete job-related information.
Continuous Criminal Monitoring
The background screening industry is constantly evolving to keep your organization as risk-free as possible. An emerging new service is continuous criminal monitoring. Traditional background checks provide a thorough search at the time of hire. With continuous criminal monitoring, employee's criminal activity, driving history, and credentials can be monitored on an on-going and in many cases near-real-time.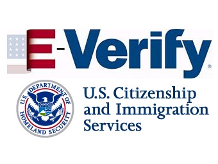 Immigration StatusEmployers are required by law to verify that job applicants are legally approved to be able to work in the United States.
Since 2009, the federal government mandates certain federal contractors to use the program. As of November 30, 2012, a total of 20 states require the use of E-Verify for at least some public and/or private employers.
Conclusion
Employers have numerous background screening options and we have discussed several types of employment checks that we believe are invaluable to helping you hire employees that will be successful on the job and to avoid making a bad hire. Once you have identified the types of employment background checks you want to conduct it is crucial to select the right background screening firm for your organization.  The selection of an employment background screening provider should be considered a profoundly serious undertaking commensurate with selecting the right Certified Public Accounting firm to support your organization. Making the right choice will help guide your firm's selection process and keep you out of 'hot water.'