Are You Making These Employment Selection Mistakes
back to blog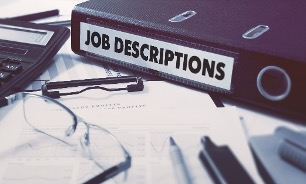 By Carlos Crameri, CuriousCheck.com
Research conducted by Career Bright shows that 74% of employers say they have hired the wrong candidate for a job position. The study also reports that 2 in 3 workers have accepted a job offer and later realized it is not a good fit. As a result, they get forced to quit within six months. No matter how big or small an organization is, hiring decisions that lead to bad hires costs your organization money and time. There are many employment mistakes employers are making that result in bad hires.
Do you just hire candidates based on qualifying for the role or for fitting in with the culture of the department where they will be working and the company overall? Do you make hurried hiring decisions to get a body in the seat versus basing hiring decisions on sound and objective evaluation of the job fit for an applicant? Do you consider the importance of emotional intelligence to being successful in the job and the company? If you want your hiring process to be successful, you should avoid making these employment mistakes.
Skipping Background Checks
According to a study commissioned by the Professional Background Screening Association and conducted by HR.com, 96% of employers conduct employment background screening.
Making the mistake to employ a candidate without passing a background check poses significant risks for your business. Bureau of Justice shows that 18% of all violent crime is connected to the workplace and that the average cost of a bad hire can equal 30% of the first year's potential earnings. With these statistics in mind, employers should be wary of the risk of skipping background screening an applicant.
Thankfully, conducting background checks and finding a background screening provider has become easy. There are over 2,000 background screening companies in the United States and sites like Preemploymentdirectory.com make it easy to find a provider.
Background checks help companies to validate an applicant's credentials to ensure they meet the requirements of the available position and help to reduce the risk of making a bad hire.
Poor Job Descriptions
A survey of 2030 job seekers by Monster Survey indicated that 64% of the respondents would not apply to a job that has a poorly written job description. A good job description should be easy to read, have an easy to follow format that is easy to read. It should include a clear job title for the role, indicate essential job duties and responsibilities as well as the qualifications for
the job.
Effective Interview Process
An interview is a traditional screening process that requires in depth assessment skills and a bit of a detective mentally. Developing expertise interviewing is a critical competency for supervisors and other personnel involved in the hiring process. Great interviewing is a learned skill, not just an innate ability that people naturally have.
Behavioral interviews have emerged as a far better alternative for assessing applicants than the traditional interview process. This type of interview requires advance preparation, a firm grasp of the job requirements and qualifications, a strategy for guiding the interview conversion, and a focus on assessing the applicant's capabilities beyond just being a good conversationalist.  Behavioral interviews involve pre-prepared questions and pre-identification of what is a 'good and acceptable response.' This provides a framework for assessing applicant responses based on objective criteria not just on what the interviewer thinks about them.
Evaluating and Hiring Personality
Having like-minded candidates joining your team is nice, but also can be a classic bias trap that leads to hiring a poor performer. The main goal for any business is to make profits and making a bad hire is an expensive proposition that wastes money and time. Using proper assessment tools to hire the best candidate is critical.
Hiring The Right Candidate For The Wrong Role
This is not strange, either. Most companies hire the right candidate but place them in a different role similar to the position they had advertised to fill. As a result, a company lacks the resources they were searching for. The employee also gets frustrated with the new role they were not anticipating and could even quit the job if they did not receive proper guidance and onboarding.
Ignoring Cultural Fit
A candidate may have the best qualifications on paper, but not fit your organization's culture. Like they may appear too formal, your business culture and work environment are more casual and informal. You should not make the mistake of overlooking cultural fit since your new employee may find it challenging to perform their duties and engage in a casual environment. Engage with the candidate casually and ask relevant questions to determine whether they can fit in your company's culture.
Not Checking References
The hiring process to find the right candidate for the job is not an easy task. When you feel you have found the right candidate for the job, you still need to conduct a few things to finalize the process. Although very important in the hiring process, checking references is often overlooked, with many employers skipping the process.
Checking a candidate's reference will give an insight into who they are and whether what you think about them is true. It is better to know more about the candidate earlier before hiring them than realizing later that you made a bad hire. On the positive side, you can uncover more reasons why they are the best fit for the job and just confirm that you have the right candidate for the position.
Conclusion
The employment process requires time and preparation. Rushing to find a replacement for a vacancy is a time old trap that can lead to a bad hire. If you want to avoid bad hires in the future for your organization, you should follow a well-designed process that avoids making common mistakes that could cost your organization. Most organizations do not know they are making these mistakes and lead to a bad hire. Knowing these mistakes will help you change the whole process and adopt an effective employment process that will lead to good hires.