Background Screening Vendor Showcase: Social Media Monitoring and Screening



Company Listings:

Jeremy Hoover
Convergence Research, Inc.
9075 Centre Point Dr., Suite 180
West Chester, Ohio 45069
Phone: 866.606.4023, ext. 303
Fax: 866.945.9369
jmh@convergenceresearch.com
www.convergenceresearch.com
Providing Accurate, Affordable Wholesale Research to CRA's

Convergence Research supplies Consumer Reporting Agencies with timely, economical wholesale criminal, civil pre-employment and pre-tenant research including:
Instant criminal nationwide database searches
Live sex offender searches
Reference checks
Address histories
Automated web extraction
International and medical sanctions
Regional searches
Motor vehicle reports
To ensure the seamless flow of data, we stay current with Accio Data, BackChecked, ClearStar, deverus, Digital Delve, Epic Concepts, FRS, TazWorks and TeamScreen. When needed, our in-house programmers will provide custom integrations.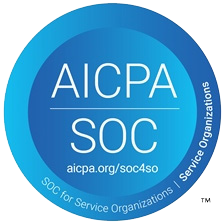 Convergence Research is the first wholesale researcher to receive the SOC 2 – Type 2 Certification from the AICPA verifying the security, processing integrity, confidentiality, and privacy of client data.

FERRETLY
16 N. Washington St., Suite 102
Easton, MD 21601
Phone: 833-FERRETLY (337-7385)
SMI Aware
700 River Avenue
Pittsburgh, PA 15212
Phone: (888) 299-9921 x8
Social Intelligence
735 State Street
Santa Barbara, CA
Phone: (888) 748-3281
Social DiscoveryIQ
2108 South Blvd. Suite 112
Charlotte, NC 28203
Phone: 704-906-1792

Feature companies