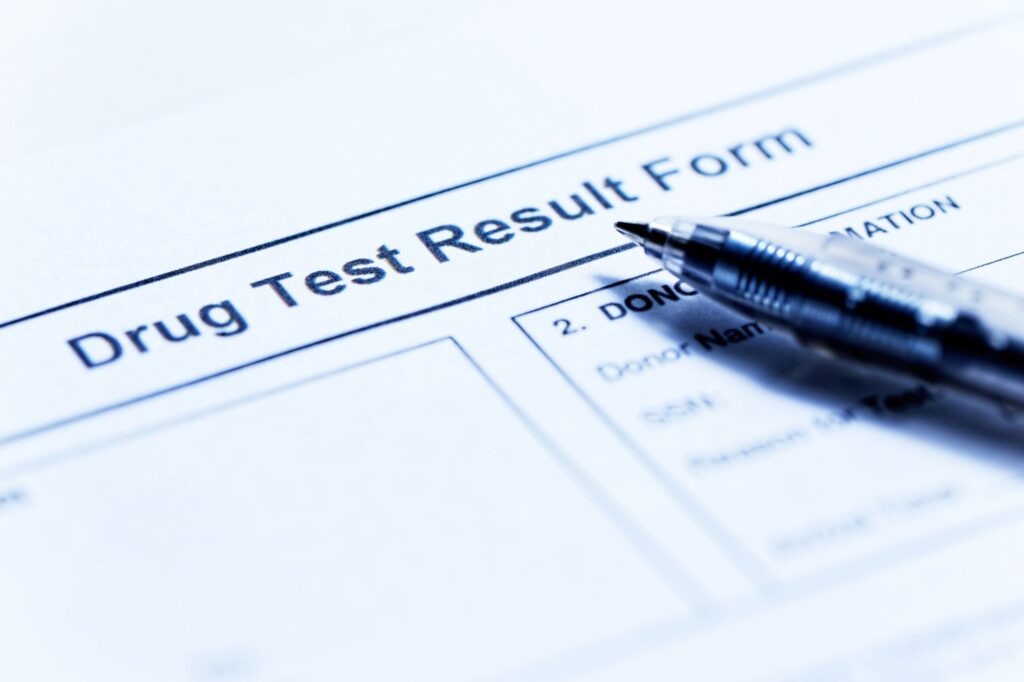 Why Drug Test?
By Jackie Pirone, Program Leader for OraSure Technologies' Substance Abuse testing division
Thirty-plus years ago, it was quite common to hear employers ask why they should conduct drug testing. The so-called "war on drugs" was still ramping up and workplace drug testing, though not new, was very much in its infancy. However, there was plenty of evidence from many studies, reports and surveys to make a strong argument for drug testing as a way of addressing the growing problem of workplace substance abuse. 
Soon the question was no longer whether a company should conduct drug testing but rather how best to conduct drug testing. It took 30 years and the legalization of marijuana in many states, but a growing number of employers are once again asking if they should conduct drug testing. As well, they want to know, is drug testing still legal? Will they still find people to hire if they drug test? Can disgruntled employees or job applicants sue if they face adverse employment action after testing positive? Is it worth the trouble? Does it work?
Well, the short answer is yes, drug testing works. It has proven to be a powerful deterrent to drug abuse by employees, which has helped to keep workplaces safer, and a very effective way of identifying people who need help. There are many reasons to justify a drug testing program. 
Why workplace drug testing?
Consider these 10 reasons to maintain or implement a workplace drug testing program: 
Drug users hate drug testing.

In a survey conducted by the federal government, 40 percent of full-time workers who admitted to being current illicit drug users said they were less likely to work for a company that conducted random drug testing. Additionally, 30 percent said they were less likely to work for a company that conducted pre-employment drug testing.

Most employees do not use drugs.

In the 2020 National Survey on Drug Use and Health conducted by the federal government, 14.3 percent of people who admitted to using illicit drugs in the past month were employed full-time. Conversely, more than 85 percent of full-time workers are not drug users, and they probably prefer not to work side-by-side with substance abusers.

 

Drug abusers are less safe and more costly than their non-using co-workers.

Reportedly, 65 percent of on-the-job accidents are due to drug and alcohol abuse.

Additionally, 38 to 50 percent of all workers' compensation claims are related to drug and alcohol abuse.

Workers with substance abuse disorders miss two more weeks annually than their peers, averaging nearly 25 days of missed work per year.

Drug users are dangerous, expensive and result in $200 billion in lost productivity annually.

Drug testing has never been more convenient.

Today, employers have many viable options when it comes to choosing a drug testing method that is right for them. The federal government has issued guidelines for lab-based urine and oral fluid testing and is in the process of developing hair testing guidelines. All of this not only makes drug testing more convenient, but by following federally issued guidelines, employers enjoy a level of legal defensibility not available with other drug testing methods.

Drug testing is legal in every state.

With the spread of legal marijuana laws across the country, some employers may be tempted to question the legality of drug testing, but the truth is drug testing is legal in all 50 states. There is no state that has banned workplace drug testing. Period.

Drug testing is encouraged in many states.

Some states have passed laws to incentivize employers to conduct drug testing. For participating companies that follow voluntary state-issued guidelines, employers can qualify for a discount on their annual workers' compensation premiums and/or a legal shield when acting in good faith upon the results of a drug test.

Drug abuse has increased dramatically since March 2020.

Substance abuse in America was already on the rise as 2020 began, but the COVID-19 pandemic pushed that trend into hyperdrive.

While we wait for the official substance abuse totals for 2020, some drug testing companies last year reported dramatic increases in positive drug tests for opioids and amphetamines, as well as an increase in marijuana positives.

 

Employers are still legally responsible for what their employees do while on the job.

The legalization of marijuana has not suspended negligent hiring and respondent superior laws that hold employers legally liable for accidents, property damage, fatalities, theft, fraud, and other bad acts caused by or committed by employees. If an employee while high on marijuana is driving a vehicle to make a work-related delivery, for example, and causes an accident, the employer will be legally responsible for property damages and any harm caused to others. Legal marijuana is no defense for the employer who could've known if an employee was a safety risk by conducting pre- and/or post-hire drug testing.

Testing for marijuana is legal in every state.

And for that reason, why give up that right? Why invite every marijuana-using job applicant to make a beeline for your company because the word is on the street that you don't test for marijuana? There are states that have implemented conditions on what employers can do with positive results for marijuana or under what specific circumstances an employer can test for marijuana, but all 50 states allow employers to test for marijuana.

Oral fluid testing makes sample collections easier.

The pandemic made urine collections much more difficult to get done as some applicants and employees refused to visit occupational health clinics where sick people gather. Additionally, some of these facilities shifted their focus to COVID testing, reduced their hours of operation or went out of business. Oral fluid drug testing, with its donor-driven collection process, made it possible for employers in 2020 to continue drug testing while eliminating the hassles inherent in typical urine collections.  
As the only recent-use drug testing method endorsed by the federal government, lab-based oral fluid testing grew in popularity in 2020, with 2.5 percent of employers switching to or adding oral fluid to their drug testing program, and another 7 percent planning on adding or switching to oral fluid in the near future. 
One reason for the appeal of oral fluid testing is that drugs become detectable in an oral fluid sample within minutes of usage because the parent drug is detectable in an oral fluid rather than just a metabolite of a drug, which takes hours to become detectable. Further, oral fluid testing has a much shorter window of detection for marijuana compared to urine and hair testing, which also aligns perfectly with conditions placed on employers in some states that have legalized marijuana.
Conclusion
Drug testing is a smart business decision by virtue of any metric. It helps deter many drug users from applying for work with your company, it makes it possible for employers to qualify for state-offered financial incentives in several states, and it partially shields employers from legal liability in the event of bad acts committed by employees. It is also legal in all 50 states and required by some federal and state government agencies such as the U.S. Department of Transportation.
Drug testing has never been more convenient and flexible with a variety of lab-based and rapid-result testing options available. Oral fluid testing, in particular, offers a myriad of drug panel options, convenient anytime, anywhere collection methods and it produces more positive results for marijuana than urine testing. It is also the only recent-use detection drug testing method endorsed by the federal government, making it an ideal fit in states that have legalized marijuana.
For employers who may be tempted to ask if it still makes sense to conduct drug testing the answer is a resounding YES! 
This information is provided for educational purposes only. Reader retains full responsibility for the use of the information contained herein.
About the Author
Jackie Pirone is Program Leader for OraSure Technologies' Substance Abuse testing division. She has over 25 years of experience in the drug testing industry, working at OraSure for the past 10 years and for Roche Diagnostics Corporation for 15 years. Jackie is responsible for the global marketing direction, as well as the financial and market growth of the drugs of abuse and risk assessment product lines at OraSure.
www.orasure.com
(610) 419-7657
testingsolutions@orasure.com
 © 2010-2021 OraSure Technologies, Inc – No portion of this article may be reproduced, retransmitted, posted on a website, or used in any manner without the written consent of the OraSure Technologies, Inc. When permission is granted to reproduce this article in any way, full attribution to the author and copyright holder are required.