Top Questions HR Managers Ask About PBSA's Accreditation Program
back to blog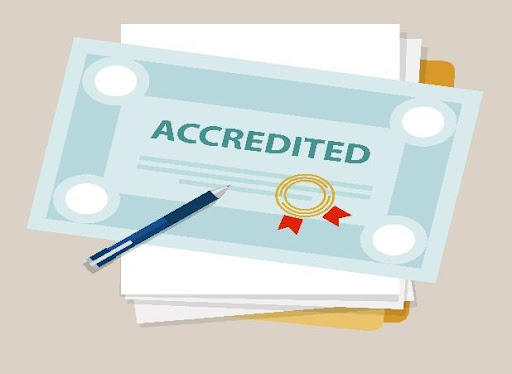 By Derek Hinton, CEO, CRAZoom and W. Barry Nixon, COO, PreemploymentDirectory.com
The Professional Background Screening Association (PBSA) formerly the National Association for Professional Background Screeners, offers an accreditation program for US background screening firms. For US employment screening firms, being PBSA Accredited is akin to having the 'Good Housekeeping Seal of Approval' – but PBSA Accreditation is much harder to achieve. 
The accreditation process includes a written protocol that addresses 68 different specific practices that address information security, legal and compliance, client education, researcher and data standards (primarily criminal record practices) verification service standards, and general business practices. To earn the accreditation a firm must demonstrate initial and ongoing compliance with the accreditation standard as prepared by the Background Screening Credentialing Council (BSCC). Compliance is demonstrated through rigorous desk and on-site audits, all of which are completed by an independent third-party auditor. Firms must document each of their policies and processes as required in each of the areas within the Standard and demonstrate on-site tangible compliance with their policies to the auditor. More information can be found on the PBSA website at: https://thepbsa.org/accreditation/accreditation-overview/
Here's some of the top questions HR Managers ask: 
Does a background screening firm simply pay a fee to become accredited or is there a qualification process? 
There's both. There is a fee for the application of $5000 for PBSA members, $7500 for non-PBSA members. This fee includes application fee, desk review, and one day of on-site audit. Auditor travel (transportation, lodging, per diem) for on-site audit is separate and is paid directly by the agency applying for accreditation. In short, employment screening agencies pay for the right to have all their processes reviewed (the desk audit) and then the actual onsite audit so that they may be considered for accreditation. 
There are additional fees for the 3-year interim audit after initial accreditation. 
Once accredited, is a firm accredited for life or do they have to prove they continue to be in compliance with accreditation requirements over time?
There is no life accreditation. There is an interim 3-year audit of all policies and procedures. Five years after the initial audit (2 years after the interim audit) the employment screener must re-do the initial desk audit and onsite audit. 
How long does it take an employment screening firm to attain PBSA Accreditation?
Without assistance, it has been estimated that the process of achieving accreditation is a 2500-3500-hour job. Six months is a rule of thumb from start to finish. 
What is the difference between the PBSA FCRA (Fair Credit Reporting Act) certificates and PBSA Accreditation?
The PBSA FCRA certificate is an individual certificate for a single employee, whether basic or advanced. The FCRA Advanced Certificate Program is intended for background screening professionals looking to demonstrate a commitment to compliance within their organization. 
PBSA Accreditation is a company accreditation. It is achieved by documentation of all policies and procedures and an onsite audit of the firm by an independent auditing agency to ensure the standards are met and policies and procedures are being followed.
Certificate courses are for individuals. Accreditation applies to the entire entity and goes well beyond FCRA knowledge. One of the goals of accreditation is for employment screening firms to "institutionalize" the policies, procedures and knowledge of compliance and best practices so that when an employer experiences employee turnover the knowledge does not go out the door with the employee. 
Of the total number of employment screening firms in the United States, what percentage of them are PBSA Accredited?
There are roughly 2000 firms in the United States that provide some level of employment screening. Of these 2000 firms, roughly 400 are members of PBSA. Of these 400 US employment screening firms, roughly 120 are PBSA Accredited. 
How have the criteria changed in picking a background screening partner over the years?
In the not too distant past, HR Managers requested employment screening reports by fax, mail or telephone. "Electronic transmission" was the innovation that drastically reduced turnaround time—not a new way to get Covid-19.

Availability of different information was a factor. Did the employment screener offer credit reports, criminal records and driving records? Pricing was not standardized, and customer service and personalized services varied greatly. 
Turnaround times, availability of information sources and pricing do not differ as much as in the "early days." So,

HR Managers are looking for integration with their applicant tracking systems, that the employment screening firm is legally compliant and puts accurate information at a premium.

PBSA Accreditation is increasingly important to HR Managers as it is an independent audit of the employment screener's polices and procedures and affirms that the firm is using established industry standards.
Has the PBSA Accreditation program changed since the program was introduced in 2009 to keep up with evolving interpretation of laws, legal decisions, new laws, technology advancements and new industry practices?
In 2018 there was a major revision of the accreditation program and its requirements. The new standard has ten new clauses and most of the existing clauses were amended in some fashion, with new (more stringent) criteria to demonstrate adherence to the standard. 
PBSA reviewed industry trends and danger areas and addressed those areas for the current legal and requlatory environment. New clauses address compliance and policy and procedure with law and regulation, staying up with changing law and regulation, disclosure and authorizations, full consumer file disclosure policy, automated searches, reappearance of inaccurate information, quality analysis, document control (not just destruction and retention) and ethics reporting. 
If accreditation is so beneficial why have I seen accredited companies get sued or fined by the FTC, CFPB and/or EEOC?
While rare, this has happened. 
In some cases, paying the fine was cheaper than fighting the charges and the ensuing legal expenses. 
In other situations, the screening company got caught off guard because they had not updated their policies and practices to keep up with the changing times and new legal interpretations from case decisions. Compliance steps no one had heard of 10 years ago are now de-facto required even though the main law that governs employment screening (The Fair Credit Reporting Act) has not substantially changed since 2012. 
In other cases, it's been a case of the employment screener 'slamming the barn door shut after the horses have skittered to pasture'–the employment screener made mistakes and decided to get accredited to improve their processes as the case worked through the bureaucracy or court. So, at the time of the alleged or actual infraction, the employment screener was not accredited or had even started the process. 
And, finally, situations have arisen where a firm may have had compliant policies and procedures in place, but, human error led to a mistake.
PBSA Accreditation is good for the employment screening firms, but what exactly does it do to help HR Managers?
PBSA accreditation benefits HR managers because employment screeners must have policies and procedures and demonstrate compliance with those policies and procedures that protect employer clients. Most of the 68 clauses of the standard provide benefit to the employer. Employee confidentiality, education, password protocol, employee screening, data protection, truth in advertising, vendor vetting, quality analysis, consumer disputes, legal compliance, jurisdictional knowledge, minimal errors and omissions insurance are all directly addressed and most of the other clauses afford protection to HR Managers as well. 
Accreditation provides the following benefits to HR Managers:
Reduces the risk of exposing sensitive and personal identifiable information

Provides specific expertise to help navigate the myriad of evolving legal issues

Educates client about current and emerging compliance issues

Informs clients about industry trends

If sued, HR Managers can prove they used 'best in class' due diligence in choosing their firm 
The PBSA Accreditation program requires employment screeners to designate individuals who are responsible for Federal Consumer Reporting law, State Consumer Reporting law, Federal and State Driver Privacy Protection, and how all employees must be informed and educated on all applicable law and regulation associated with providing information for employment purposes. Individuals who are designated as responsible in some of these areas must have passed the PBSA FCRA advanced certificate program or have a Juris Doctorate. 
Are more employers requiring a background screening firm to be accredited before they will even consider them?
Yes, as more employers are becoming familiar with the PBSA Accreditation program more of them are basing their decision on accreditation status.
The question HR Managers used to ask is "what professional associations do you belong to"? This later changed to "Are you a member of NAPBS (Now PBSA)?" Now the question has become "Are you PBSA Accredited?" Once that qualification is confirmed, then the discussion on pricing, turnaround time, customer service, integrations and product package offerings can begin. 
Additionally, employment screeners are increasingly being asked by current clients if they are PBSA Accredited. 
Why aren't all employment screening firms PBSA Accredited? 
There are several reasons. Cost is a major factor. Time and manpower to complete the task is another factor. Some companies don't do what is required. Some companies may do what is required, but don't believe their existing or new clients will care about their accreditation status. 
The rate at which employment screening agencies are becoming accredited is accelerating. Most un-accredited agencies see the writing on the wall and have plans to start, or complete the process of becoming accredited. 
If you have a question that you would like answered about the PBSA Accreditation program please contact Derek Hinton at Derekh@crazoom.com.
ABOUT THE AUTHORS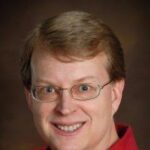 Derek Hinton began his career with a CRA in 1984 and is President of CRAzoom, a company that has assisted many CRAs become PBSA Accredited, and CrimApollo, a criminal record assessment and EEOC compliance service.

Barry Nixon, is the COO of PreemploymentDirectory.com, the leading background screening information portal on the worldwide web. He co-authored Background Screening Investigations: Managing Hiring Risk from a HR and Security Perspective and is the publisher of The Background Buzz, The Global Background Screener, and the Annual Background Screening Industry Resource Guide.