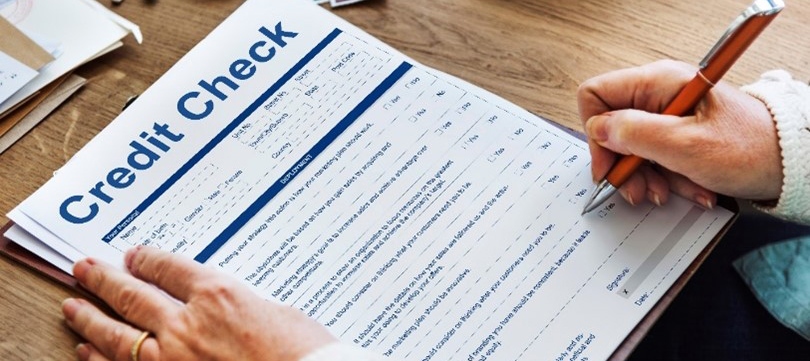 By W. Barry Nixon, Founder/CEO, PreemploymentDirectory.com
When preparing to apply for a new position you have a lot of things to consider. One of the important considerations should be for you to be prepared for the company you are interviewing with to conduct a credit check as part of the employment background check process.
An employer may want to inquire about your credit before deciding to hire you for many reasons. First, according to research by the Professional Background Screening Association (PBSA), formerly, the National Association of Professional Background Screeners (NAPBS), about 16% of all companies conduct extensive financial checks on all candidates who come in for jobs. 
Why do they do they conduct these types of checks? The following are some of the reasons:
Companies want to reduce risk of negligent hiring lawsuits, theft or embezzlement.

Companies want to understand your level of debt, especially for financial related positions because this could increase the risk for fraud or embezzlement.

Companies want to get a clear picture of your ability to manage your finances, because this could reflect on how well you can handle large amounts of financial responsibility within the company. 

Many companies also believe that a credit history provides insight into an applicant's integrity consider
These checks are especially important for employers if the job description involves responsibility for significant financial resources. 
What Information May An Employer Access When Conducting an Employment Credit Check?
According to GoodHire, a leading background checking provider, "Employment credit checks show a record of a person's credit-to-debt ratio and past bankruptcies, providing insight into how someone has managed credit and bill payments in the past—an important indicator for positions where the employee will be handling or managing money. While credit checks for employment do not report credit scores, results may include:
Names and addresses of current and previous employers,

Notifications of bankruptcies,

A record of the individual's credit and payment history,

Any unpaid bills turned over to a collection agency,

Other credit inquiries that have been made on the candidate."
What they cannot check is your credit score. This is not a part of the official report that an employer receives. 
To What Extent Does A Credit Check Affect Your Employment Opportunities?
It is entirely possible for a negative credit check assessment to have an impact on the decision to hire or not hire you. 
There have been numerous cases where an employee in the final stages of employment selection process have been denied opportunities because of information provided in their credit history. This is despite research that has shown little correlation between a negative credit assessment and a persons' ability to perform a job.
This is primarily because employers use these checks as an indicator of financial trustworthiness and responsibility. Thus, an unsatisfactory report may affect your chances of being seen positively by any potential employers you're hoping to impress. 
Is It Legal For An Employer to Conduct Credit Checks In Your State?
The legal ability of an employer to conduct a credit check during the hiring process is governed by state laws. With this thought in mind, it is important for you to find out if the state where you are applying for a position allows employees to conduct employment credit checks.
In continuation of a law passed by the House Committee on Financial Services, employers and managers in certain states are not allowed to use credit reports to make any decisions regarding hiring or firing. This same law also prohibits the use of any inquiries relating to credit checks in job interviews and assessments. 
Listed below are the jurisdictions, states and cities, that have passed laws that either prohibit employers from using credit checks on applicants/employees to make employment-related decisions or restrict the usage of credit history checks:
California

Colorado

Connecticut 

Hawaii

Illinois

Maryland

Nevada

Oregon 

Vermont

Washington 

District of Columbia

Chicago

New York City

Philadelphia
If you are applying for a position that is located in one of the above states or cities make sure you fully understand the legal requirements that set the boundaries employers mush adhere to if they want to conduct a credit check.
As a Job Applicant, What Are Your Rights?
While some states may allow more freedom to employers during employee background checks, it is not without regulations. They must follow certain rules before getting access to employee information. As a potential employee, keep these rights in mind:
You must provide written consent – employers cannot access your information unless they have let you know beforehand and have received your written approval. This consent must be voluntarily given, and the 'Disclosure & Acknowledgement' form must be clear and conspicuous as proscribed by the

Federal Credit Reporting Act (FCRA

). 

Notification before making hiring decisions – in the event that the employer decides not to move forward with your job application (legally defined as taking an 'adverse action'); they are required to let you know before they implement the decision so that you have the ability to provide information that denies the accuracy of the information reported in your credit check. Employers are prohibited from making decisions before letting you know first. 

A suitable notice period, if a background credit check comes back negative, an employer should not reject your application immediately. They are required to let you know of your results and give you a suitable amount of time to let them know where you went wrong and why. They must give you time to explain all issues in your report first. Please note that the FCRA does not specify the time that the employer must provide to you to respond, however, the industry 'best practice' is five days.

By law the employer must provide you with a copy of the information provided to them in a

credit check report.
Summary
The purpose of this article is to help you to be better informed about how employers may use credit checks as a part of the employment background check process.
If you need more information on employee screening, your rights, and advice on how you can manage issues related to them visit the Employment Screening Advice Center blog.
Disclaimer: The information provided in this article is strictly for educational purposes and is not intended to provide legal advice. We accept no responsibility for any actions you take based on the information provided in this article. Before implementing credit checks on job applicants, you should consult a competent attorney with specialized knowledge of background screening.