Find a Background Screening Company: UNITED KINGDOM


< Back to International Map


Credence Background Screening
160 London Road
Sevenoaks
Kent TN13 1BT
Phone: +44 01732 748 900
Web: https://credence.co.uk
Email: contact@credence.co.uk
Credence has been providing intuitive, scalable, and efficient screening services to clients across the globe since 1995.
Whatever your industry, wherever your location, we're here to help.
Reach us through our website at https://credence.co.uk or feel free to give us a call: +44 01732 748 900.

Verifile Limited
5 Franklin Court
Stannard Way
Priory Business Park
Bedford, United Kingdom
MK44 3JZ
Call: +44 (0) 1234 60 80 90
Email: info@verifile.co.uk
www.verifile.co.uk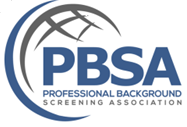 At Verifile, we're committed to helping ensure that every one of your employees is everything they claim to be. We understand the importance of being able to make fully informed decisions about the person you want to hire and remaining compliant with all relevant employment regulations.

We're a highly certified business, holding 7 accreditations such ISO27001 and the Queen's Award for Enterprise. We have a team of over 150 experts, always on hand to guide you through what can be some complicated outputs.

By bringing together high-quality data and expertise in a secure environment, we'll help you mitigate against recruitment risk.



Qualification Check Ltd.
Temple Chambers
3-7 Temple Avenue
London EC4Y 0DA, UK
Phone: +44 (0)203 897 0956
philip.dupont@qualificationcheck.com
www.qualificationcheck.com
Qualification Check is a well-established leader in the global verification of academic and professional qualifications and licenses. Headquartered in London with active worldwide coverage of more than 190 countries and 50,000 universities and institutions, we are trusted by thousands of organisations for quick, accurate checks.

Offering fast primary source verifications via a cloud-based portal, 80% are automated checks, linking to student record systems, and guaranteed responses within a short turn-around time.

For those institutions with more complex verification processes, Qualification Check has an operations team across four continents and supports 18 languages to deliver accurate results.


Business Forums International
PO Box 1
Sandown
PO37 7WD
Tel: +44 (0) 1983 861133
Fax: +44 (0) 1983 861144
info@bfi.co.uk
www.bfi.co.uk

ADP UK & I
Syward Place
Pyrcroft Road
Chertsey
Surrey
KT16 9JT
Phone: 0845 230 0237
Advanced Vetting
11 Penrhyn Road, Kingston
Surrey, UK KT1 2BZ
Phone: 0044 208 287 7770
Agenda Screening Services
PO Box 24, Hull, HU12 8YJ
Phone: 08456 44 55 46
International Phone: +44(0)1964 671207
Fax: 08456 44 55 47
A.I.M. Security Consultants
P.O. Box 744, Maidstone
Kent, ME15 6RS, England
Phone: 01622 683392
Alternative Investigation Management
PO Box 744, Maidstone
Kent ME15 6RS, England
Phone: +44 (0) 16 22 68 33 92
Fax: +44 (0) 16 22 68 54 27
Amiqus Resolution Ltd.
3rd floor, Citypoint
65 Haymarket Terrace
Edinburgh
EH12 5HD
Phone: 0131 5139757
Avvanz
23 Austin Friars London
EC2N 2QP, UK
Phone: 44-2037692188
Background Check Advisory
W1T 5HY, London
Greater London
England, United Kingdom
WhatsApp: +44 7878 752882
The Background Checker
7 Harrow Place, 1st Floor
Spitalfields, London E1 7DB
United Kingdom
Phone: 07434 770 191
Backgroundchecking.com
11-15 High Street Marlow, Bucks, SL7 1AU
Phone: +44 (0) 1628 488 223
Fax: +44 (0) 1628 485 290
Benhams House
West Meon
Hampshire, UK
GU32 1LG
Phone: (44) 1730 829202
Fax: (44) 1730 829589
Mobile: (44) 7714 322489
Capita Recruitment Vetting Service
PO Box 4324
Sheffield
S1 9EW
Phone: +44 (0)870 850 2516
Fax: +44 (0)870 850 3740
Carratu International Plc
Kent House
Upper Mulgrave Rd
Cheam, Surrey
SM2 7AY United Kingdom
Phone: +44 (0)20 8643 8000
Fax:+44 (0)20 8643 9911
Cataphract Security Vetting
SMP House
Wendover, Buckinghamshire, HP22 6EF
United Kingdom
Phone: 02084464695
CheckBack International/Vetting Solutions Centre,
Suite E14, IMEX Building
575-599 Maxted Road
Hemel Hempstead
United Kingdom
HP2 7ED
Phone: 01728 888 157
Checkwell Decision Ltd
29th Floor; One Canada Square; Canary Wharf
London, E14 5DY, UK
Phone: 0.800.072.7048
Fax: 0.800.975.1499
Complete Background Screening
5 St John's Lane, London
EC1M 4BH
Phone: 01443 799 900
Fax: 01443 790 090
Control Risks
Cottons Centre
Cottons Lane
London
SE1 2QG
United Kingdom
Phone: + 44 20 7970 2100
Fax: + 44 20 7970 2222
Credence
160 London Rd., Dunton Green
Sevenoaks
TN13 1BT, UK
Phone: 44 (0)1732 748 900
CRI Group
37th Floor, 1 Canada Square
London E14 5AJ, UK
Phone: 44 203 927 5250
Cura Screening Limited
Rose Villa, 42 Glebe Street
Loughborough, Leicestershire
LE11 1JR
United Kingdom
Phone: 07511 979095
CV Insight Limited
1 Lea Business Park
Lower Luton Rd Harpenden
AL5 5EQ, UK
Phone: 0845 130 2481
deRisc Group
85 Great Portland Street, First Floor,
London W1W7LT United Kingdom
Phone: +44 (0) 20 3603 1635
Fax: +44 (0) 20 7183 3073
EBC Global
Kemp House, Suite 25
152-160 City Road
London EC1V 2NX
United Kingdom
Phone: 01234 604 601
Eurocom C.I. Ltd.
S4 Stonebridge House
28-32 Bridge Street
Leatherhead
Surrey, KT22 8BZ
United Kingdom
Phone: +44 (0)1372 886 920
EuropeanBackground.com
Benhams House
West Meon
Hampshire, UK
GU32 1LG
Phone: (44) 1730 829202
European Criminal Records Information Services
7 37 Ludgate Hill
London EC4M 7JN, UK
Phone: 44 (0) 845 557 1082
Experian Candidate Verifier
Phone: 0115 901 6004
United Kingdom
Garancie Ltd
1 Suffolk Way
Sevenoaks
Kent
TN13 1YL
United Kingdom
Phone: +44 1732 748 908
GB Group Plc Head Office – Chester
GB House, Kingsfield Court
Chester Business Park
Chester CH4 9GB
Phone: +44 (0)1244 657333
George Griffiths, Director of Operations
uCheck
First Floor, Chiltern House
Sigford Road, Marsh Barton
Exeter, EX2 8NL
Phone: 0843 1780818
giant 
3 Harbour Exchange Square
London E14 9TQ
Phone: 0330 024 0946
Glocal Corporate Research & Investigations Pvt Ltd
Halo Innovation Hub Hill Street Kilmornock
Glasgow, Kilmornock, KA13HY
Phone: 00447823454362
Greenfield's Risk management Ltd
22 Thetford Road
Watton
Thetford
Norfolk
IP25 6BS
Phone: 0845 2578878
Fax: 01953 889418
Greymans Limited
Merlin House
Brunel Road
Theale
Berkshire RG7 4AB
UK
Phone: +44 (0) 870 766 8424
Mobile: +44 (0) 789 989 2295
Fax: +44 (0) 870 766 8434
iCIMS
4th Floor 199 Bishopsgate
London EC2M 3TY, UK
Phone: 44 (0) 808 164 2563
IDprop
27 Old Gloucester Street
London WC1N 3AX UK
United Kingdom
+44 (0) 203 914 1386
Intelysis Corp. United Kingdom
212 Picadilly
London, UK
W1J 9HG
Phone: 0207.917.2812
Fax: 0207.917.2813
Interfax Corporate Risk and Due Diligence Services
Victoria House, 1-3 College Hill
London EC4R 2RA
United Kingdom
Phone: +44 (0) 20 30046200 / 01
The Investigation Bureau of London Limited
26 York Street, London
United Kingdom W1U 6PZ
Phone: +44 (0) 20 7748 0789
Jefferson Hunt Limited
1D Mereworth Business Centre
Hermitage Farm, Danns Lane
Wateringbury, Kent
ME18 5LW United Kingdom
Phone: +44 (0)1622 817580
+44 (0)1622 813675
J J Associates International
P.O. Box 157
Keighley
West Yorkshire
BD21 2XA
Phone: 44 (0) 870 734 7598
Fax: 44 (0) 7092 370829
USA Cell: 00 1 (802) 310 8638 (Phil)
Kate Heath
85 Great Portland St.
London W1W 7LT, UK
Phone: 44 (0) 7920 548 515
Kroll Background Screening
Spitfire House
141 Davigdor Road
Brighton and Hove
East Sussex BN3 1RE
United Kingdom
Phone: 44 (0) 1273 320 001

Kroll Background Worldwide
10 Fleet Place
London EC4M 7RB
United Kingdom
Phone: 44 (0) 20 7029 5000
Fax: 44 (0) 20 7029 5001
Lean Consultancy
23 Austin Friars London
EC2N 2QP
United Kingdom
Phone: +44 (0)1223 269732
Link Personnel Screening
City House
Swallowdale Lane
Hemel Hempstead
HP2 7EA
Phone: 0870 345 0760
Fax: 0870 345 0761
Linx International Ltd
Burgundy House
6 Snellings Road
Hersham
Walton on Thames
Surrey KT12 5JG
United Kingdom
Phone: +44 (0) 1932 225151
Fax: +44 (0) 1932 223340
Low Cost Detectives
Phone: 63-66 Hatton Garden
London EC1N 8LE, UK
Phone: 0800 193 6162
Megan Hyndman
Jefferson Hunt Limited
1D Mereworth Business Centre, Danns Lane
Wateringbury, Kent ME18 5LW
Phone: +44(0)1622817580
Fax: 01622817580
Nationwide Investigations Group
86 Southwark Bridge Road
Southwark
London SE1 0EX
Phone: 0207 464 4600
Fax: 0207 464 4610
NDF Associates
Chadwick House, The Old Stables
Harrogate
North Yorkshire
United Kingdom HG1 2AN
Phone: +44 (0) 1423 529333
Fax: +44 (0) 1423 529555
Neotas
3rd Floor, 86-90 Paul Street
London, EC2A 4NE
United Kingdom
Phone: +44 (0) 208 0902 622
No Hiding Place Ltd
362 Regents Park Road
London
N3 2LJ
Phone: +44 (0)20 8343 2222
Fax: +44 (0)20 8343 3344
Nova Risk Management
2 Pennard Close
Brackmills
Northampton
NN4 7BE
Phone:+44 (0)1604 667126
Fax:+44 (0)1604 667130 N/A
NSL Checking
2nd Floor Henshaw House
Cheapside, Oldham, OL1 1NZ
Phone: 07990 775168
PASS Technology Group
2 Argon Mews
London, SW6 1BJ
United Kingdom
Phone: +44 (0) 330 113 2361
Personnel Checks Limited
5th Floor
One Cathedral Square
Cathedral Quarter
Blackburn, London
BB1 1FB
Phone: 01254 355688
Peter Smith
33 Imperial Square
Cheltenham
GL50 1QZ
England, UK
Outside UK Phone: (44) 7970 250 883
Inside UK Phone: 07970 250 883
Petroplan London
117 Waterloo Rd.
London SE1 8UL, UK
Phone: 44 203 725 8840
Powerchex Limited
Tower Bridge Business Centre, 46-48 East Smithfield
London, United Kingdom
E1W1AW
Phone: 0870 710 3000
Fax: 0870 710 3000
Procius Limited
PO Box 7000
Basingstoke
RG24 4FJ
Phone: 0870 744 7280 or +44 1256 487 880 outside the UK
Fax: 0870 744 7290 or +44 1256 362 985 outside the UK
Qualification Check
1 Primrose Street
London
EC2A 2EX
United Kingdom
Phone: +44 (0)203 289 3022
RANDOX Testing
34 Diamond Road
Crumlin
Co. Antrim
BT29 4QX United Kingdom
Phone: +44 (0) 28 9445 1011
R.E. Austin Ltd.
Fairfax House
North Station Road
Colchester
CO1 1RJ
United Kingdom
Phone: +44 (0) 1206 547555
Fax: +44 (0) 1206 547400
Reed Screening
86 Deansgate, Manchester
M3 2ER, United Kingdom
Phone: 0161 244 9066
REFINITIV
40 Princes St
Edinburgh EH2 2BY
United Kingdom
Phone: +44 800 442000
The Risk Advisory Group plc
3 More London Riverside
London, United Kingdom SE1 2AQ
Phone: +442075780000
Risk Analysis Head Office
7 Apple Tree Yard
London SW1Y 6LD
United Kingdom
Phone: +44 (0) 20 7024 8350
Fax: +44 (0) 20 7024 8351
RWCplc
Coppergate House
16 Brune Street
London
E1 7NJ
United Kingdom
Phone: 020 7953 7836
Fax: 020 7953 7700
+1-239-298-0282 North American Sales
Secure Screening Services Ltd.
Unit 5 Vitrage Technical Park
27 Witney Road
Nuffield Industrial Estate
Poole, Dorset BH17 0GL.
Phone: 01243 767 868
SP Index
1 Doolittle Yard
Froghall Road
Ampthill, Bedfordshire
MK45 2NW
Phone: 0800 468 1688
Staffvetting.com
Headquarters:
Fabriam Centre
Atmel Way
Middle Engine Lane
Newcastle upon Tyne
NE28 9NZ
Phone: 08450 212151
Fax: 08452 808182
Sanctis
The Barn, North Cliff Farm,
North Carlton, Lincoln,
LN1 2RP, UK
Phone: +44 (0)1522 246060
Fax: +44 (0)1522 246400
Security & Vetting Solutions
14A Humphrey Farms, Hazeley Road
Twyford, Winchester, Hampshire
SO21 1QA, United Kingdom
Phone: +44 (0) 1962 600 11
Security Watchdog
(part of Capita PLC)
2 Cross & Pillory House
Cross & Pillory Lane
Alton, Hampshire
United Kingdom GU34 1HL
Phone: ++44 (0)1420593830
Stanley Solutions
(English to Polish Translation and Communication Solutions)
103 Rose Cottages
Portadown
Co. Armagh
BT62 1RU, UK
Phone: 0845 004 8831 (in the UK)
+44 28 388 68 503 (from other countries)
Fax: 0845 004 8832
Sum And Substance Ltd (UK)
30 St Mary Axe
London EC3A 8EP, UK
Phone: 09688671
Tango Check
Suite 140 Interchange House
Howard Way
Newport Pagnell
Milton Keynes
MK16 9FX
United Kingdom
Phone: 01908 683094
Terence Keen & Associates
69 Southampton Row (LLA)
London, WC1B 4ET
England
Phone: 011 44 [0] 788 425 0125
Fax: 011 44 [0] 207 583 1531
UCheck
Kings Court Water Lane, Wilmslow
Cheshire, United Kingdom, SK9 5AR
Phone: 0300 140 0022
Verifile Limited
5 Franklin Court, Stannard Way
Priory Business Park
Bedford, MK44 3JZ
Phone: 01234 339339
Veremark
85 Great Portland Street
London W1W 7LT
Phone: +44 (0) 7920 548 515
Vero Screening
Ground Floor East, The Agora
Ellen Street
Hove
BN3 3LN
United Kingdom
Phone: +44 (0)1273 840 800
Vetting Solutions Centre
Suite E14, IMEX Building
575-599 Maxted Road
Hemel Hempstead
United Kingdom
HP2 7ED
Phone: 01728 888 157
Who's Really Who? Ltd
14 Parkway
Southgate
London N14 6QU
Phone: +44 20 8886 1509
Workable Technology Limited
5 Golden Square, 5th Floor
London, W1F 9BS, UK
Phone: 44 203 826 8149
Zellis
Peoplebuilding Estate
2 Maylands Ave
Hemel Hempstead Industrial Estate
Hemel Hempstead HP2 4NW
United Kingdom
Phone: +44 1442 2324240800 0420315