Find a Background Screening Company: CANADA


< Back to International Map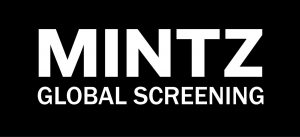 Daniel Fallows
Executive Director
Mintz Global Screening
1100 Blvd. Robert-Bourassa, Suite 201
Montreal, QC H3B 2G7
Canada
+1 877 359 8130 x 7882
salesinfo@mintzglobal.com
http://mintzglobalscreening.com/
We provide clarity in a complex world. With over 98 years of experience, Mintz Global Screening is recognized as the most trusted and leading Canadian provider of background screening solutions. Customers rely on our professional teams to provide them with vital information to make informed business decisions on a candidate's suitability or risk level. Our bilingual specialists are highly trained and adept at finding the information necessary to manage your risks and avoid losses. You can count on our consultative approach for a solution tailored to your business needs.


Keean Persaud
Director of Sales and Marketing
Triton Canada
2235 Sheppard Ave. East – Suite 1503
Toronto, ON Canada M2J 5B5
416-494-4444 x 224
keean.persaud@tritonverify.com
www.TritonCanada.ca
Triton provides best-in-class background check and pre-employment screening services to companies, government agencies and police
departments.
With over a decade of experience in the industry, Triton leads in speed, accuracy, and service for background check solutions. Our solutions can help you reduce risk, drive efficiency, and make better hiring decisions. Triton delivers exceptional service to our clients. We offer the latest advancements in platform technology and solutions for the modern workforce.
Visit our website for more information. www.tritoncanada.com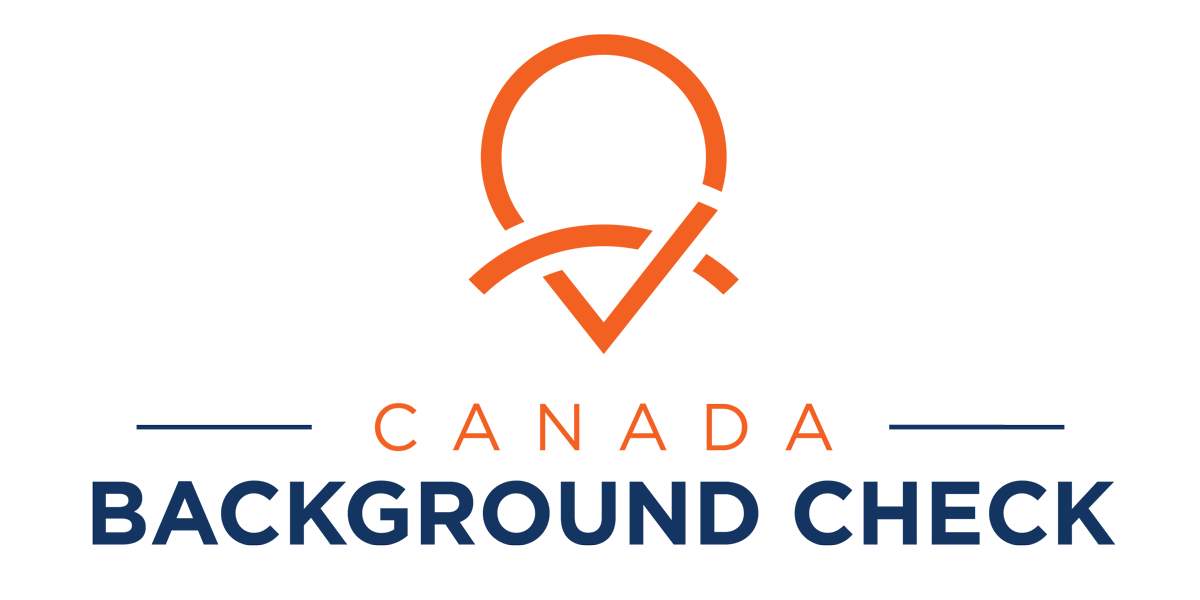 Bathurst St
Toronto, Ontario M5R 2S4
1- 416-410-4881
Web: www.canadabackgroundcheck.com
Email: info@canadabackgroundcheck.com
Visit www.canadabackgroundcheck.com to learn more.
We love working with clients that take their employees personal data seriously. Canada Background Check is dedicated to providing accurate and timely background checks while helping keep Canadian's personal information safe. Canada Background Check is the go-to provider pre-screening provider in Canada.
Answer a few questions and get an instantaneous response on which checks you may want to conduct on your candidates. As long as you are familiar with the job you need filled, you can start immediately.
Read more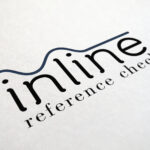 Inline Reference Check
720 Bathurst St.
Toronto, Ontario
M5S 2R4 Canada
Phone: 416-410-4881
Toll-Free: 1-800-873-7577
Inline Reference Check – Conducting in-depth reference interviews and providing reliable and actionable background reports since 1997.
Making sound decisions about the workplace environment is a key contributor to the success of knowledge-based companies.  Inline Reference Check's veteran interviewers have been providing timely and actionable workplace information to senior management for 25 years. More than just a scorecard, the quality of our reference checks, background reports, and exit interviews enable workplaces to be more reputable and secure, while lowering employee turnover.
Read more

British Columbia
BackCheck, A Division of The Confidence Group, Investigators and Adjusters
Ste. 200- 1311 Howe St.
Vancouver, BC V6Z 2P3
Phone: 1-888-3501798
BestHire Pre-employment Screening Services
2542-349, 2542-349 W. Georgia St.
Vancouver, British Columbia
V6B 3W8, Canada
Phone: +1 604 988-1323
Canada Background Check
720 Bathurst St.
Toronto, Ontario
M5S 2R4 Canada
Phone: 1-800-873-7577
Castle Hall Diligence
1080 Cote du Beaver Hall
Suite 904
Montreal, QC
Canada H2Z 1S8
Phone: +1 450-465-8880
certn
1017 Fort St.
Victoria
BC V8V 3K5
Phone: 1-844-822-3786
Cross-Checks
B211 – 2099 Lougheed Hwy.
Port Coquitlam, BC, Canada
V3B 1A8
Phone: +1 (604) 474 0879
Toll-Free: 1800 882 5071
HRscreening.ca
225-17 Fawcett Road
Coquitlam, BC V3K 6V2
Phone: 1-800-466-9401
Fax: 604-540-8461
JUST Checking Resources Inc.
500 Green Rd., #511
Stoney Creek
ON L8E 3M6, Canada
Phone: (833) 525-3119
Keyfacts Canada Ltd., A Garda Company
(905) 948-2770 or 1-800-871-0072 (Telephone)
(905) 948-9463 or 1-866-839-0688 (Fax)
SilverWing Investigations Ltd.
Suite 485, 7231 – 120th St, Delta BC
Toll-Free: 1-866-597-9060
Fax: (604) 592-0805
ScreeningCanada
1155 1450 Hartley Avenue
Coquitlam BC V3K 7A1
Phone: 888-455-9937
HRscreening.ca
225-17 Fawcett Road
Coquitlam, BC V3K 6V2
Phone: 1-800-466-9401
Fax: 604-540-8461

Manitoba
Investigations Canada
Unit 6
5 Scurfield Blvd.
Winnepeg, Manitoba
Canada R3Y1G3
800-708-1833

Ontario
Britton Management
345 Kingston Road, Suite #309
Pickering, ON L1V 1A1
Phone: 416-286-6668
Toll-Free: 1-866-852-3430
ComnetiX
2872 Bristol Circle Ste. 100
Oakville, Ontario
CN
L6H 6G4
905.829.9988
Corporate Inquiry Systems
2417 Main St, London, ON N6P 1R1,
Ontario, Canada
Phone:1-877-511-2435
Local: 519-652-1008
Fax: 519-652-8685
Corporate Investigation Services Ltd.
544 Egerton Street
London ON N5W 3Z8
Toll-Free: 1-800-561-0574
CSI Screening
102 Chain Lake Drive, Unit 1E
Halifax, NS, B3S 1A7
Canada
Phone: 888-818-5251
Inline Reference Check
720 Bathurst St.
Toronto, Ontario
M5S 2R4 Canada
Phone: 1-800-873-7577
Intelysis Corp.Canada
170 University Ave
Toronto, Ontario, Canada
M5H 3B3
Phone: 416.216.6962
Fax: 416.216.6967
Toll-Free: 1.888.433.5222
ISB Canada
8160 Parkhill Drive
Milton, Ontario
Canada L9T 5V7
1-800-609-6552
Naborly Inc.
207 Adelaide St. East, Suite 302
Toronto, ON M5A 1M8
1-844-622-6759
People Tracks Inc.
51 Ewing St.
Georgetown, ON
L7G 2R2 Canada
1-519.855.9405
PlusOne Solutions, Inc.
12 CHESSMAN COURT
STOUFFVILLE, ON, Canada L4A 1K7
407-359-5929
References & More Services Ltd.
110 Brownridge Drive
Thornhill, Ontario L4J 7B5
Canada
Phone: (905) 760-9096 | (877) 760-9096
Screen 360
Unit 22, 5225 Orbitor Drive
Mississauga, Ontario l4W4Y8
Telephone: 4166626524
The Corpa Group, Inc
130 Dundas St. E, #500
Mississaguga
Toronto
Ontario, Canada L5A 3V8
Telephone (905) 949-9990 Fax (905) 949-9491
Terence Keen & Associates
229 Carlton Street, Suite 2B
Toronto, Ontario
Canada, M5A 2L2
Telephone +1 416 926 9454
Fax +1 416 515 7345
Mississauga Fax +1 905 812 0409
Triton Canada
2235 Sheppard Ave. East, Suite
1503 Toronto, Ontario
Canada M2J 5B5,
Phone: 1-416-494-4444
Fax: 1-866-284-3149
Xpera
101 – 155 Gordon Baker Road
Toronto, Ontario
CANADA M2H 3N5
Phone: 1.877.695.6575
Local Phone: 1.416.449.8677
Fax. 1.416.449.9889
XpressChek Inc.
3080 Yonge Street, Suite 4068
Toronto, On M4N 3N1
416.302.9300