Effects of COVID-19 Pandemic on Employment
By W. Barry Nixon, COO, PreemploymentDirectory.com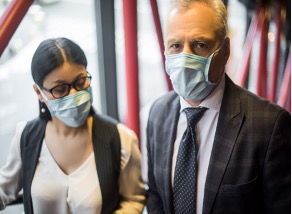 The emergence of the Coronavirus pandemic has hit economies and businesses across the world. While it seemed to overwhelm the healthcare industries initially with rising cases, other employers have also been hit hard. Many of them were forced to shut down to protect their workers and customers from getting infected with the strange virus. Worse still, governments started putting restrictions on movement, affecting businesses and workers, who had no option but to work from home. This resulted in people losing their jobs, with America alone reporting 30 million job losses between mid-March and late April. But the effects were felt even more as the pandemic rippled through different sectors of the economy, causing severe effects over employment and many deaths.
With work from home emerging as the new norm companies are trying to normalize their operations. The employment process is changing and expected to continue to evolve in the coming months and years.
Here are some thoughts about how the COVID-19 pandemic is affecting employment.
Remote Work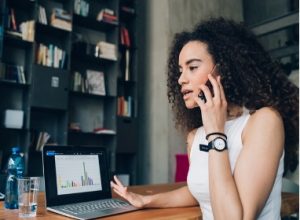 Following the pandemic, it is likely that many companies will let their employees work from home. Although people may still gather for work, it will not be the same as before. In the future, a physical corporate headquarters may become more of a status symbol for organizations than actually a place that houses offices for many employees.
The Work at Home Paradox
In an interesting twist, the coronavirus devasting impact on workplaces necessitating many employees working at home may have the affect of making people realize how valuable it was to see and interact with colleagues. The direct connection and interactions is something that most people simply took for granted. If employee end up moving back to offices, they may not only have a higher appreciation for their relationships with coworkers, but also strive to build closer and more positive relationships as well.
Another upside to the work at home movement is it means talent can be found anywhere regardless of geographic location. It opens up access to talent all over the country or even the world and companies should take full advantage. Flexibility is consistently shown to be a top candidate priority, and companies should tout more flexible work options to attract top talent.
Change is in the Air
In addition, the phenomena of working at home is causing many employment processes to change to adapt to the new reality.  Managers and leaders are having to find new ways to manage their people, new ways of communicating, new ways of managing performance, new ways of maintaining the company's culture and the need for new ways to implement companies' policies and procedures. There are also new issues that are arising as a result of the new way of working. For example, in world where people work at home, what does a safety program look like, or what are the implications on workers compensation programs for employee injuries that occur in the process of doing their work?
Evolving Employment Screening and Selection Methods

The traditional applicant screening methods for hiring new talent are transforming as companies are now adopting more advanced techniques driven by advancing technologies.
Face-to-face interviews are giving way to video interviews, online 360-degree reference checks have emerged as a viable replacement for traditional phone references, onboarding and training are also going online.
The employment background screening process is increasingly becoming a technology driven process with increasing online access to records and integration in the application tracking systems and Human Resource Information Systems.
Another noteworthy trend that is not necessarily driven by the coronavirus outbreak, but nevertheless one that will significantly impact employment selection is that many companies are broadening their view of what to look for in prospective applicants.  The old approach of focusing on hiring someone who fit a narrowly defined set of requirements is giving way to a recognition that skills and capabilities can be gained in many different ways. A classic example is the over dependence on requiring college degrees is giving way to many companies recognizing that a wide array of ways that experience and knowledge can be acquired. The recent interest in hiring ex-military special operation force trained personnel for their high adaptability skills and VUCA (volatility, uncertainty, complexity, and ambiguity) capabilities is a great example.
Layoffs and Furloughs
A Fortune survey titled, "Tight Time for Companies," cites that 59 percent of companies have deferred or frozen employment and 25% have laid off employees. This has led to an estimated 16 million unemployed workers; a massive pool of available talent. It is a signal for companies to be strategic about the future.
In addition, many of the service jobs related to servicing office premises and employees have been struck with the pandemic as employees were ordered to work from home. This means little or no casual work services are required on the office premises. Many businesses shut their doors and continued their full operations from home which is bad news for service providers.
Conclusion
The pandemic has hit nearly all sectors, and as a result, employment has dramatically been affected in many ways. Experts predict the pandemic's long-term effects on employment could be felt even beyond 2021 as companies adapt to the new way of life. However, it is important for employers to understand that the pandemic will come to an end eventually, and it is important for them to plan now for many of the changes in employment selection and operations that are coming.
Despite the pain and misery that the coronavirus has inflicted on our society and workplaces, our quest to deal with it and survive has led to the development new methods and approaches that will pave the way to future success. We are on the cusp of a strategic shift in the employment arena that will create competitive advantage for the firms that are early adapters to the technologies and approaches.