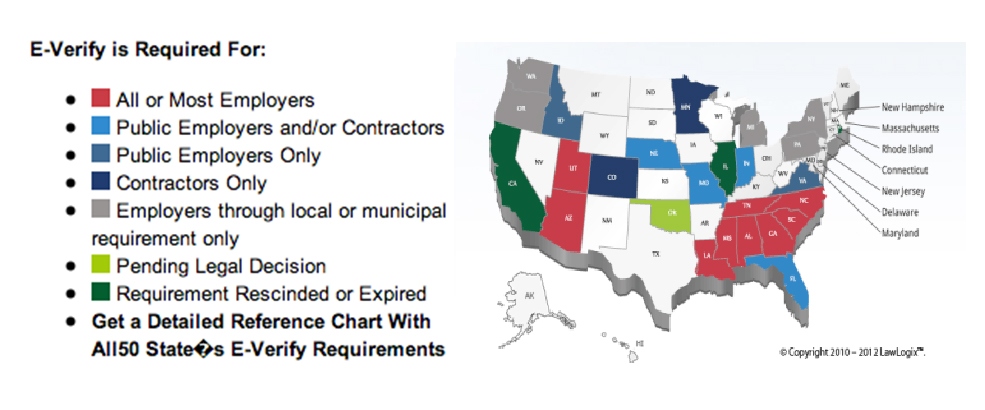 Map reproduced with permission of LawLogix
During the past few years, LawLogix has chronicled the ever-changing E-Verify landscape on our interactive E-Verify Map that is completely free for the public to view. It contains information on effective dates, the employers that are impacted, penalties and direct links to the legislation. Our map is heavily copied, manipulated, and referenced, which makes it the most popular E-Verify legislation map currently available online. However, because E-Verify legislation (and court rulings and injunctions that significantly impact legislation) changes from month to month, it's critical that employers obtain this information directly from its original source.
LawLogix's map and accompanying state legislation analysis is and always has been copyrighted. You might have seen one version or another of our actual map and/or the legislation details on another website. If it doesn't contain the appropriate attribution to LawLogix, then the map wasn't authorized by us, and is most likely in violation of federal copyright laws and/or the Digital Millennium Copyright Act. We've always allowed our map/legislation details to be reprinted with permission. Because our map is frequently updated, we provide, as an added benefit to our authorized users, a chance to be automatically notified when our map and legislation is updated.
Read more