CONTINUOUS SCREENING RESOURCE CENTER
START MITIGATING YOUR EMPLOYEE RISK TODAY
What is Continuous Screening?
Continuous Screening is the process of conducting background checks and/or monitoring records on current employees on a periodic or on-going basis to stay innformed about life changesthat could create an increased risk for your organization.
Continuous Screening Resources
A Guide for Employers to Implement Continuous Screening
A Guide for Human Resources and Hiring Managers
What's Inside the Guide:
What is Continuous Screening and how it differs from Continuous Monitoring?
How to use Continuous Screening as a Risk Mitigation tool.
Key Legal and Compliance issues
How to effectively address employee rights and privacy.
Important implementation considerations organizations must consider.
Key Background Screening Policy issues.
What to do when derogatory information is discovered?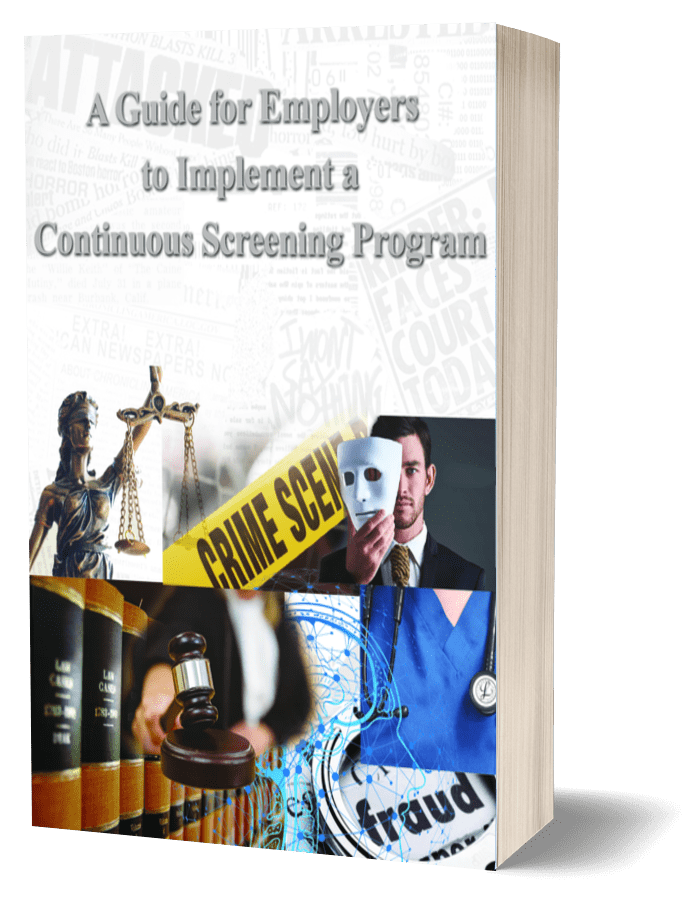 Background Screening and Investigations
March 19, 2008
By W. Barry Nixon, SPHR and Kim Kerr CPP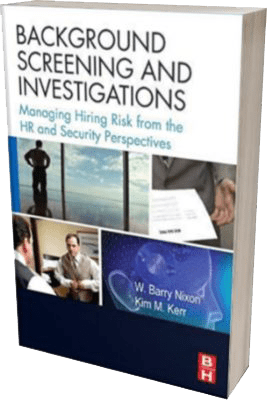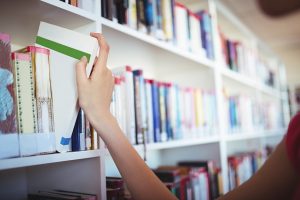 Continuous Screening Library
A comprehensive repository of articles on continuous screening, continuous monitoring, infinity screening, rescreening, etc.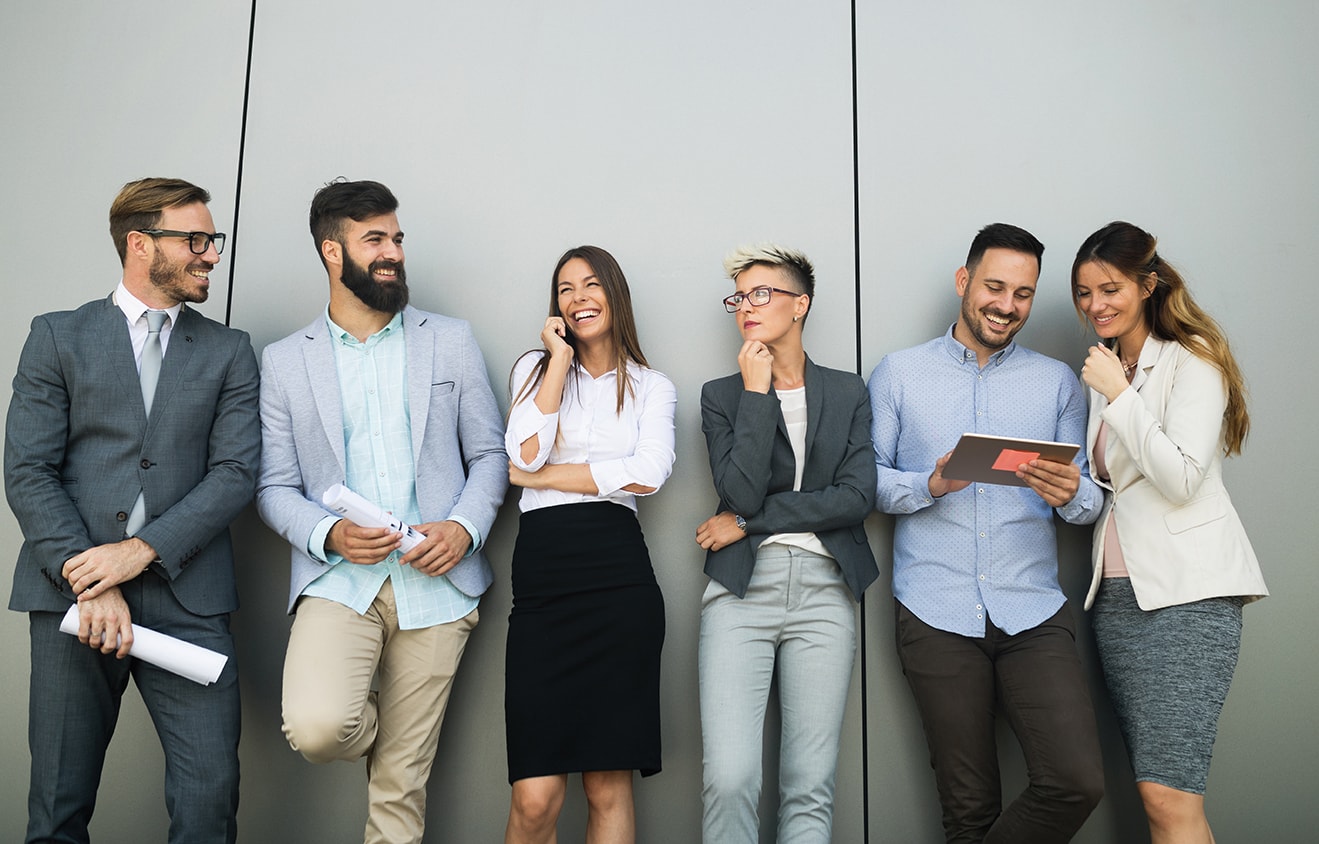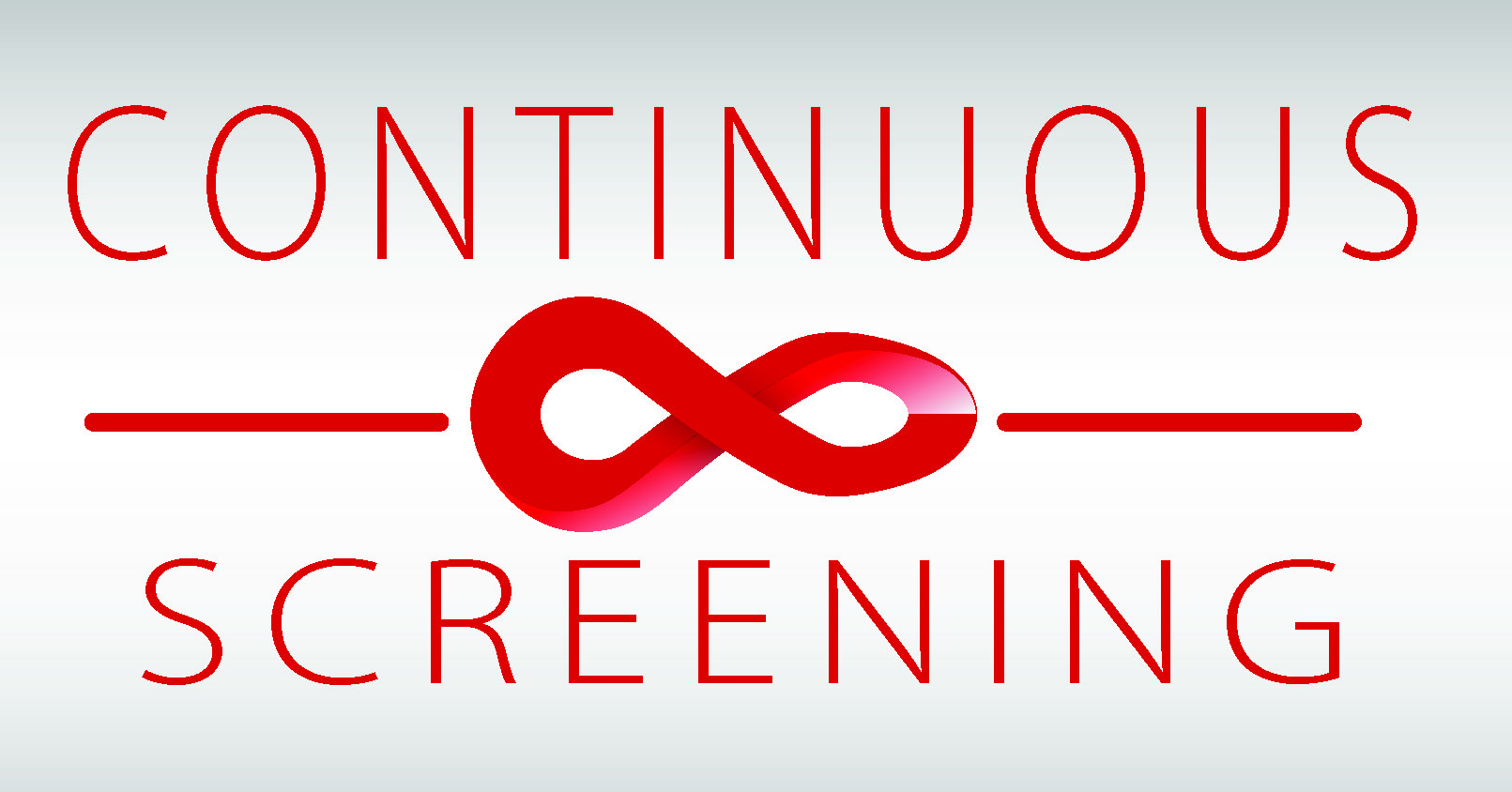 SlideShare
A SlideShare Continuous Screening Presentation
Continuous Screening Support Resources and Providers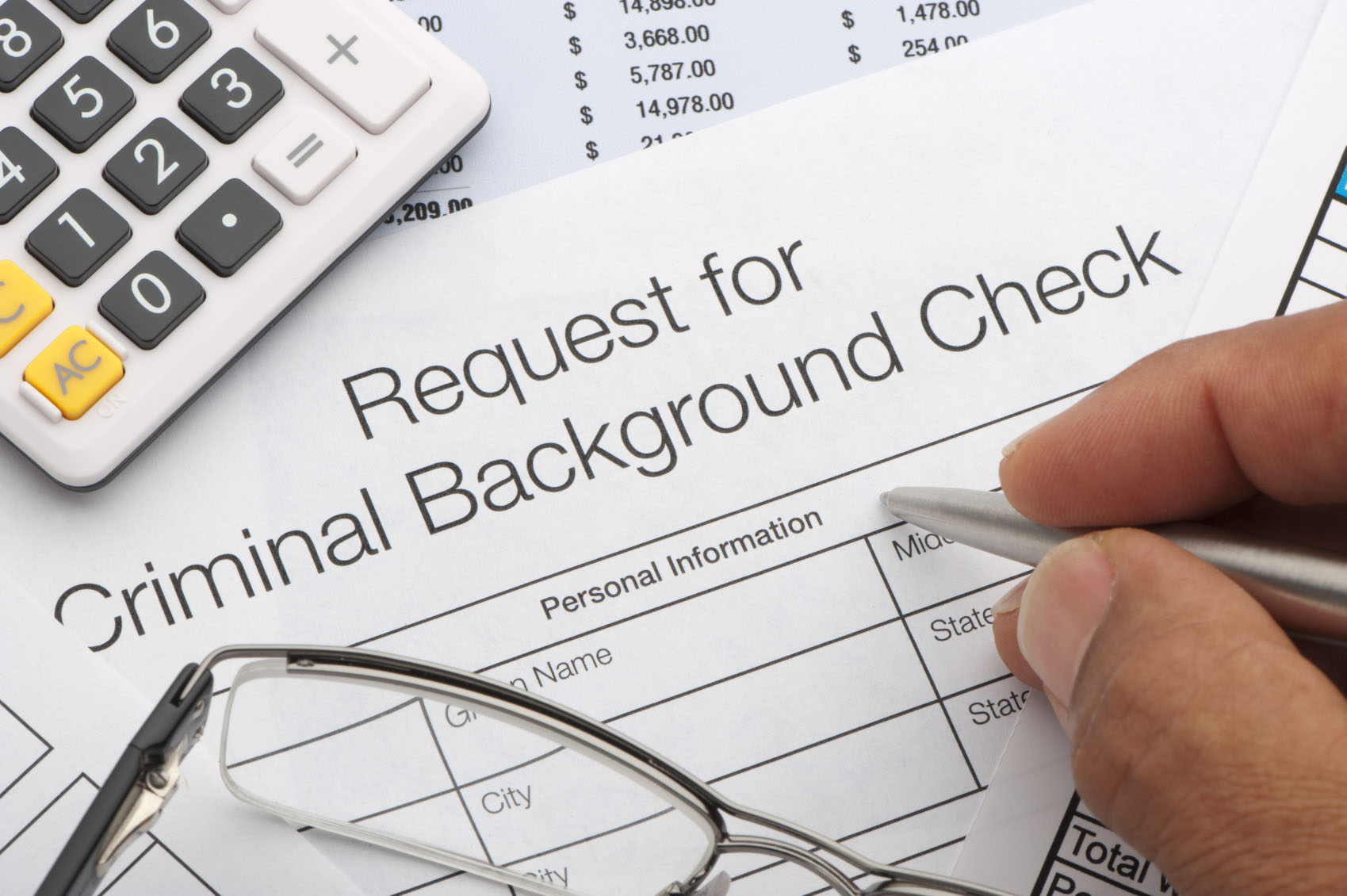 Background Screening Services for Employers
The following background screening companies provide continuous monitoring and rescreening services.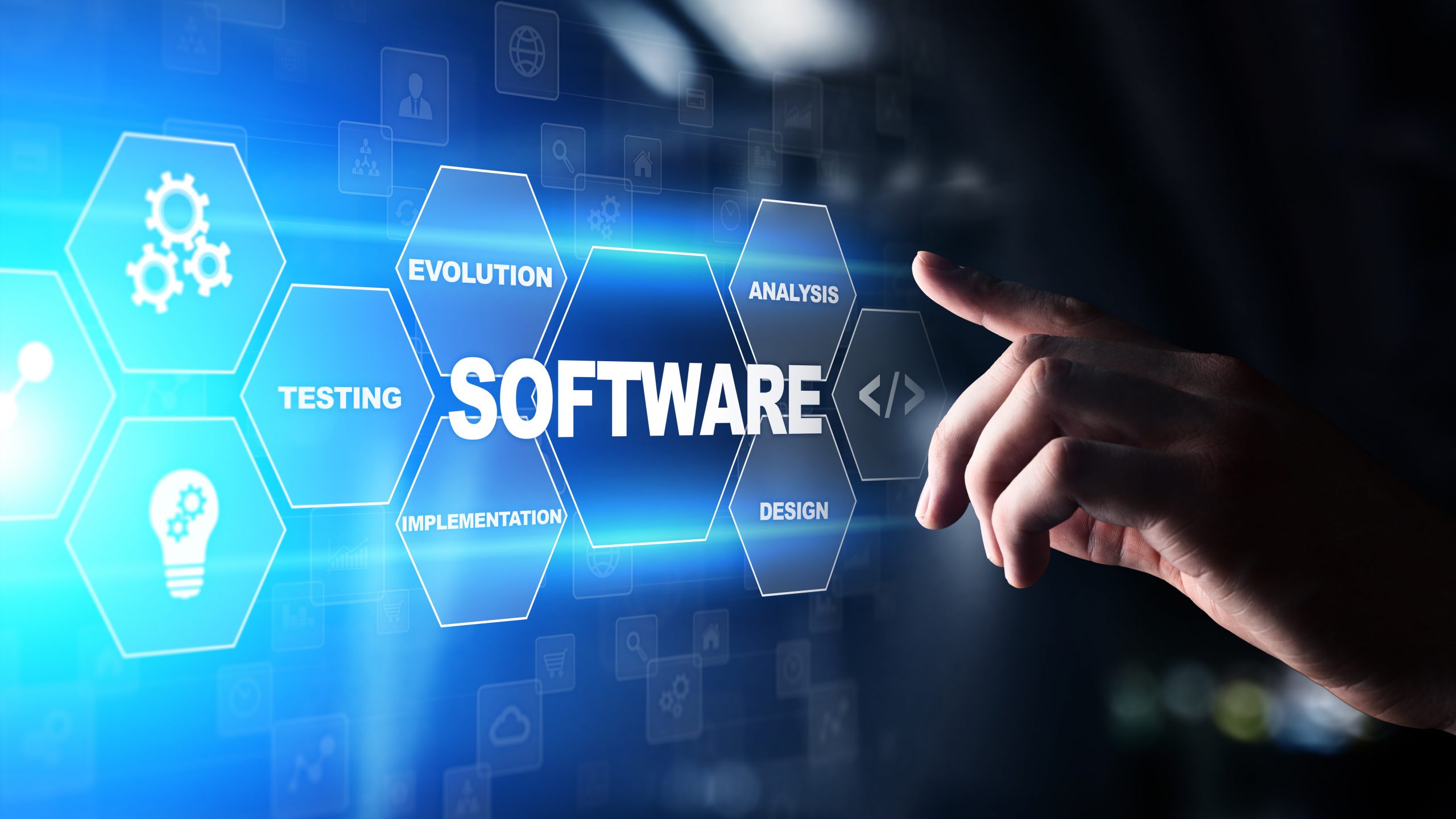 Continuous Monitoring Services for Background Screening Firms
The following firms provide continuous monitoring platforms, databases, software solutions and data services to background screening companies.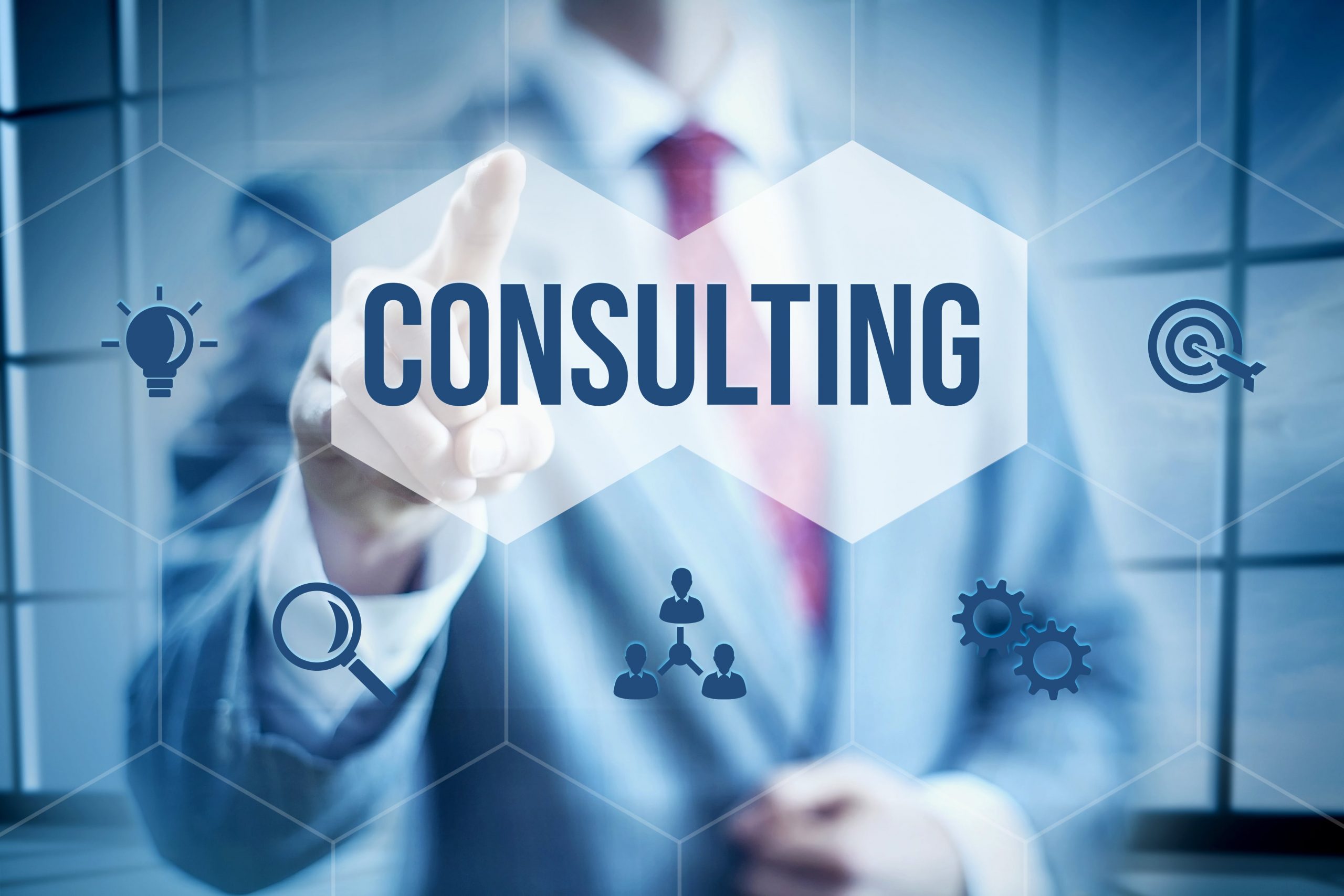 Continuous Screening Implementation Services for Employers
Expert consulting services to help employers with the myriad of implementation issues associated with implementing a continuous screening program including policy creation, employee relations, compliance, and cultural issue. (Download 'A Guide For Employers to Implement Continuous Screening')
Conducting continuous background checks,
monitoring current employees, and staying informed
helps to minimize risk for your organization.
Start mitigating your employee risk today!