Background Screening Vendor Showcase: Drug Testing



Company Listings:

Jackie Pirone
Director of Marketing
OraSure Technologies, Inc.
220 East First Street
Bethlehem, PA 18015
Phone: 484-892-0939
jpirone@orasure.com
https://orc.orasure.com/
default.aspx?pageid=1658
OraSure Technologies, the pioneers of oral fluid drug testing, offers testing products for drugs of abuse, cotinine, and alcohol. The Intercept® Oral Fluid Drug Test offers laboratory confidence with oral fluid convenience. Its simple collection process eliminates costs and dignity collection issues, reduces sample tampering while providing accurate results.
OraSure also manufactures and sells the OraSure® Oral Fluid Collection Device for the detection of cotinine in oral fluid, for evaluation of the use of tobacco products.
In addition, Q.E.D.®, our point-of-care alcohol test offers quantitative ethanol detection with a high correlation to blood levels and a testing range of 0-145 mg/dL. Q.E.D.® is CLIA-waived and DOT-approved.


 Jessica Polk
Communications Director

The Current Consulting Group
4613 N. University Dr., #242 
Coral Springs, FL 33067
954-944-0400, x107 
info@currentconsultinggroup.com
www.currentconsultinggroup.com
Founded by Bill Current in 1998, the Current Consulting Group (CCG) was voted the #1 recognized brand name in drug testing consulting in a 2021 survey. CCG's team of veteran consultants is among the drug testing industry's most respected experts in compliance, business development, and operations consulting. Our team includes experts in policy development, state and federal drug testing laws, human resources, sales and marketing, and operations. CCG offers an extensive suite of services to help providers increase revenue and improve profitability and for employers to stay compliant with state drug testing laws and federal regulations.

Visit CurrentConsultingGroup.com to learn more about CCG's comprehensive, up-to-date state drug testing law database, Current Compliance, and our state-of-the-art online supervisor training and employee education courses, CurrenCy.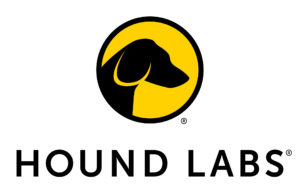 Contact Information
backgroundbuzz@houndlabs.com
Hound Labs combines science and technology in novel ways to improve health and wellness. The Company believes its ultra-sensitive and portable technologies will pave the way to practical and fair solutions for some of the leading public health and safety issues. In early 2022, Hound Labs will launch its first ultra-sensitive point-of-care solution – the HOUND® MARIJUANA BREATHALYZER, which allows employers and law enforcement to identify recent cannabis use rapidly and accurately by testing breath on-site. Dr. Mike Lynn, an ER physician, reserve deputy sheriff, and former venture capitalist, founded Hound Labs in 2014.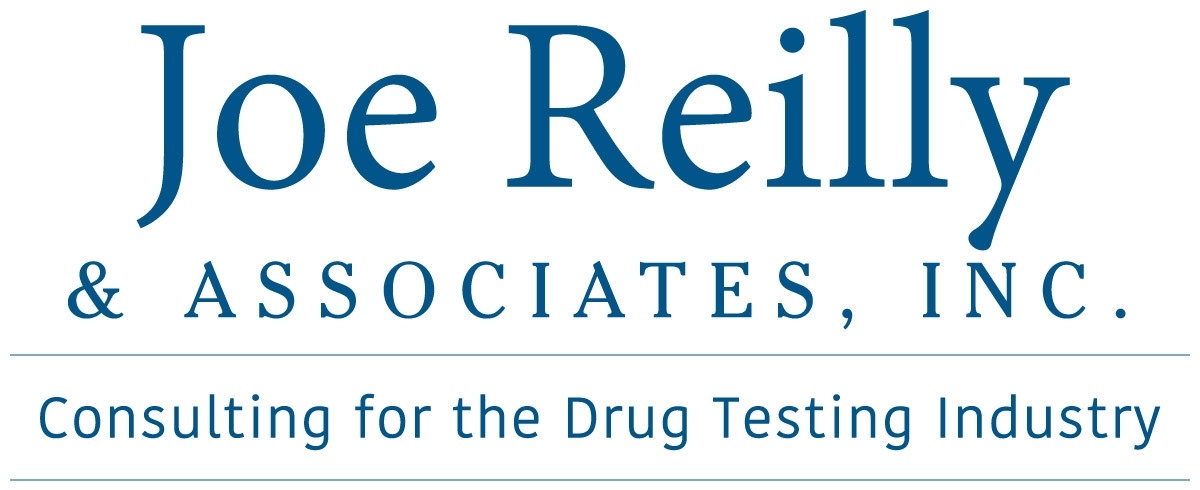 Joe Reilly
President
Joe Reilly & Associates, Inc.
129 W Hibiscus Blvd.
Melbourne, FL 32190
Telephone: 321-622-2020
Web Site: http://www.joereilly.com
Email: joe@joereilly.com
Joe Reilly & Associates, Inc. has specialized in training and consulting for the drug and alcohol testing industry since 1993 and offers a wide variety of consulting packages and training programs to grow your business. Joe Reilly entered the world of drug testing in 1993, he is well-known throughout the industry and considered an expert on workplace drug testing issues. Joe regularly provides training, consulting, and educational presentations for employers, labs, collectors, TPAs, CRAs, and others involved in workplace drug testing. Joe can customize training, consulting, or presentations for the needs of an organization.

Admin2000 Inc.
Sorrento, FL 32776
Toll-Free: 800-588-1852
Alpha Biolaboratories Limited
14 Webster Court, Carina Park
Warrington, Cheshire
WA5 8WD
Phone: 0333 600 1300
American Screening Corporation
7607 Fern Ave., # 703-704
Shreveport, LA 71105
Phone: (318) 798-3306
AmeriDrug Testing Services
117 E. Drake Rd.
Fort Collins, CO 80525
Phone: 970-377-1722
AZOVA
144 South Main Street
Suite 200
Alpine, Utah 84004
Phone: (844) 692–9682
Big Sky Drug Testing Services, LLC
24 West Main, Suite #5
Cut Bank, MT 59427
Phone: (406) 949-4516
Brightview Fingerprinting Drug And Alcohol Testing Center
2544 McClave Drive, Suite 210
Atlanta, GA 30340
Phone: 770-249-0024
Central Drug System, Inc.
3000 W MacArthur Blvd.
Santa Ana, CA 92704
Phone: 800-310-0036
ChemScreen, Inc.
1716 N Main St. Suite A, #168
Longmont, CO 80501
Phone: 800-433-6010
ClearStar.net
1122 S Wickham Road
W. Melbourne, FL 32904
Phone: 321.821.3383
Clinical Reference Laboratory
8405 Quivira Road
Lenexa, Kansas 66215
Phone: 800-445-6917
Confirm Biosciences Inc. dba TestCountry
10123 Carroll Canyon Rd.
San Diego, CA 92131
Toll-Free: (800) 656-0745
Criterion Services, Inc.
405 Roy Martin Road, Suite 104
Johnson City, TN 37615
United States
Phone: 423-446-1006
The Current Consulting Group
5070 Parkside Avenue, Unit 48
Philadelphia, PA 19131
Phone: 215.240.8204, x107
DIS Medical, an ACH Global Company
300 Welsh Rd., #160
Horsham, PA 19044
United States
Phone: 800-770-0531
Drug & Alcohol Testing Compliance Services (DATCS)
4000 US HWY 259 N
Longview, TX 75605
Phone: (903) 234-1136
EDPM, Inc.
Jason Dailey
505 20th St. North, Ste. 1200, Financial Center
Birmingham, AL 35203
Phone: 800.833.9412
Fax: 205.716.3044
eMed | Screen
990 Biscayne Blvd., Suite 1501
Miami, FL 33132
Phone: 904.654.8873
Eurofins Worldwide
Phone: +44 (0) 844 2641 999
First Cohort International Ltd. 
Chester le Street
County Durham, UK
Phone: 0191 367 9798
Florida Drug Screening
2191 Julian Avenue
Palm Bay, FL 32905
Phone: 321.728.2941
Forensic DTS, Inc.
73700 Dinah Shore Drive
Palm Desert, CA 92211
Phone: 760-770-6068
Gaize, Inc.
3504 S 3rd St W,
Missoula, MT 59804-1025
Phone: (406) 518-1894
G.S. Testing, LLC
17649 SW 65th Ave.
Lake Oswego, OR 97035
Phone: 503-922- 6359
Guardian Testing Services, LLC
974 State Route 28, Suite B
Milford, OH 45150
Phone: 513-965-0161
Fax: 513-297-5861
Health Street
20 Beekman Place, Suite 2B
New York, NY 10022
Phone: (888) 378-2499
InOut Labs
6449 Dempster St.
Morton Grove, IL 60053
Phone: (847) 657-7900
Intelligent Fingerprinting
14-17 Evolution Business Park
Milton Road
Impington, Cambridge
CB24 9NG United Kingdom
Phone: +44 (0)1223 941941
Mile High Drug Test Consultants
1250 S. Buckley Rd., Suite I125
Aurora, CO 80017
Phone: 720-491-1424
MIMO Technologies Pvt. Ltd.
Logix TechnoPark Tower D, Sector 127
Noida, Uttar Pradesh 201313, India
Phone: 1141182211
MRO Express Medical Review Officer Services
3501 SW 185th Ave.
Miramar, FL 33029
Phone: 843-610-1500
MVZ Medizinische Labore Dessau Kassel GmbH
Bauhüttenstraße 6
06847 Dessau-Roßlau
Germany
Phone: (0340) 5 40 53 – 0
Fax.: (0340) 5 40 53 – 58
National Drug Screening, Inc.
129 W. Hibiscus Blvd., Ste. H
Melbourne, FL32901
Phone: 866.843.4545
Noble Diagnostics, Inc.
19525 Janacek Court, Suite 103
Brookfield, WI 53045
United States of America
Toll-Free: (877) 200-5616
Phone: (262) 957-1968
North Texas Screening
604 N Bell Ave.
Denton, TX 76209
Phone: +1 940-566-3388
Omega Laboratories
Headquarters USA
400 N. Cleveland Ave.
Mogadore, OH 44260
United States
Phone: +1 330 628 5748
Onsite Drug Testing of New England, LLC
56 Old Suncook Rd.
Concord, NH 03301
Phone: 603-848-6548
OSCS Drug & Alcohol Testing
5 Lowell Street, Suite 4
PO Box 71
Calais, ME 04619
Phone: 207-557-7308
Porter Drug and Alcohol Screens
24420 FM1314, #101
Porter, TX 77365
Phone: (281) 354-6010
Psychemedics Corporation
125 Nagog Park
Acton, MA 01720
Phone: (800) 628-8073
PreventFirst.com
3710 Riviera Street
Suite 1A
Temple Hills, MD 20748
Phone: 301-423-5414
Text: 443-413-5119
Quest Diagnostics Employer Solutions
10101 Renner Blvd.
Lenexa, KS 66219
Phone: 800-877-7484
Randox Testing Services
Headquarters
34 Diamond Road
Crumlin
Co. Antrim
BT29 4QX
Phone: +44 (0) 28 9442 2413
Screen4
Yorkshire Ltd.
17 Middlewoods Way, Barnsley,
South Yorkshire, S71 3HR
United Kingdom
Phone: +44 (0) 1226 654654
Secure Onsite Testing
P.O. Box 912
Olathe, KS 66051
Phone: 9136266461
Secure Results, LLC
Warrington Greene
1432 Easton Road
Suite #3C
Warrington, PA 18976
Phone: 1-877-340-6101
Smile Urgicenter
3939 J St., STE 280
Sacramento, CA 95819
United States
Phone: 916-400-3000
Stat File
5306 Providence Road
Virginia Beach, VA 23464
United States
Phone: 757-497-7828
US Drug Test Centers
7251 Amigo Street, Suite 120
Las Vegas, NV 89119
Phone: 866-566-0261
WorkforceQA
2200 S Main Street, Suite 475
Salt Lake City, UT 84115
Phone: 801.503.3400

Feature companies