Background Screening Vendor Showcase: Database, Information Services, Software and Technology Solutions



TazWorks, LLC
1192 East Draper Parkway,
Suite 401
Draper, UT 84020
801-572-7401 x101
Fax – 866-203-9020
bartont@tazworks.com
www.tazworks.com
TazWorks InstaScreen Premiere 2.0™ delivers simple, powerful background screening software right to your browser. Efficient, intuitive, full-featured options such as QuickApp, Tenant Scorecard, Drug Testing Workflow, and Applicant Tracking System (ATS) interfaces combined with outstanding service and support make TazWorks the easy choice.


deverus, Inc.
1708 West 6th Street
Austin, Texas 78703
Office: (888) 690-9297, x308
Email: shawn@deverus.com
Web: www.deverus.com
deverus, Inc., helps background check companies make crucial connections between their customers, key information sources, as well as applicant tracking systems using the best background check software. deverus' drive for innovating industry-changing solutions, knowledge of the industry, and unparalleled customer support is a key reason their clients out-perform the average industry growth by 20% year after year. For more information, visit www.deverus.com or call (888) 690-9297.



Innovative Enterprises, Inc.
Oyster Point Professional Park
Suite B 11824
Fishing Point Drive
Newport News, VA 23606
Phone: 502.640.8735 /
1.888.777.9435
Solutions@knowthefacts.com
www.knowthefacts.com
Are you funding your competition? Our Screening Industry Partners ™ aren't. Build your business in confidence knowing that you're not in competition with your provider – we never sell to your end user customer. Our industry-leading suite of services covers the entire screening spectrum and includes unique products to help you differentiate your business and stand out from the crowd.

· 100% Wholesale Distribution Channel
· Infinite Connectivity Options
· Built and Backed by Industry Experts

Partner with a true industry leader and let our expert team become an extension of yours.

Learn more at www.knowthefacts.com.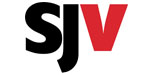 SJV & Associates, LLC
(770) 917-0979 x319
(770) 874-0702 directfax
Vince@sjvassoc.com
SJV & Associates is an International Information Retrieval Agency that provides high quality, in-depth, accurate, and timely court records research. Founded in 1998, SJV offers Domestic and International public records research solutions.SJV also offers automated research of criminal records from over 300 unique websites, from 1,500 jurisdictions across the United States, powered by Fetch Technologies.

SJV is also the only firm in its direct marketplace to host an ISO 9001:2008 Certified Quality Management System, ensuring superior quality research, results, and customer service for their entire client base.


RapidCourt, LLC
P 704-997-0101 (x 167)
F 704-997-0102
info@rapidcourt.com
www.rapidcourt.com
RapidCourt is a leader in data acquisition technologies, connecting CRAs to reliable and up-to-date records from thousands of sources. With multiple data access methods as well as real-time direct-to-court and instant solutions, RapidCourt offers CRA's the most comprehensive and dependable set of criminal data acquisition tools in the industry.


Convergence Research, Inc.
P: 866-606-4023 ex 304
F: 866-945-9369
www.convergenceresearch.com
The ability to seamlessly integrate with both customers and researchers allows Convergence Research to focus on the most important aspect of business – excellent customer service. With nationwide coverage provided by an extensive network of research professionals, you can be confident your screenings are being handled by the experts in court research. We are a 100% wholesale company and do not compete with our customers for any of their business. We currently support integrations with Accio Data, BackChecked, ClearStar, deverus, Digital Delve, FRS and TazWorks. Read More >


Digital Delve Background Screening Software
Ken Morris
480-553-9795 Ext 202
480-636-6986
ken.morris@digitaldelve.com
Next Generation Background Screening Software
Personalized Customer Service
User Friendly Technology
Increased Profitability
Custom Application and Website Development
The Most Experienced Development Team in The Industry
Wholesale and Retail
Contact me today!
Ken Morris
480-553-9795 Ext 202
480-636-6986
ken.morris@digitaldelve.com


IDentrix
6700A Rockledge Drive,
Suite 300,
Bethesda MD, 20817
Email: info@identrix.com
Telephone: 240.477.1920
Twitter: @IDentrix
www.IDentrix.com
IDentrix is a patented, cloud-based platform that continuously evaluates an individual's background and proactively alerts organizations when relevant risks emerge. Previously cleared personnel can become a sudden risk to an organization. IDentrix provides the critical ability to stop insider threats and prevent attacks that can destroy a brand.

IDentrix uses sophisticated analytics to continually assess personnel risk information, drawn from thousands ofrelevant data sources, as it evolves. Instead of screening only once upon hiring or periodically through employment, IDentrix provides a near real-time view of an employee's risk profile.


Linda Veronneau
Administrative Assistant
Tracers Information Specialists, Inc.
15470 Flight Path Drive
Brooksville, FL 34604
Office (877) 723-2689
www.tracersinfo.com
marketing@tracersinfo.com
Tracers Information Specialists is one of the nation's leading online providers of identification and verification data for employers, licensed Investigators, law enforcement, financial institutions, debt collectors, and other qualified businesses. Tracers' products are designed to assist customers in managing risk through fraud detection and prevention, risk evaluation, identity verification, pre-screening and due diligence. For more information visit www.tracersinfo.com
Read More >

 Accio Data
14320 FM 1826
Austin, TX 78737
Phone: 888 450-2060
Acxiom Corporation
6111 Oak Tree Blvd.
Independence, OH 44131
Ph: (216) 615-7600
Fax: (216) 615-7666
American Driving Records
P O Box 1970
Rancho Cordova, CA 95741
(800) 766.6877, press 3 for Sales
(916) 456.3291
Appriss
10401 Linn Station Road
Louisville, Kentucky 40223 United States
(p): 1-866-Appriss
(f): 502-561-1825
BackChecked
Joohn Kloos
BackChecked LLC
5916 E. Arcadia Ln.
Phoenix, AZ 85018
480.970.3612
Backgroundchecks.com
12770 Coit Road,
Suite 1150 Dallas, TX 75251
469-791-9122
Chetu
10167 W Sunrise Blvd, Suite 200,
Plantation, FL 33322
Phone: 954.881.8935
Fax: (305) 832 5987
ClearStar.net
6525 Shiloh Road, Suite D-300
Alpharetta, Georgia 30005
Ph: 770-416-1900
Fax: 240-248-0060
Service: 888-30-CLEAR
877.796.2559
CoreLogic National Background Data
Phone: 866.389.8817
deverus, Inc.
902 East 5th Street, Suite 202
Austin, TX 78702
888.690.9297
FACIS®
4817 B Eisenhower Avenue
Alexandria, VA 22304
410-381-1189
Form I-9 Compliance Inc.
24 Corporate Plaza Ste. 100
Newport Beach , CA 92660
Phone: 949.640.4949
Fax: 949.720.4933
FRS – Imagination Technologies
5212 Concord Hwy
Monroe, NC 28110
direct (704) 846.2020
office (704) 282.2320
fax (704) 282.2307
FRS / Imagination Technologies
1108 Skyway Drive
Monroe, NC 28110
Phone: (704) 282-2320
Fax: (704) 282-2307
Epic Concepts
PO Box 436054,
Louisville, Kentucky,
USA 40253
Phone: (502) 379-4621
(877) 760-5214
Fax: (502) 454-4481
IDI Core
3057 Peachtree Industrial Blvd.
Ste 100
Duluth, GA 30097-8619
IDresponse
124 N. Union Street
Olban, NY 14760
Phone: 716.372.1800
Fax: 716.372.3300
LocatePLUS
P.O. Box 3168
Peabody, MA 01961
888.746.3463
Merlin Information Services
215 South Complex Drive
Kalispell, MT 59901
800-367-6646
National Data Research Inc. (DBA – SkipMax)
877-531-DATA ( 3282 )
6 West Main Street
Fredonia, NY 14063
877-531-3282
National Innovative Software Solutions, LLC
2108 Plantside Drive, Suite 200
Louisville, Kentucky 40299
Phone: 800-928-4774
Fax: 502-495-1067
Reference Pro.Net Inc.
1620 Grande Ave., Suite 7
Novato, CA 94945
Ph: (415) 493-2118
Fax: (888) 877-0204
Tracers Information Specialists, Inc.
15470 Flight Path Drive
Brooksville, Florida 34604-6823
877) 723-2689
TyphoonData
511 South Orem Blvd.,
Orem, Utah 84058
800.780.5901
VBO Verified
17330 W. Center Road
Suite 110-301
Omaha, Nebraska 68130
Phone: 402-915-5202
Fax: 402-925-0057
Vincera, Inc.
611 South Congress Suite 350
Austin, TX 78704
Phone: 512-443-8749
Fax: 512-443-9326