What To Do When Social Media Becomes Problematic To The Workplace
By Bianca Lager, CEO, Social Intelligence

Just in the last few years, social media firings have become commonplace in the pages of local and national news outlets. Horror stories of employees getting fired for singular tweets go viral, leaving many individuals curious about what an employer may find problematic. As an employer, Googling an employee or candidate might be tempting – after all, the info is right there. However, as the internet grows ever wider and social media platforms grow ever more complex, poking around yourself is not quite the simple task as it seems. There are boundaries you can document, communicate and enforce to uphold company values, morale productivity and avoid legal liability.
Create a company social media policy.
Say it with me: "Consistency + policy + documentation = Actionable"
The process to create one is simpler than it may seem. A social media policy is usually intended to complement standard company conduct policy and function as an extension into the digital sphere.
Define violations clearly.
For example, a policy might include some universal risky behaviors:
Provocative or inappropriate photographs, videos or info,
Drug use,
Violent/threatening/criminal behavior,
Discriminatory comments related to race, gender, religion, etc.
Other types of content that may fall under the inappropriate category may include company-specific content. For example, trade secrets, photos of minors, or photos of fieldwork are all types of content that could raise flags in various industries, respectively.
Check with legal counsel to ensure policies and procedures remain up-to-date.
Keep in mind that regulatory requirements can change frequently, so make sure your policies and procedures are carefully reviewed by your employment law attorney(s) to confirm that you are still fully compliant. This rule applies to all forms of employee background screening, not just the social media variety.
Do not let the hiring manager conduct the screening.
To conduct an effective online investigation without putting the company in legal jeopardy, the best option is to use a third-party screener with a full understanding of all local, state and federal regulations. A well-qualified social media screening firm can perform a search more efficiently, thoroughly, taking into account high standards of identity resolution and applying well defined consistency.
"Protect the candidate's privacy by limiting your investigation to publicly available information."
Protect the candidate's privacy by limiting your investigation to publicly available information.
Do not ask for social media passwords or create a false identity to "friend" a candidate. And do not retain a firm that employs such questionable practices.
Speak to your background screening provider
If you already run criminal background checks, start with the company that provides those for you. Utilizing a compliant, experienced consumer reporting agency is the most efficient, ethical and legally defensible method to take action on disruptive online content in the workplace, without violating your employee's privacy.
Ensure that the screening report does not include information that could be construed as discriminatory toward the candidate (or classes of candidates).
Make sure that any legally problematic information uncovered during the search is scrubbed from the report submitted by the screening firm.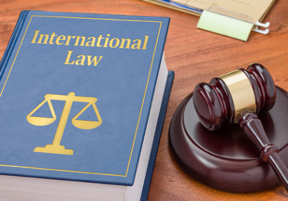 Should you decide not to hire a candidate or employee due to a social media screening report in the United States consider local, state, and federal laws, and globally be sure to consider local laws.
Ideally, your screening provider can help direct you toward best practices, but it is always wise to obtain legal advice on compliance requirements at the location where the position is open.
Consider "teachable moments."
A flagged post should not necessarily mean imminent termination or retraction of an offer letter. Oftentimes, inappropriate content is an opportunity to start a conversation, especially if the issue comes up during the hiring process. Ask your background screener what kind of adjudication training or methodologies to apply to create consistency around decision making.
Conclusion
Creating action around what your employees or candidates post online can seem daunting. The reality is – all companies are facing this dilemma. Getting ahead of any 'fires' requires a sound strategy guided by best practices gathered from experts in this field of work.
If you are curious about social media screening as a service and would like more information contact the industry leader Social Intelligence at 1-888-748-3281 or info@socialintel.com.
ABOUT SOCIAL INTEL
As the world's premier social media screening service, Social Intel is dedicated to making workplaces safer, more inclusive, and less toxic.
Our Social Intelligence Report™ helps to eliminate hiring bias by delivering a scalable way to consider code of conduct issues without applying judgment to non-work related content.  By automating the online screening workflow and making it compatible with other background screening programs, the Social Intelligence Report™ drastically reduces the risk of negligent hiring, harassment claims and insider threats without the cost of an exhaustive online search.
Social Intelligence's compliant and ethical approach is powered by our team of FCRA-trained analysts who can identify wholly human patterns like parody, sarcasm, or innuendo in flagged content. Day in and day out, we marry content and context so that nothing is misinterpreted or falsely attributed.
Learn more about how social media screening gives you actionable insights into your candidates' online presence by requesting a sample report today.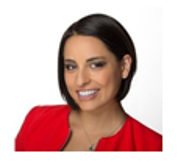 For more information contact: Bianca Lager at bianca.lager@socialintel.com