What Does Decisional Mean on a Background Check
By W. Barry Nixon, COO, PreemploymentDirectory.com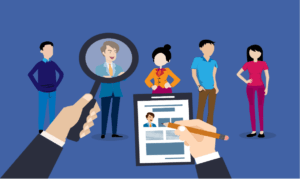 A 'decisional' background check occurs when an employer uses a hiring/decision or adjudication matrix. A hiring/decision matrix is a table or form with a list of criminal offenses that a company reviews to standardize which offenses require review. Adjudication is the process of evaluating the results of a job candidate's background check against a company's employment background checking policy. The adjudication process allows a company to identify qualified candidates that are 'eligible' for hire and decisional candidates.
Employers should be mindful that most employment labor attorney's do not recommend that their client's use an adjudication matrix because they oftentimes put the client in the crosshairs of the EEOC.
Decisional outcomes must be directly reviewed by the employer's hiring team, who will make the final decision regarding eligibility based on an assessment of the candidate's employment application materials, the background checking report and a review of all available relevant information. Ideally the manager or supervisor that has the open position should not be a part of the hiring team that reviews decisional applicants to avoid the possibility of tainting their decision-making capability. The hiring team must make the decision to pass the applicant on to the hiring manager for further consideration or not base on their review.
An effective decision matrix is built based on the unique requirements of the organization, its' job specifications and considering all applicable federal, state, and local laws and regulations. The hiring/decision matrix pre-determines the offenses that require assessment and management approval prior to a hiring decision being made. Major considerations should include a review of the job requirements as described in a job description along with a review of the nexus of the nature of the crime with the work to be performed, the time that has elapsed since the conviction occurred, the severity of the crime and any other relevant factors.
The guidelines create a mechanism that facilitates the application of a consistent process and creates a clear standard against which every applicant must be measured.
Employers are reminded that no blanked policies shall be used to automatically disqualify applicants who have a criminal record.