What Are the Key Factors in Identifying the Cost of Background Checks
Your boss has requested that you put together a budget for your hiring expenses which will include a line item for the cost of employment background checks.
As you think about identifying the information you need to establish the cost for the employment background check line item, I encourage you to pause and think about what is the real cost that you need to consider.
Ask yourself what is the real purpose for your organization conducting background checks? The answer is to help you determine that a job candidate is a good fit for the open position and for the overall organization. This means that your goal is to select a candidate that will perform well in the job and be an asset to the organization. The flip side of this is your goal is to not select a candidate that will be a poor performer and that will have a negative impact on the organization. Negative impact includes things like: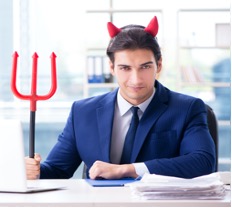 disruptive behavior,
committing fraud or embezzlement,
workplace violence,
behaviors that create reputation issues for the organization,
theft,
behaviors that cause employee relations and moral issues
behaviors that create liability issues like sexual harassment,
bullying, racial slurs, etc.
The true purpose of a background check is to help you to validate that a candidate indeed has the qualifications, e.g., experience, knowledge, etc., to perform the job and that their work and life history does not contain indicators of potential bad behavior. A strong background screening program should be part of an overall systematic and well-designed hiring process focused on making the best possible hiring decision that will bring the right talent into the organization.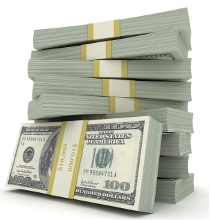 Consequently, instead of simply thinking about the cost of a background screening program going your thoughts should be focused on 'what is the cost of a bad hire' and what is it worth to your organization to design a hiring program that will minimize making bad hires. No hiring program currently exists that can eliminate all bad hires because some bad players will slip through, however, every bad hire you avoid hiring is reducing your organization's expenses and contributing to its profitability. An organization's ultimate success is based on the quality of the people they hire.
In other words, you should reframe your thinking from focusing on 'how much does a background check program cost to how much is it worth to my organization to hire the right people the first time. Reframing the question this way will help you to understand that if you think the cost of background checks is high, consider the cost of not doing background checks which will overshadow the cost of background checks by an astronomical amount. Rebekah Carenas, said it best In the article, What's the Real Cost of a Bad Hire, "As compelling as the figures for the cost of a bad hire may be, the more important number to focus on is the ROI (return on investment) for picking the right person the first time."
"reframe your thinking from focusing on 'how much does a background check program cost to how much is it worth to my organization to hire the right people the first time."
An analogous situation is offered by Dr. John Sullivan, a recognized HR expert, and guru; "Overly focusing on a targeted 'cost of per hire' figure can have a very detrimental impact on your hiring process. Take, for example, you need to hire an extremely talented person with a very unique and scarce skill set, e.g., a nuclear physicist. Your cost of hire is $125,000.00 against a targeted cost per hire of $10,000.00. On the surface, this cost of hire would be considered outrageous, however, when you consider that the person in this job will contribute over 5 million dollars to your bottom line annually the cost per hire becomes a very reasonable expenditure."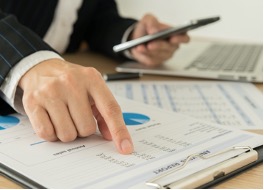 I know you are likely thinking, okay, I get it, but I still have to put some numbers in for the line item to turn into Finance for my budget.
There are three primary factors that determine the potential cost of a background check:
What information is sought in the background check?
The specific information needed in a background check will contribute to determining the cost involved and as would be expected the more extensive the information required, the higher the cost. Some background checks may only cover one specific state or one specific type of information such as a criminal record check which would come at a lower cost than a comprehensive national background check. Other points of information – such as education, reference checks, employment verification, motor vehicle records, credit reports, certifications, and verified credentials, social media checks, immigration status, fingerprints, drug screening, sex offender registry checks, etc. add to the time involved and cost.
Where is the information for the background check sourced from?
Criminal history records are sourced from public records and in general, have a relatively low price depending on how much a courthouse charges to access the information. Thus, you are paying for the background screening report and the access fee that a specific jurisdiction charges.
The specific background screening company's approach to pricing
The Consumer Financial Protection Bureau's October 2019 'Market Snapshot: Background Screening Reports Criminal background checks in employment' study indicated that there were more than 1,900 background screening companies in the United States and each of them have their own approach to pricing. Background screening is fundamentally a transaction driven process with pricing based on a pay per check model. Each firm will offer their own version of a standard pricing package, custom plans that may include volume driven discounts, specialty pricing for add-on services and perhaps even some bundle packages.
"If you are considering a background screening provider who offers value-bundling, be sure to ask the following questions to understand their services: 1
How does the bundled price compare to an à la carte option? There may be services in the bundle you don't need, and you may be able to get a better value-to-price ratio if you select services à la carte.
What are the possible extra fees you might pay on top of the bundled price? Understand hidden fees and figure those into the bundled price.
Does the SSN trace have any name or address restrictions? If there are restrictions, you will likely receive incomplete background check results based on some, but not all, of a candidate's known names.
How many names (for a single candidate) are included in the bundle? It's essential for all potential names and aliases for a person to be included in the bundle, and not just one.
What is your "hit rate"? How often do you get results? In some industries, an exceptionally low hit rate could be a sign the screening company is not uncovering the available background information related to a candidate."
Listed below is an estimated general range of pricing for background checks for commonly requested background checks.2
Types of Background Check

Costs

Identity Checks

 Price Range
 Access Fee
Identity Verification, Social Security Number Trace, Address History
$2 -$4
No

Criminal History Background Reports


Price Range

Access Fee
National Criminal Background Search / Criminal Database Search
$7 – $15
No
National Sex Offender Search:
$0 – $5
No
County Criminal Search / County Court Search
$8 – $16
Possible
Statewide Criminal Search
$9 – $15
Yes
Federal Criminal Search
$8 – $15
No
OFAC Terrorist / Watch List Search
$0 – $5
No

Credit Reports


Price Range

Access Fee
Employee Credit History Report
$5 – $10
No
Tenant Credit Report with Credit Score
$4 – $9
No

Motor Vehicle Records


Price Range

Access Fee
Driver's License Search / MVR Records
$3 – $10
Yes

Verifications


Price Range

Access Fee
Education Verification
$7 – $15
Possible
Employment History Verification
$7 – $15
Possible
Professional License Verification
$7 – $15
No

Rental History


Price Range

Access Fee
Tenant Eviction Records
$4 – $8
No
Rental Payment History (RentBureau)
$0 – $10
No

Drug Testing


Price Range

Access Fee
5 Panel Urinalysis Drug Test (Lab Conducted)
$25 – $40
No
10 Panel Urinalysis Drug Test (Lab Conducted)
$30 – $55
No
With certain background checks, jurisdictional and data access fees are charged by select counties, states, and data providers.
| | |
| --- | --- |
|     Types of Access Fee |      Access Fee Price Range |
| County Court Access | $0 – $30 |
| Statewide Criminal Repository Access | $3 – $95 |
| Department of Motor Vehicle / Driver License | $2 – $28 |
| Employment Verification Data Warehouse | $0 – $20 |
| Education Verification Clearing House | $0 – $20 |
FBI Background Check
The FBI provides individuals with an Identity History Summary—often referred to as a criminal history record or a "rap sheet"—listing certain information taken from fingerprint submissions kept by the FBI and related to arrests and, in some instances, federal employment, naturalization, or military service. The cost of the report is $18.00.
If the fingerprint submissions are related to an arrest, the Identity History Summary includes the name of the agency that submitted the fingerprints to the FBI, the date of the arrest, the arrest charge, and the disposition of the arrest, if known. All arrest information included in an Identity History Summary is obtained from fingerprint submissions, disposition reports, and other information submitted by authorized criminal justice agencies.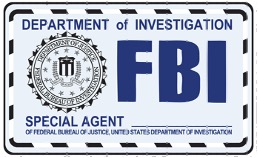 The U.S. Department of Justice Order 556-73, also known as Departmental Order, establishes rules and regulations for you to obtain a copy of your Identity History Summary for review or proof that one does not exist.
Under federal law, an individual can use their Identity History Summary to review, correct, or update their own personal record. Identity History Summaries are not to be used for employment or licensing.
Questions on employment or licensing background checks should be directed to the State Identification Bureau for the state requiring the background check.
For more information on FBI Background Checks go to https://www.fbi.gov/services/cjis/identity-history-summary-checks.
Summary Comments
Pre-employment screening has become a ubiquitous part of most organizations' hiring process and provides an organization good insight into a candidates' work history, educational credentials, credit history, etc., and a glimpse into their past behavior. When selecting a screening company, it is essential to choose one that is fully compliant with all FCRA requirements.
The key factors in determining the cost of a background check will depend on the type and depth of the information you are looking for, the number of locations or jurisdictions that must be searched, and the unique pricing model that a specific background screening firm uses. To get more information on individual background screening companies pricing visit these sites:
Candidreseach.com
Ebiinc.com
NationalApplicantScreening.com
NSShire.com
Neeyamo.com
ShieldScreening.com
Remember to keep in mind as you develop your budget the most important issue to focus on is how well you design your overall hiring strategy to ensure that you are hiring the right talent that is highly qualified for the position you are filling as well as a good fit for the overall organization. Overly focusing on the cost of background checks could actually diminish the overall value of your hiring process.
Bibliography:
Challenging the Notion of Value-Bundling Your Background Screening Services (corporatescreening.com). Corporate Screening. http://bit.ly/2MIm0lc
Howard, R. (2019, July 2). Cost of a Background Check: How Much Should You Pay? (verifirst.com). VerifiedFirst. http://bit.ly/3aoU5Pa