Sarah Price, Vice President, Priority Backgrounds
Grab a latte and pull up a chair and join us for a great interview with Sarah Price, Vice President, Priority Backgrounds.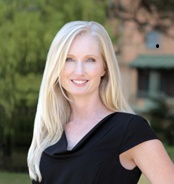 Prior to coming into the background screening industry Sarah worked for a major legal publication in the marketing and advertising division. She left there to help the Triangle United Way, taking corporate groups on tours of the nonprofits that benefited from their annual campaigns.
Sarah smiled as she shared she took some time off to raise her two girls.
Once she rejoined the workforce she spent 10 years establishing their legal division, CourtLogic, as the premier provider of real time NC court data for lawyers and private investigators in North Carolina, we realized there was a need for accurate, timely NC court records in the screening industry. In 2005 we started Priority Backgrounds division to relieve screening companies of the stress of constant AOC and expungment law changes in North Carolina.
She noted that one of the things she likes about the industry is that there are some wonderful people she has met and many of her business relationships have turned into strong friendships. She looks forward to seeing everyone each year at various conferences. Sarah exclaimed "Who says you can't be successful while having a great time? The folks in this industry have mastered that concept."
Changing the conversation to her company she said "We have been retrieving data from the NC court system for 15 years. We are experts in retrieving and interpreting NC court records and are always here to help answer questions regarding clerk's codes, abbreviations, etc. We follow proposed law changes that affect the screening industry and pride ourselves on excellent customer service.
She added "Our customers will tell you we pride ourselves on customer service. If they ever have a question about a case disposition, clerk's abbreviation, etc. they know they can call or email me and I will take the time to research for them, calling the clerk directly to get an answer if necessary.
On the personal side Sarah shared that a close friend recently went to a used book sale and bought books for all of her girlfriends. "Her choice for me was "Dandelion," a true story about a woman growing up in the 1960's who dated some very famous rock musicians. It's an interesting read so far…"
Before ending the interview Sarah shared her favorite quote, "If ignorance is bliss, why aren't more people happy?" -Thomas Jefferson.
For more information about Priority Backgrounds or to talk with Sarah she can be reached at 800-792-4339 or online at sprice@prioritybackgrounds.com.