Finding a background screening firm is only half of the battle. Selecting the right background screening company to meet your unique business requirements is the other part of the decision that challenges employers. To help you with conducting your due diligence we have developed a comprehensive guide that will help you identify the critical components you should consider in selecting a background screening firm.  If you need additional assistance one of our expert background screening consultants will be happy to help you with the selection process.
| | |
| --- | --- |
| |   the Comprehensive Guide for Selecting a Background Screening Firm |


Pinkerton Consulting & Investigations
11019 McCormick Rd. Suite 120
Hunt Valley, MD 21031
(410) 229-5470
(800) 635-1649
global.backgrounds@ci-pinkerton.com
www.pinkertonbackgrounds.com
Pinkerton is one of the oldest and most experienced investigative agencies worldwide, founded in 1850. Pinkerton's large global network provides verification services and public records searches on a national scale and worldwide to more than 200 countries. Let us help expand your global capabilities! You can trust that Pinkerton will deliver high quality results at competitive prices.


Priority Investigations
PO Box 266
Belfast
Northern Ireland
United Kingdom
BT5 4AQ
+ 44 (0) 28 9442 8284
JohnW@PILimited.com
www.pilimited.com
With over 50 years in the investigative industry Priority has established and maintained researchers around the world that enable us to offer a professional, fast and detailed international screening and due diligence service. We would be happy to provide advice and quote on your international screening and due diligence requirements whether small or large, Our services allow you to dispense with the problems of working in different time zones, legal systems, languages and currencies by providing one point of contact for your background investigation,
regardless of location.(Registered In the UK: NI614332, UK Date Protection Registered:23502385, Ireland Data Protection Number: 10072/A)


Peopletrail
65 East Wadsworth Park Drive,
Suite 102, Draper, Utah 84020
866-223-8822
support@peopletrail.com
www.peopletrail.com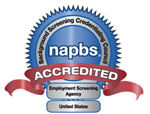 Peopletrail™ is a leading provider of custom employment, tenant and drug screening solutions, criminal background checks, & ATS integrations.

As part of the accredited elite, only Peopletrail™ combines superior customer service through dedicated account managers with efficient, state-of-the-art technology integration to deliver on-demand, accurate and timely consumer reporting results.  Trusted and respected by government agencies and Fortune 500 to small up-and-coming businesses, Peopletrail™ provides Actionable insight you trust™.

Get the vested expertise required to provide fast and accurate compliance-focused reporting results to meet your individual needs.

Call 866.223.8822 or visit www.peopletrail.com and chat live to receive your own complimentary consultation today.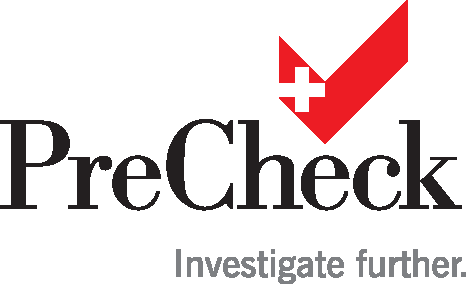 PreCheck, Inc.
2500 E T C Jester Blvd
Suite 600
Houston, TX 77008
800-999-9861
www.precheck.com
info@precheck.com
PreCheck is a leading provider of employment background and drug screening solutions, exclusively serving the healthcare industry since 1993. PreCheck's industry knowledge offers healthcare employers an incomparable level of service.  PreCheck's comprehensive reports, ATS integrations, and compliance and adverse action services help employers make accurate hiring decisions while meeting healthcare screening standards. Each of our solutions was designed specifically for healthcare and we are passionate about improving patient care. Based in Texas
and New Mexico, PreCheck was recognized as a 2013 Inc. 5000 company and has achieved Background Screening Credentialing Council Accreditation by the National Association of Professional Background Screeners.


Private Eyes, Inc.
Tim Menghini
925-927-3333
Tim@privateeyesinc.com
Since 1999, the staff at Private Eyes, Inc. (PEI) has been dedicated to making a safe workplace possible by providing the most comprehensive Background Checks in the industry.  Our main focus is providing employment security solutions for businesses seeking to reduce their liability risk in their hiring procedures. Our allegiance to quality speaks of our commitment to excellence. From our expedited turnaround time for first choice hires, to managing and maintaining background checks with our user friendly technology, PEI gives a well-rounded view of prospective candidates.
With more than 50 years combined experience in the security industry, our staff knows how to perform thorough and thoughtful background checks and employment investigations with sensitivity and discretion. Today, more than 500 organizations of all sizes in healthcare, transportation, retail, food and beverage, and other industries count on us to give them the information they need so they hire the right people. Our commitment to your security and confidentiality will ensure you make informed hiring decisions that will help your company grow and keep your employees and customers happy and successful.

Pacific Screening, Inc.
P.O. Box 25582
Portland, OR 97298
800.707.1941
503.297.1904 F
800.427.0914 F
Palmetto Verification Solutions LLC
1125 Poplar View Lane S. Ste. 1
Collierville, TN 38017
Phone: 901.854.2604
Fax: 901.853.7387
Paper Trail Information Services Inc
PO BOX 4715
Lafayette, IN, 47905
Telephone Number: 765-491-6218
Fax Number: 866-575-9359
Paramount Investigative Services
P.O. Box 2347
Pasadena, CA 91102
Phone: 877-456-7726
Fax: 877-789-7272
Parakletos Worldwide Intelligence Network
48 Ramgarh Colony Opp. Kirti Nagar
New Delhi
Delhi, India 110015
Telephone Number: +91-98992394184
Fax Number: +91-11-25105732
Parkin Security Consultants, Inc.
7258 Bark Lane
San Jose, CA 95129
Ph: (408) 255-4564
Toll Free: (888) 931-9900
Pathfinder Investigations, Inc.
P.O. Box 2142
Maryland Heights, MO 63043
Phone: 314.805.0331
Fax: 314.205.1342
Payrolling.Com
4626 Albuquerque St.
San Diego, CA 92109
Ph: (858) 270-8555
Toll Free: (800) 691-3075
Fax: (877) 277-9675
PDQ Legal Services, Inc.
7720 E. Evans Road – Suite 107
Scottsdale, AZ 85260
480-556-6660
Peachy Rose Background Checks, LLC
PO Box 152486, Cape Coral, FL. 33915
P: 1-888-573-1876
F: 1-888-573-5951
Pelican Group (PGI)
North America – Fort Lauderdale, Florida, USA
Telephone: 1-800-542-4024
Telephone:(954) 564-9499
Fax: (954) 564-0149
Fax: (954) 206-0350
Lic. A-94-00273
South America – Sao Paulo, Brazil
Brazil
Av. Maracanã, 87
São Cristovão
Rio De Janeiro
CEP: 20.271-110
Brazil
Tel +55-21-3958-0115
Pennell & Associates Investigations
315 West 3rd Avenue
Corsicana, TX 75110
Ph: (903) 872-9062
Toll Free: (800) 881-9062
Fax: (903) 874-0544
PeopleCheck Pty Ltd
PO Box 390, Newcastle, NSW Australia 2300
T. (+612) 4926 5715
F. (+612) 4927 1109
People Checkers
3578 Hartsel Dr# 424
Colorado Springs, CO 80920-2103
Voice: 800-607-4280 or 719-314-2888
Fax: 720-306-3771
PeopleFind.com
6230 Wilshire Blvd., PMB# 46
Los Angeles, CA 90048
PeopleMatters
1360 Truxtun Avenue
Second Floor
North Charleston, SC 29405-2045
877.230.4088
People Mutual, Inc.
300 South Main Street
Deforest, Wisconsin 53532
Phone: 608-846-4040
Fax: 608-846-9614
PeopleSearch.com
PO Box 370156,
West Hartford, CT 06137
People Trail LLC
869 East 4500 South
Suite 235
Salt Lake City, UT 84107
Telephone: 801-747-0294
FAX: 801-747-0296
Donna M. Perez
805 3rd Street
West Palm Bch, Fl. 33401
v-561-635-1986 f-561-835-8249
Personal Verification Ltd
3 Sackville Street, Grey Lynn
Auckland, New Zealand1021
Telephone: +64 9 3599050
Fax Number: +64 9 3599057
Personnel Data Research
211 N. Brazos Street, Suite 11
Whitney, Texas 76692
866-243-5054
Personnel Profiles Employment Screening, Inc.
P.O. Box 7495
Mesa, AZ 85316
Ph: (877) 225-2591
Fax: (480) 807-5391
Personnel Research Services
4901 West 77th Street Suite 135
Minneapolis, MN 55435
Phone: 952-941-9040
Fax: 952-941-9041
The Personnel Risk Management Group Pty Ltd
Melbourne Head Office 704A Mt Alexander Road,
Moonee Ponds, 3039 Vic,
Australia Phone: +61 (0) 3 9370 8294
Fax: +61 (0) 3 9370 5261
PERSONNEL Screening Advisors Corp.
Jose A. Melendez
711 Baldorioty de Castro Ste. 202
Hato Ray, PR 00918
Phone: 787.753.5374
Fax: 787.763.9326
Personnel Screening Services (PSS)
2281 West 205th Street, Suite 106
Torrance, CA 90501
Toll Free: (877) 385-3200
Fax: (877) 385-3300
PES, Inc.
Pre-Employment Screening, Inc.
9700 Mackenzie Road, Suite 222
St. Louis, MI 63123-5477
Toll Free: (800) 298-8344
Fax: (314) 638-3999
Ph: (314) 638-3600
PETER LEVINE ASSOCIATES, INC.
Professional Reference Checking
P.O. Box 2552, Framingham, MA 01703-2552
(508) 370-4233 (800) 370-1943
Fax: (508) 370-4266
Peter Smith
33 Imperial Square
Cheltenham
GL50 1QZ
England, UK Telephone: Outside UK (44) 7970 250 883
inside UK: 07970 250 883
PFC Information Services Inc.
6114 La Salle Avenue, #638
Oakland, CA 94611
Ph: (510) 653-5061
Fax: (510) 653-0842
Phenix Group, Inc.
PO 80009
Seattle, WA 98108
phone: (800) 245-5951
fax: (206) 762-5071
Phoenix Research Inc.
PO Box 589
Mt. Orab, Ohio
Country: USA 45154-0589
Telephone Number: 800-260-1092
Fax Number: 800-260-3997
The Phillips Agency, Inc.
P.O. Box 1123 Toccoa, GA 30577
Phone – 800.722.2719
FAX – 877.886.5510
Picore & Associates Inc.
4570 Van Nuys Blvd. Ste. 348
Sherman Oaks, CA 91403
Phone: 818.990.4476
Pinkerton Services Group
13950 Ballantyne Corporate Place, Suite 300
Charlotte, NC 28277-2712
800-528-5745
Plus One Solutions, Inc.
11301 Corporate Blvd., Suite 215
Orlando, FL 32817
407-505-4745 (direct)
407-359-6929 (fax)
POLAND, WK Personal Risk Managers
ul.Modrzejowska 20
41-200 Sosnowiec
tel. +48 (032) 785 00 51
fax. +48 (032) 720 26 74
UK fax. 0207 900 68 05
Powerchex Limited
Tower Bridge Business Centre, 46-48 East Smithfield
London, United Kingdom
E1W1AW
Phone: 0870 710 3000
Fax: 0870 710 3000
PRRN – The Public Record Retriever Network
PO Box 27869
Tempe, AZ 85285
800-929-3811
Fax: 800-929-3810
Pre-Check Company
P.O. Box 771264
Lakewood, OH 44107-4109
Toll Free: (800) 268-2435
Ph: (216) 226-7700
Fax: (216) 226-0777
PreciseHire
6841 Virginia Parkway#177
Mckinney, TX 75071
Tela : 866.773.5486
Fax : 888.202.7715
Pre-Employment Screening Service
A Division of Beltrante & Associates
P.O. Box 70666
Chevy Chase, MD 20813
Toll Free: (800) 423-0202
Fax: (703) 780-1551
Pre-Employment Solutions Inc.
7 Piedmont Center Ste. 300
Atlanta, GA 30305
Phone: 404.364.1829
Fax: 404.816.0032
PreHire Screening Services LLC
4273 Will Rogers Parkway
Oklahoma City, OK 73108
Phone: 405.945.0440
Fax: 405.945.0148
Premier Employment Screening Services
123 N College Ave. Suite 204
Fort Collins, CO 80524
888-447-3595
Premier Information Center
301 E. Virginia Ave 2nd Floor
Phoenix, Arizona 85004-1215
301 E. Virginia Ave 2nd Floor
Toll Free: (800) 576-2990
Fax: (602) 258-0716
Premier InfoSource
360-23 West Schick Rd. #178
Bloomingdale, IL 60108
1-800-557-2220
PreScreen America Inc.
505 W. Abram Street, 2nd Floor
Arlington, Texas 76010
Phone 817-861-6666
Fax 817-459-2665
PreScreen Solutions Inc.
710 Rimpau Avenue, Suite 205
Corona, CA 92879
Phone: 951.738.0057
Fax: 951.738.0221
Presenting Solutions, Inc.
55 Santa Clara Ave.
Oakland CA 94610 ne
Toll Free: 800 547 7554 AX: FAX
FAX: 510 763 7599
Pretiem
805 Executive Center Drive West Suite 300
St. Petersburg, FL 33702
1-800-929-0654
Prime Information Center, Inc.
P. O. Box 840043
Houston, Texas 77284
(281) 859-9220
(281) 859-3811 (fax)
Priority Backgrounds
PO Box 1589
Fuquay-Varia, NC 27526
Phone: 919-557-3247
Fax: 919-557-3248
Private Eyes Inc.
190 N. Wiget Lane Ste. 220
Walnut Creek , CA 94598
Phone: 925.927.3333
Fax: 925.927.3330
P.R.L. Investigations
Phone: 631-676-2966
Fax: 631-676-2967
P.O. Box 463
Centereach, New York, 11720
Probe Detective Agency
#32, Thambiah Road Extension, West Mambalam, Chennai 600 033, India.
91 044 435 12772
91 044 52113506
Procius Limited
PO Box 7000
Basingstoke
RG24 4FJ
Tel: 0870 744 7280 or +44 1256 487 880 outside the UK
Fax: 0870 744 7290 or +44 1256 362 985 outside the UK
Professional Background Searches
Sheri Mayor
P.O. Box 551707
Davie, Fl 33355
(954) 394-8680
Professional eAccess Network, Inc.
5217 Marina Pacifica Drive South
Long Beach, CA 90803
(562) 431-6919
Professional Research Services, Inc.
7151 Metro Blvd., Suite 210
Minneapolis, MN 55439
800-886-4777
Professional Security Bureau ltd.
National Screening Services
2906 William Penn Highway
Easton, PA 18045
800-424-1116
610-258-6907 (fax)
Profiles International, Inc.
5205 Lake Shore Drive
Waco, TX 76710
(254) 751-1644
Property Owners' Exchange
6630 Baltimore National Pike, Suite 208
Baltimore, MD 21228
Ph: (410) 719-0100
Toll Free: (800) 869-3200
Toll Free Fax: (800) 869-7675
Protective Solutions & Investigations
1860 Woodland Ave
Santa Clara, CA 95050
Phone – 408/243-7838
Fax – 831/636-9784
Proudfoot Reports
1300 Walt Whitman Road
Melville, NY 11747
800-289-2120
Proverify LLC
23640 Magic Mountain Parkway, Suite 406
Valencia, CA 91355-2179
Ph: (661) 799-7445
Fax: (661) 290-2920
PSI
Partnership Staffing, Screening, & Search
Executive Search Group and Screening
2211 Dickens Road – Suite 300
Richmond, VA 23230
office (804) 330-3088
mobile (804) 314-0345
PT Research, Inc.
83 Hanover Street Suite 8
Manchester, New Hampshire 03101
Phone: 866-737-2714
Fax: 603-621-0754
Public Data Works Inc.
203 S. Stratford Road Ste. I
Winston-Salem, NC 27103
Phone: 336.725.4456
Fax: 336.725.4458