Just What We Need: Another Article about the Future of Drug Testing
Bill Current, Founder and Managing Partner for the Current Consulting Group 
In 1999, SAPAA asked me to make a presentation at their annual conference in Long Beach, California about drug testing in the "new millennium." It was the year after I founded the Current Consulting Group (CCG), so my company was still new and the last thing I needed was to offend everyone in the industry by making wild predictions that no one liked. When I shared this concern with my good friend Mac Allen, then of National Safety Alliance, he suggested I conduct a survey and then present the results as my presentation. He said that way no one could argue with me because I would be presenting their opinions rather than my own.
So that's what I did. My presentation was scheduled for 4 p.m. as the last presentation on the last day of the conference. What's more, SAPAA scheduled a board of directors meeting at the same time. But the room was packed, and my presentation was a great success. Later this year, we will release the results of the 23rd annual Current Consulting Group Drug Testing Industry Survey.
A Look Back on 2020
Over the years I have wandered from the safety of CCG's annual survey findings to share my personal opinions on many industry-related topics including the future of the industry. For this article I have decided to do so again. However, first, let me share some results from CCG's 2020 surveys.
Interest in oral fluid testing increased in 2020

. CCG conducted a mid-year survey and then an end-of-the-year survey of providers and employers. From the mid-year survey of providers, 13% said they had clients "switch to or add oral fluid testing." In the end-of-the-year survey, the percentage increased to 15%. These percentages are significant on their own, but even more so when you consider that most experts believed, prior to the pandemic, that oral fluid represented about 8% of the workplace market share. It is obviously higher now. Also, the increase from 13% to 15% is significant in that it shows a sustainable trend between the first half of 2020 when many employers were struggling to get urine collections performed and the second half of the year after things in the industry had settled down somewhat.

Telehealth collections came on the scene and caught on

. In the mid-year survey, 17.1% of providers indicated that they had clients inquire about telehealth collections (sometimes referred to as virtual drug testing or remote video-observed collections). By the end of the year, the percentage had dropped to 13.9%. This would seem to indicate that interest was waning, but I see it differently. If we had asked this question of providers on January 1, 2020, the percentage indicating client interest in telehealth collections would likely have been less than 1%, so to have continued to hover in the double digits says that telehealth collections may have a future in workplace drug testing.

COVID testing offered by TPAs became a thing

. By the middle of 2020, 35% of drug testing providers said they were offering COVID testing services and 25% said they were planning to do so. By the end of the year, 35% were still providing COVID testing but the percentage who said they were considering it had dropped to 16%. Those who indicated they had no plans to offer COVID testing increased from 38% in the mid-year survey to 49% at the end of the year. From this we can predict that a relatively few forward-thinkers will have the COVID testing market to themselves.

Overall drug testing volumes rebounded by the end of the year

. We asked providers to indicate, by percentage, how much drug testing sales had dropped since the start of the pandemic. By the end of the year, only 8% said volume was down 61% or more compared to 24.3% in the mid-year survey. Another 17% said it had dropped between 41% and 60% compared to 35% in the mid-year survey. And 28% said it had dropped between 21% and 40% compared to 25.4% in the mid-year survey. By the end of the year, 11% of providers indicated that drug testing sales had actually increased in 2020 compared to 2019.
Predictions
Current Consulting Group is preparing to launch its annual employer survey with the industry survey scheduled to follow it this summer. Based on our 2020 survey results, I'm prepared to make the following predictions:
Oral fluid testing will retain its newly gained market share and possibly see another increase in 2021. The Substance Abuse and Mental Health Services Administration (SAMHSA) continues to work its way through the implementation period for its Oral Fluid Mandatory Guidelines (originally issued October 25, 2019). As that process completes itself, interest in oral fluid testing will likely increase. If the Department of Transportation (DOT) announces its long-awaited oral fluid testing guidelines this year, the final barrier will have been removed and SAMHSA's prediction that 25-30% of all federal and DOT-mandated drug tests will shift to oral fluid will likely become a reality.
Also, the ongoing effort to legalize marijuana will move more and more employers to oral fluid testing because it is the only federally endorsed drug testing method that detects recent marijuana use. Other testing methods may make the same claim, but it may be decades before the government endorses those methods, if ever. Lab-based oral fluid testing is the only recent-use detection method that offers legally defensible standards issued by the federal government.
Specimen collections will continue to be a challenge for many employers, especially those operating 24-hour work shifts or maintaining remote worksites. Also, the concerns some people expressed in 2020 about visiting off-site collection sites where sick people gather for COVID testing, will not go away in 2021 and, perhaps, beyond, even with the availability of vaccines.
I predict that specimen collections will only get more difficult. Why? 1. According to several sources, more pandemics are coming. 2. People will become even more leery about visiting places where sick people typically gather. 3. Remote workplaces will demand a different collection method that facilitates quality collections at reasonable pricing (many employers' 2021 budgets have been negatively impacted by COVID).
This will open doors of opportunity for providers that offer on-site and mobile collection services, oral fluid testing (which feature donor-driven collection procedures), and telehealth collections where the collector serves the role of an observer or reviewer of the collection process and the donor serves the role of a self-collector. 
My Most Important Prediction
First and foremost, I predict that drug testing is still here to stay. There have always been challenges to our existence as an industry, but drug testing is far from the brink of extinction. Following are a few false "prophesies" floating around the industry that you should beware of:
Pre-employment testing is doomed

. False! In fact, nothing could be further from the truth. The significant increase in marijuana use that coincides with the legalization of pot in many states coupled with the dramatic increase in substance abuse overall since the start of the COVID-19 pandemic should put employers on high alert. Pre-employment drug testing has never been more important than it is in 2021 as literally millions of Americans seek jobs after spending months self-medicating their way through the stresses and strains caused by the pandemic.

Employers should give in to the legalization of marijuana and accept the fact that marijuana users can be safe employees.

No to first part and maybe to the second part, but is it worth the risk? The legalization of marijuana has not changed the physiological effect that marijuana has on the user. Employees at work under the influence of drugs, with pot being the number one illicit substance of abuse, are still more likely to be involved in a workplace accident, file a workers' compensation claim or cause property damage than their non-pot smoking coworkers. Respondeat superior and negligent hiring lawsuits will be on the rise for employers who fail to take seriously marijuana use among their employees.

Marijuana is the only drug employers should be concerned about.

That one is just downright silly. Drug testing for marijuana only is an invitation to trouble. It will be months before SAMHSA's annual drug abuse survey results are available, but we already know that opioid and amphetamine usage sky-rocketed in 2020. DISA, a global leader in drug testing services, reported that opioid positive drug test results from random testing increased 273.9% between 2019 and 2020.

Further, they reported that amphetamine positives from random testing increased 215.7% during the same period. The trend line for both drugs' positivity rates shows no signs of reversing.
Conclusion
A lot has happened since the World Health Organization (WHO) declared the novel coronavirus (COVID-19) outbreak a global pandemic on March 11, 2020. The United States went into lock-down mode from coast to coast and now many states are lifting those restrictions. Most businesses were deemed non-essential and had to close their doors to customers and employees and now many businesses have the green light from local governments to reopen and rebuild. Unemployment skyrocketed and now it is below 7% again. 
Clearly, 2020 was not a normal year. The pandemic affected the drug testing industry significantly and while we may not be able to predict the future with certainty, we are likely never going entirely back to the way it was.
© 2010-2021 The Current Consulting Group, LLC – No portion of this article may be reproduced, retransmitted, posted on a website, or used in any manner without the written consent of the Current Consulting Group, LLC. When permission is granted to reproduce this article in any way, full attribution to the author and copyright holder are required.
About the Author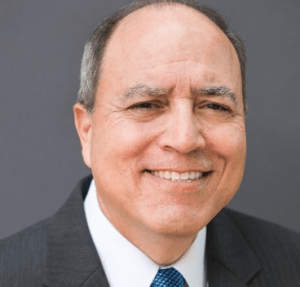 Bill Current, Founder and Managing Partner for the Current Consulting Group 
Bill Current is the author of "Why Drug Testing: Updated and Expanded for 2020 as well as 9 other books on substance-related issues. He founded the Current Consulting Group in 1998 and it has become the number one recognized brand name in compliance, business development, and operations consulting in the drug testing industry. Bill is a frequent speaker at webinars and conference around the country. He created Current Compliance, the most comprehensive on-line subscription database on all state laws related to workplace drug testing, including marijuana and workers' compensation laws. He is the former Executive Director of the American Council for Drug Education, Director of the Institute for a Drug-Free Workplace at the U.S. Chamber of Commerce, and Vice President of Consulting at Employee Information Services. With more than 30 years of experience, Mr. Current is widely considered one of the leading experts on drug testing and the drug testing industry. 
Bill can be contacted at 215.240.8204 Main Office or info@currentconsultinggroup.com  www.currentconsultinggroup.com