Grab a latte, pull up a chair, and join us for a great interview with Jenny Reid, CEO, iFacts.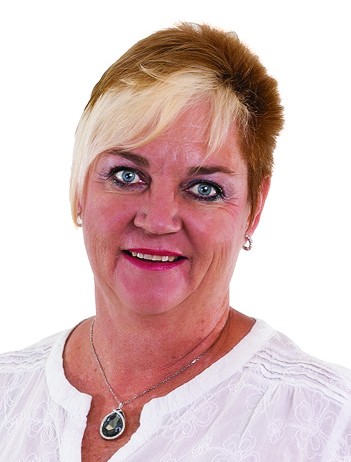 Jenny shared with me that she has been in the security industry since 1995 when she joined a security company, which specialized in investigations as a corporate personal assistant. Since she worked in the investigations environment on a daily basis, she was exposed to many cases of corporate fraud as a direct result of organizations not screening employees before recruiting them. After sometime, her company researched the idea of starting a division that would specialize in pre-employment and employee screening.
Since she had spent many years at the organization and had worked her way up the ranks, she was given the opportunity to become joint Managing Director of the new venture. Then in 2009, she made the decision to buy out the iFacts brand and specialize in screening services. She took the idea one step further, and today iFacts offers a comprehensive bouquet of services to ensure that employees are safe, secure, and honest.
She added, "Working in this industry has provided me the opportunity to make a real, tangible, and measurable difference to the success of many organizations. I believe that we have significant role to play in combatting fraud and corruption, not just in South Africa, but around the world." She went on to say, "At iFacts, we are constantly looking for the most innovative ways to ensure companies maintain true value in their organization and enhance it."
With a smile on her face and a sense of pride, she shared she had the opportunity to serve as the first female President at the Security Association of South Africa, a first for the association in more than 40 years of its existence. She also noted that she has had the privilege of speaking at a number of local and international conferences on the significance of screening, and also had the rewarding experience of being able to mentor young women entering the industry. She is particularly proud of her mentoring efforts with young women.
Turning the dialogue to her company, Jenny shared that the company's mission is to be a sustainable, well renowned, reliable & growing business with an intuitive online platform designed to minimize people risk in the workplace through a happy and motivated team. She shared one of the most exciting developments at iFacts is their development of a franchise model. Jenny said, "We intend to use this model to expand our group, not only locally but throughout Africa as well. So far we have already signed on franchisees in Nigeria, Kenya, and Malawi. The model is a simple selling model, whereby the licensee is able to on-sell the entire product range to potential clients in the market space. Turnaround times are exceptional, with most reports being available within 48 hours of the request having been processed."
The iFacts range of services is immediately available to any employer locally or in the international market. iFacts offers a range of services that extend into every aspect of proactive and reactive screening, which a company requires for optimum employee performance, loyalty, and integrity. From people risk, ethics, and integrity to safety, security and employee wellness, their goal is for clients to achieve optimum performance and an excellent return on their human resources investment. Jenny added, "iFacts is growing and our focus is to make the service affordable, easy to use, and offer great turnaround times. Our goal is to ensure executives and employees are secure in their environment and companies have honest, ethical, loyal, and productive employees."
Jenny offered a great answer to my favorite question about looking into the 'crystal ball:' "We hope to see a far more proactive approach to employee screening in the future. For example, I believe that employers need to stop relying so heavily on criminal record checks. Only a limited number of industries are obliged to make use of these checks. In South Africa, for example, this would include the security industry, but at the same time only 20% of crimes are reported to the South African Police Services. We therefore believe that a more effective method to screening is to measure employee intent."
iFacts offers a full range of Integrity & Behavioral Assessments to organizations that wish to identify counterproductive employee behavioral challenges before they arise, as well as assess candidate suitability for a particular position within the organization. "We offer the widest range of psychometric and integrity tests through our partner INTEG International as well as the PDA Behavioural Assessment, which matches the behavioral and competency requirements of a specific job to a specific candidate's behavioral and competency profile," said Jenny.
Jenny shared some of the recent books she has read, including: How Long will South Africa Survive by R W Johnson, Give & Take by Adam Grant, and The Positive Dog by Jon Gordon. She also shared that the person she would most like to meet is Bill Clinton. Finally, she shared her favorite quote, "Life is an adventure to be lived, not a problem to be solved." – Peter F. Drucker
Thanks to Jenny for an interesting and informative interview.
Jenny can be reached at jenny@ifacts.co.za or at +2711 453 1627/1587