Jamey Waters, President, Georgia Public Records Solutions
Grab a latte and pull up a chair and join us for a great interview with Jamey Waters, President, Georgia Public Records Solutions.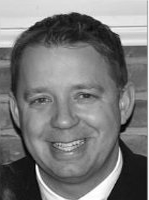 Prior to coming into the background screening industry Jamey worked in Immigration, fraud investigation, armored car investigation, and corporate security. A former colleague with his parent company approached him about an opportunity in background screening in the Georgia court system. Jamey is a native Georgian and understands the unique culture of the Georgia court system, which made this opportunity a perfect fit.
Jamey added that Georgia still has many of its original courthouses some of them dating back to the 1800s and 132 Georgia courthouses are listed on the national Register of Historic Places. They are grand and steeped with history. He smiled and noted that a great part of his job is getting to visit these historical courthouses because it is like stepping back in time.
In response to my question about the mission of his company, Jamey stated, "Georgia Public Records Solutions was founded on the premise that consumer reporting agencies should expect more from their wholesale providers. Our mission is to be the unrivaled subject matter experts in court house research in the state."
He went on to share that he is very familiar with many of the challenges that background screening firms historically faced with information quality and search turnaround times. "Georgia has a fragmented court system made up of 159 counties and each do things a little differently. At Georgia Public Records we have local researchers that build relationships with the court employees. Our local researchers have in depth knowledge of how each jurisdiction is set up and operates. Our turnaround time is much faster because we have dedicated employees in these counties that make regularly scheduled visits to each of the courthouse locations. This allows us to not only understand the procedures to follow in each jurisdiction, but also gives us quick access to needed records."
Wanting to know more about Jamey personally, I asked Jamey about any interesting books he had recently read. He said, "I tend to read a lot of John Grisham books. Most recently I've read A Painted House and The Broker. I'm drawn to his writing because I enjoy fiction and his connection with the legal system and the South."
He shared that the person he would most like to meet is Warren Buffet because he is a simple, down to earth person who is long-term minded. Jamey said Buffett believes in a good value, not rushing the process and is patient in his investment strategies. He added that these are philosophies that resonate well with him.
Before closing the interview, I asked him if he would share his favorite quote. Jamey shared that a coach from his football days had a quote that has become one of his favorites: "Life by the yard is hard; Life by the inch is a cinch." He added, "Worthwhile goals and projects take time. If you focus on accomplishing things one step at a time, before you know it you have achieved what you set out to do. It reminds me to take the time to slow down and do things the right way. It is an important philosophy I am teaching to my children."
Thanks to Jamey for an insightful and interesting interview. He can be reached at 866-216-3168 ext. 101 or online at jamey@publicrecordsga.com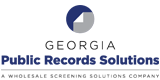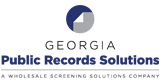 Visit Site: http://preemploymentdirectory.com/pubs/the-background-buzz/2015-11/index.php
Copyright © Workplace Violence 911