Resource Listings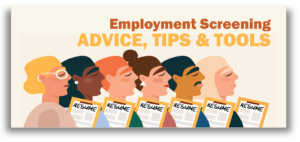 What Every Job Seeker Should Know About Background Checks
When you're searching for a job you already have enough on your mind. Between trying to find a way to leave your current job gracefully and going through the long interview process with different companies, the last thing you need to do is lose any sleep over employment background checks.
The typical pre-employment background check has become so expected that most people don't give them a second thought. You may not be new to employment background checking, but there are still some important things to know.

What Every Job Seeker Should Know About Social Media Background Checks
Are you looking for a new job? In this internet age, social media background checks have become a vital part of the screening process by employers. Accordingly, it is important that you understand how employers use these checks to ensure your social media posts improve instead of undermining your chances of getting hired.
The following are some of the most essential items job seekers should know about social media checks.




Cornbread Hustle is a staffing agency for second chances. We focus on helping people returning from incarceration and those in recovery find meaningful work. We provide jobs for men and women with any and all criminal backgrounds, and all criminal charges/convictions. All of our positions are temp-to-hire with a guaranteed offer of permanent, full-time work within 90 days after meeting obligations. Cornbread Hustle partners with employers to create second-chance hiring opportunities. Learn more at cornbreadhustle.com.
Cornbread Hustle
17766 Preston Road, #215
Dallas, TX 75252
Phone: 469-294-8799
Email: info@cornbreadhustle.com
Website: cornbreadhustle.com
Jobs board: cornbreadhustle.com/jobs


Honest Jobs has built the nation's largest fair chance employment marketplace. We are dedicated to helping people with criminal records find employment fast.
We know the challenges first-hand: The majority of our employees, including our Founder & CEO, have felony convictions and have struggled to find fair employment opportunities since serving their sentences. Honest Jobs is partnered with nearly 1,000 companies across the U.S. that actually hire fair chance candidates. Men and women coming home from incarceration anywhere in the United States find jobs through us 8x faster than other leading job boards.
To get started create a free Job Seeker profile at HonestJobs.co Use our website to search for jobs in your area. Our system will analyze thousands of jobs and show you the ones that are the most compatible with your specific criminal background.
For more information and to see 'Frequently Asked Questions' visit: https://www.honestjobs.co/job-seekers
Less Rejection. More Results!
Cherie Oertel
Recruiting
Honest Jobs
Phone: 424-566-7780
Email: hjfounders@honestjobs.co
Website: honestjobs.co




Restoration of Rights Project

50-State Comparison:
Expungement, Sealing & Other Record Relief
Contents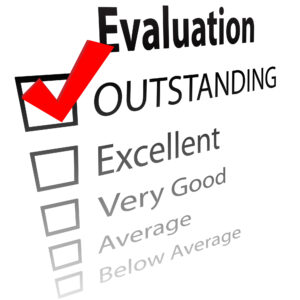 An evaluation for job performance or a grade report card with a 3D checkmark in the OUTSTANDING box.
The Reintegration Report Card Grading the States on Laws Restoring Rights and Opportunities After Arrest or Conviction
This Report Card supplements our recently published 50-state report, "The Many Roads to Reintegration," a survey of U.S. laws aimed at restoring rights and opportunities after arrest or conviction. That report includes topical essays covering voting and firearms rights, an array of record relief remedies, and consideration of criminal records in employment and occupational licensing. The "Many Roads" report assigned to each state, D.C., and the federal system a grade for nine different types of restoration laws.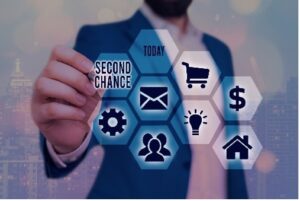 Checkr's Expungement Service
At Checkr, we believe a criminal sentence should never be a life sentence for unemployment. We believe human potential should not be limited by the past, and we work to expand people's opportunities.
To promote our mission of fair-chance hiring, we built an affordable end-to-end expungement process for candidates, which leads them from qualification to completion.
We currently support expungements in California. If you have a charge in California, that you think qualifies, start our process.





This interactive map helps to identify and connect you with community-based organizations supporting people who are justice-impacted through job readiness programming, re-entry services, and skills training. We hope this map will facilitate partnerships between employers and workforce organizations that open doors to new talent pools and connect people who are justice-impacted with meaningful career opportunities. This map currently includes over 600 organizations across 45 of the top job markets in the United States. The Second Chance Business Coalition is actively researching additional community organizations and adding new markets to the map.


Biden Exec Order Federal Pardon

Presidential Proclamation on Marijuana PossessionOn October 6, 2022, President Biden issued a presidential proclamation that pardons federal convictions for simple marijuana possession offenses. The proclamation applies only to federal convictions, including D.C. Code offenses, and does not apply to convictions under state or local law.  
Read the President's statement 
Read the Department's statement

Become an educated and empowered job seeker with insightful advice from leading experts about the background screening process. Check out the articles written for Job Seekers.