Find a Background Screening Company: OKLAHOMA


< Back to U.S. Map

Finding a background screening firm is only half of the battle. Selecting the right background screening company to meet your unique business requirements is the other part of the decision that challenges employers. To help you with conducting your due diligence we have developed a comprehensive guide that will help you identify the critical components you should consider in selecting a background screening firm. If you need additional assistance one of our expert background screening consultants will be happy to help you with the selection process.
| | |
| --- | --- |
| | the Comprehensive Guide for Selecting a Background Screening Firm |


Shield Screen
Ji Kim
Director of Business Development
6810 E. 121st St. South,
Bixby, OK 74008
Phone 800-260-3738
Fax 800-737-5184
www.shieldscreening.com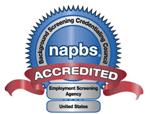 Shield Screen, LLC. is an accredited national background screening company that specializes in quick, accurate criminal and verification services. Shield's goal is to takes a hands-on approach in crafting customized solutions that provide you with the information you need to on-board and maintain solid, well qualified employees, in a cost effective manner.

We have combined our technology, service and processes with our products to improve compliance, turnaround times, and more!

Accufax Division of Southvest, Inc.
P.O. Box 35563
Tulsa, OK 74153-0563
Ph: (800) 256-8898
Ph: (918) 627-2226
American Background Checks
4870 South Lewis, Suite 211
Tulsa, OK 74105
800-975-9876
AmericanChecked Inc. Background Screening Solutions
4870 S. Lewis Avenue, Suite 120
Tulsa, OK 74105
Phone: 800-975-9876
Fax: 918-742-7494
Boone, Smith, Davis, Hurst & Dickman
500 Oneok Plaza
100 W. 5th St.
Tulsa, OK 74103-4240
Phone: (918) 587-0000
Fax: (918) 599-9317
CRAzoom
8177 S. Harvard Ave
Tulsa, OK 74137
United States
Phone: 918-477-9150
Fax: 775-257-3725
DAC Services
4500 S. 129th East Avenue, Ste 200
Tulsa, OK 74134
Toll-Free: 800-331-9175
Driver iQ
4500 S. 129th East Ave.
Suite 127
Tulsa, OK 74134
Phone: 1.800.848.3397 Option 2
The Guide
4500 S. 129th East Avenue, Ste 200
Tulsa, OK 74134
1-800-247-8713
Gunter Investigative Agency, Inc.
4505 NW 36th
Oklahoma City, OK 73122
Indepth Profiles, Inc.
4528 S Sheridan Rd., # 114
Tulsa, OK 74145
Phone: (918) 610-0192
Information Searches, INC.
11809 S. 104th E. Avenue
Bixby, OK 74008
Phone: 918 369-8126
Fax: 918 369-8127
InSight Screening Services, LLC
203 South Rock Island Avenue
El Reno, OK 73036
Phone: (405) 295-9005
National Occupational Health Services
6732 East 41st Street
Tulsa, OK 74145
Toll-Free: 800-600-6647
PreHire Screening and Verified Tenant
201 Sovereign Row
Oklahoma City, OK 73108
Toll-Free: (866) 405-4473
Phone: (405) 945-0440
Fax: (405) 945-0148
SelectForce
200 N.W. 66th #972
Oklahoma City, OK 73116
Phone: 405.842.2088
Fax: 405.842.8070
Trak-1 Technology
2705 E. 21 st Street
Tulsa, OK 74114
Phone: 800-600-8999
USIS
4500 S 129th E Ave Ste 200
Tulsa, OK 74134-5885
Phone: 800-634-9942
Fax: 918-664-4366
(USMA) United States Mutual Association
4500 S. 129th E. Ave., Ste. 200
Tulsa, OK 74134
800-270-2807