Find a Background Screening Company: NEW YORK


< Back to U.S. Map

Finding a background screening firm is only half of the battle. Selecting the right background screening company to meet your unique business requirements is the other part of the decision that challenges employers. To help you with conducting your due diligence we have developed a comprehensive guide that will help you identify the critical components you should consider in selecting a background screening firm. If you need additional assistance one of our expert background screening consultants will be happy to help you with the selection process.
| | |
| --- | --- |
| | the Comprehensive Guide for Selecting a Background Screening Firm |


Lara Bilello
Nationwide Screening Services
SVP Sales and Operations
631-617-6674
www.nsshire.com
Whether you are hiring your first employee or your 4000th, you want to feel confident about a new member of your team. Nationwide Screening Services ensures that employers are working with someone they know and can trust. Our team of professional researchers and investigators are backed by the latest technology – including the industry's most powerful database and research tools. With our services, you can automate (and accelerate) your vetting process. Choosing the right hire is your job. Protecting you from the wrong one is ours.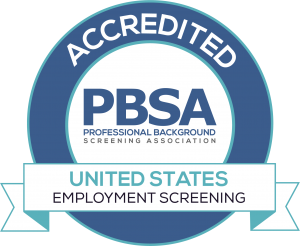 AccuFacts Pre-Employment
6 Greene Street
New York, NY 10013
800-955-5411
Accurate Information Systems, Inc.
755 Waverly Avenue, Suite 205
Holtsville, NY 11742
800-295-710
Alliance Worldwide Investigative Group, Inc.
4 Executive Park Drive
Clifton Park, New York 12065
Phone: (518) 514-2944 / (518) 514-AWIG
Toll-Free: (800) 579-2911
Facsimile: (518) 514-2947
Background Information Group, LLC
6 w. Main Street
Fredonia, NY 14063
888-268-7316
Big Apple Research
41 Decker Street
Copiague, NY 11726
866-295-1449
Bishops Services Inc.
One State Street Plaza, 24th Floor
New York, NY 10004
646-829-3110
Business Intelligence Inc.
1100 Franklin Ave. Ste. 300
Garden City, NY 11530
516.747.2260
Business Intelligence Inc.
30 Jericho Executive Plaza
Jericho, NY 11753
Phone: 516-333-9400
Carr Investigations, LLC
P.O Box 1013
Saratoga Springs, NY 12866
Phone: 518 587-4477
Phone: 518 429-9053
Cisive
5000 Corporate Court
Suite 203
Holtsville, NY 11742
Phone: 631-862-9300
Toll-Free: 800-969-2272
COMPLY®Corp.
1940 Deer Park Ave., Suite 306
Deer Park, NY 11729
Phone: From Long Is., NY and New York City: 631-643-0500
From Elsewhere
888-WE COMPLY (888-932-6675)
Fax: 631-643-0807
Commercial Investigations LLC
622 Loudon Road, Suite 201
Latham, NY 12110
Phone: (518) 271-7546
Toll-Free: (800) 284-0906
Confidential Security & Investigations, LLC
197 Toleman Road
Washingtonville, NY10992 USA
Phone: 845 497-1120
Fax: 866 850-7281
Compinstall, Inc.
40 Dickison Rd.
Westtown, NY 10998-2913
Phone: 845-726-4474
Corporate Screening & Investigative Group, LLC
PO BOX 876
Orchard Park, NY 14127
Toll-Free: 866.786.3466
CriminalCourtSearch.com
P.O. Box 324
Moriches, NY 11955
Ph: (516) 353-5400
Fax: (212) 646-1341
Damik Inc.
P.O. Box 140136
Staten Island, NY 10314
718.818.9681
Daniel D. Stevens Inc. (DDS)
7618 17th Avenue
Brooklyn, NY 11214
Toll Free: (800) 647-7999
Ph: (718) 234-0005
Fax: (718) 234-0010
DDS Employee Screening Services
7618 17th Ave., 2nd Floor
Brooklyn, NY 11214
Phone: 718-234-0005
Diligent Data Service
520 Mohawk Terrace
Clifton Park, NY 12065
Toll-Free: (866) 371-2743
Fax: (518) 371-6336
Diligentia Group Inc.
282 Katonah Avenue, #180
Katonah, New York 10536
Phone: +1 914 229-2060
Evolution Consulting, LLC
502 Court Street
Binghamton, NY
Phone: 607-773-2266
Fidelifacts/Metropolitan NY Inc.
42 Broadway – Suite 1548
New York, NY 10004
Phone: 1-212-425-1520
Toll-Free: 1-800-678-0007
First Line Screening, LLC
320 Lake Avenue
Saint James, NY 11780
Phone: +1.888.492.0781
Fax: +1.631.410.1351
Fortress Global Investigations
Empire State Building
350 Fifth Avenue
New York, NY 10118
Phone Toll Free: (800) 493-3678
Gambino Information Services, Inc.
427 Willis Avenue
Williston Park NY 11596
Ph: (516) 482-0300
Fax: (516) 482-0063
Global Consulting & Investigative Services
33 East Merrick Road
Valley Stream, NY 11580
Phone: 516-872-1900
Toll-free 888-643-2030
Fax 516-872-2147
Health Street
20 Beekman Place, Suite 2B
New York, NY 10022
(888) 378-2499
Hilton Global Associates
445 Park Avenue, 9th Floor
New York, NY 10022
Phone: (833) HGA-1234
iCrederity Inc.
234 5th Avenue, Suite 4319
New York, NY 10001
Phone: 866.363.8787
Insite Security Inc.
330 Seventh Avenue, Suite 900
New York, NY 10001
Phone: 212.362.5700
Integrity Work Inc.
Peter J. Canarelli
One Empire Drive
Rensselaer, NY 12144
Phone: 518.431.7623
Fax: 518.431.7611
Integras Intelligence, Inc.
1120 Avenue of the Americas, 4th Floor
New York, New York 10036
Phone: (646) 784-4444
Inter-Probe Corporation
450 Sunrise Highway
Rockville Centre, NY 11570
Ph: (516) 766-2115
Fax: (516) 678-4611
Toll Free: (800) 423-0026
INVESTICORP, INC.
18 EAST SUNRISE HIGHWAY, SUITE 207
FREEPORT, NY 11520
Telephone: 866-881-5100
Fax: 516-900-2720
Legal Intelligence
PO Box 406
Larchmont, NY 10538
Phone: 914-738-1599
Fax: 914-738-1688
McAward-Shaw Associates, Inc.
18 west 27th Street
New York, NY 10001
Phone: 800-989-3463
Fax: 212-683-1324
Metrodata Services, Inc.
298 Main Street Suite 101
Buffalo, NY 14202
585-546-1640 X102
Meyerson Associates, Inc.
200 Park Avenue South, Suite 1205
New York, NY 10003
Ph: (212) 505-8400
Fax: (212) 505-6690
National Credit and Screening Co., LLC
4250 Hempstead Turnpike, # 14
Bethpage, NY 11714
United States
Phone: +1 516-330-1582
National Data Research Inc.
6 West Main Street
Fredonia, NY 14063
877-531-DATA ( 3282 )
Nationwide Screening Services
600 BroadHollow Rd.
Melville NY 11747
(877) 696-5700
P.R.L. Investigations
P.O. Box 463
Centereach, New York, 11720
Phone: 631-676-2966
Fax: 631-676-2967
Proudfoot Reports
1300 Walt Whitman Road
Melville, NY 11747
Toll-Free: 800-289-2120
RJC Investigations
Smithtown Executive Plaza
Suite 204
222 Middle Country Road
Smithtown, NY 11787
Ph: (631) 265-6789
Fax: (631) 265-5418
Scott-Roberts and Associates, LLC A
III 2393 South Congress Ave.
West Palm Beach, FL 33406
Sterling Talent Solutions
1 State Street, 24th Floor
New York, NY 10004
Phone #: 646-435-2263
Summit Security Services Inc.
194 EAB Plaza West Tower
Uniondale, NY 11556
Ph: (516) 240-2400
Fax: (516) 240-2425
SW Security Services
One Penn Plaza Ste. 4000
New York, NY 10019
Synerfax
460 State Street Suite 301
Rochester, NY 14608
Telephone: (800) 245-3013
Fax: (585) 546-1683
T&M Protection Resources, LLC
230 Park Avenue, Suite 440,
New York, NY 10169
212.514.4536
Teledata Communication Inc.
100 Engineers Road, Suite 200
Hauppauge, NY 11788
Ph: (631) 231-6700
TrackAndScreen.com
A division of Best Available Background Checks, Inc.
8805 Route 415
Campbell, NY 14821
Phone 888-845-5219
Fax 607-936-2300
United Intelligence Group, Inc. (UNITEL)
17 Battery Place, Suite 1226
New York, NY 10004-1101
Ph: (212) 889-3000
Fax: (212) 889-3242
U.S. Information Search, Inc.
15 North Mill Street
Nyack, N.Y. 10960
Phone: (800) 596-4327
Fax: (914) 931-1735
U.S. Trackers
A Service of CMS Information Services
P.O. Box 1001
Buffalo, NY 14205
Phone: (716) 812-2587
Fax: (954) 212-8174
Vcheck Global LLC
1345 Avenue of the Americas
Floor 33
New York, NY 10105
Toll-Free: (888) 740-0747
Verified Persons
1372 Broadway
20th Floor
New York, NY 10018
Phone: (212) 278-8000
Fax: (212) 938-1119
Yale Associates, Inc.
1150 Portion Rd., Ste. 1
Holtsville, NY 11742
Phone: 516-732-4400
Vetting Research Services
1 East Main Street
Suite #711
Rochester, NY 14614
Phone: 585-750-5454
The Zellman Group, LLC
99 Seaview Blvd, Suite 314
Port Washington, NY 11050
Phone: 516-625-0006