Find a Background Screening Company: MINNESOTA


< Back to U.S. Map

Finding a background screening firm is only half of the battle. Selecting the right background screening company to meet your unique business requirements is the other part of the decision that challenges employers. To help you with conducting your due diligence we have developed a comprehensive guide that will help you identify the critical components you should consider in selecting a background screening firm. If you need additional assistance one of our expert background screening consultants will be happy to help you with the selection process.
| | |
| --- | --- |
| | the Comprehensive Guide for Selecting a Background Screening Firm |


Orange Tree Employment Screening
7275 Ohms Lane,
Minneapolis, MN, 55439 USA
1-800-886-4777
tennis@otes.com
www.orangetreescreening.com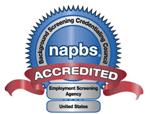 At Orange Tree, we're one of you – Professionals. We've been there, know what's on the line and know the nuance required to hire the right candidate – fast. Even more, from "Hello" to "Hired" we're remarkably easy to work with and have unique HR-friendly tools that eliminate unnecessary steps and even automate the decisioning process. And, of course, we're happy to provide all the care and guidance you need along the way. Smile. It's Orange Tree.

Ceridian
3311 East Old Shakopee Road
Minneapolis, MN 55425-1640
800-729-7655
Commercial Reports, Inc.
5115 Excelsior Blvd.
Suite 102
Minneapolis, MN 55416
Phone: (952) 935-5361
Corporate Combat, Inc.
3325 140th Ave. NW
Andover, MN 55304
Toll-Free: 877-226-6228
Corporate Intelligence Inc.
97 Webster St. P. O. Box 7056
Lewiston, MN 04243
Phone: 207.783.0000
Fax: 207.795.6004
Heartland Investigative Group
900 Rand Tower
527 Marquette Ave.
Minneapolis, MN 55402
Phone: 612-371-9255
Insitgate, Inc.
4455 White Bear Parkway, Suite 600
White Bear Lake, Minnesota 55110-7663
Toll Free: 1-800-259-9865
Fax: 651-389-9147
Mobile Electronic Finger Printing
8609 Lyndale Avenue S
Bloomington, MN 55420
Toll Free: (866) 906-1443
Omni Data Retrieval.com
20890 Kenbridge Court
Lakeville Mn 55044
Toll Free: 877-257-0054
Orange Tree Employment Screening
7301 Ohms Lane – Suite 600
Minneapolis, MN 55439
tel: 800-886-4777
952-941-9040
fax: 800-886-0774
952-941-9041
Personnel Research Services
4901 West 77th Street Suite 135
Minneapolis, MN 55435
Phone: 952-941-9040
Fax: 952-941-9041
Professional Research Services, Inc.
7151 Metro Blvd., Suite 210
Minneapolis, MN 55439
800-886-4777
RHR Information Services Inc.
10505 Wayzata Blvd. Ste. 200
Minnetonka, MN 55305
Phone: 888-389-4023
Searchamerica.com
7001 East Fish Lake Road
Maple Grove, MN 55311
763 – 416 – 1000
Talon Investigation LTD
Scott Hielsberg
P.O. Box 600058
Saint Paul, MN 55106
Voice 651-774-6977
Fax 651-771-1576
The Management Association Inc.
9805 45th Avenue North
Plymouth, MN 55442
763.253.9100
Trusted Employees
7900 W. 78th St. Suite 400,
Edina, MN 55439,
(888) 389-4023
USA Investigative Resources
P.O. Box 1456
International Falls, Minnesota 56649
Verifications, Inc.
6900 Wedgwood Road N, Suite 120
Minneapolis, MN 55109
Toll-Free Phone: (866) 455-0779
Verified Credentials, Inc.
20890 Kenbridge Court
Lakeville, MN 55044
1-952-985-7200
Xcel Energy
414 Nicollet Mall-Security Services
Minneapolis, MN 55402
Phone: 612.330.5593