Find a Background Screening Company: MARYLAND


< Back to U.S. Map

Finding a background screening firm is only half of the battle. Selecting the right background screening company to meet your unique business requirements is the other part of the decision that challenges employers. To help you with conducting your due diligence we have developed a comprehensive guide that will help you identify the critical components you should consider in selecting a background screening firm. If you need additional assistance one of our expert background screening consultants will be happy to help you with the selection process.
| | |
| --- | --- |
| | the Comprehensive Guide for Selecting a Background Screening Firm |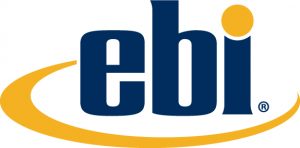 Employment Background Investigations, Inc. (EBI)
P.O. Box 629
Owings Mills, MD 21117
Toll-Free: (800) 324-7700
Ph: (410) 486-0730
Fax: (410) 486-0731
www.ebiinc.com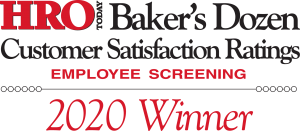 EBI provides modern background screening, drug testing, occupational healthcare, and Electronic Form I-9 solutions for today's talent acquisition needs. As the most awarded screening provider in the industry, EBI is known for its unparalleled customer service and compliant, timely results. Committed to quality and data security, EBI was the first screener to hold both ISO 9001 and 27001 certifications. Whether using EBI as a standalone platform or via one of our many ATS integrations, EBI complements existing recruiting workflows and ensures your candidates have the best experience possible.


Joel H. Hill
CEO
Kemit Group LLC
3261 Old Washington Road
Suite 2020
Waldorf, Maryland 20646
Phone #: 301 453 6500
info@KemitGroup.com
KemitGroup.com
We are Kemit Group. A vendor based trusted network with over 200 years of experience. We provide small business situational awareness consulting, screening, and HR applications integration. We offer customized people development solutions and specialize in virtual screening via our trademarked pending Digital Due Diligence Dossier (4D Employee) process.

We go beyond the resume and ensure the right choice is made throughout a company's lifespan. We ensure sound practices from recruitment to retirement. We help our client navigate the integration of technology solutions into their business model and infrastructure.

We know people, processes, and technology that fit small business requirements.

Advanced Information Research
11403 Cronridge Drive Ste. 232
Owings Mills, MD 21117
Phone: 410.654.5665
AIR Pre-employment Screening Services, Inc
11403 Cronridge Drive, Suite 232
Owings Mills, Maryland 21117
Phone – (800)469-4473
Fax – (800)675-4473
Asset Search Pros
332-140 Village Road
Suite 107
Westminster, MD 21157
Office – 1.800.258.5394
Fax – 207.433.2581
Berean Investigations
10665 Stanhaven Place, Suite 3121
White Plains, MD 20609
Phone: 844-872-3723
Berean Employment Screening
3261 Old Washington Road Ste 2020
Waldorf, MD 20602
Telephone: 301-453-6500
Checkpast
P.O. Box 933
Mount Airy, MD 21771
Employment Background Investigations, Inc. (EBI)
P.O. Box 629
Owings Mills, MD 21117
Toll Free: (800) 324-7700
Ph: (410) 486-0730
Fax: (410) 486-0731
Employment Screening Professionals
PO Box 1121,
Frederick, MD 21702
301-305-3316
Full Disclosure LLC.
Waldorf MD 20603
(877)-214-4717 phone
(877) 214-4707 fax
Global Investigative Services, Inc.
1700 Rockville Pike
Suite 230
Rockville, MD 20852
Ph. 800-589-6595
Fax: 301-589-6055
HedgeCheck LLC.
PO Box 536
Stevensville MD 21666 USA
Telephone: 410.643.1621
Fax: 240.208.0051
Information Search Inc. (ISI)
35 North Montford Avenue
Baltimore, MD 21224
Ph: (410) 563-1344
Toll Free: (800) 714-1344
Fax: (410) 732-6606
Inquiries Inc.
129 N. West Street
Easton, MD 21601
Phone: 866.987.3767
Fax: 866.887.3767
Pinkerton Consulting & Investigations
11019 McCormick Rd. Suite 120
Hunt Valley, MD 21031
(410) 229-5470
(800) 635-1649
Pre-Employment Screening Service
A Division of Beltrante & Associates
P.O. Box 70666
Chevy Chase, MD 20813
Toll Free: (800) 423-0202
Fax: (703) 780-1551
Property Owners' Exchange
6630 Baltimore National Pike, Suite 208
Baltimore, MD 21228
Ph: (410) 719-0100
Toll Free: (800) 869-3200
Toll Free Fax: (800) 869-7675
R3 Score
711 W. 40th St.
Suite 153
Baltimore, MD 21211
T: (443) 863-7234
Randisi & Associates, Inc.
806 Chestnut Glen Garth, Suite 100
Baltimore, MD 21204
Ph: (888) 494-4050
Tax: (410) 296-6131
SentryLink LLC
7500 Greenway Center Drive Ste. 1040
Greenbelt, MD 20770
Phone: 301.486.0862
Fax: 301.486.0865
Thorougbred Racing Protective Bureau (Specialty)
420 Fair Hill Drive, Suite 2
Elkton, MD 21921
Ph: (410) 398-2261
Fax: (410) 398-1499
Ticarta Background Services
P.O. Box 161
Hampstead, MD 21074
Phone: 410-302-9763
Fax: 410-871-9385