Find a Background Screening Company: GEORGIA


< Back to U.S. Map

Finding a background screening firm is only half of the battle. Selecting the right background screening company to meet your unique business requirements is the other part of the decision that challenges employers. To help you with conducting your due diligence we have developed a comprehensive guide that will help you identify the critical components you should consider in selecting a background screening firm. If you need additional assistance one of our expert background screening consultants will be happy to help you with the selection process.
| | |
| --- | --- |
| |   The Comprehensive Guide for Selecting a Background Screening Firm |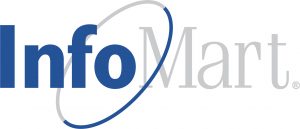 Tammy Cohen
Founder & Chief Visionary Officer
InfoMart
1582 Terrell Mill Rd.
Marietta, GA
USA
770 984 2727
sales@infomart-usa.com
www.infomart-usa.com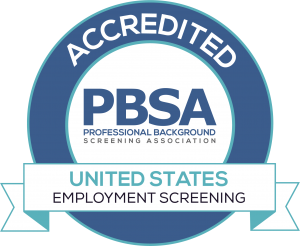 InfoMart, an expert in global background screening, delivers risk mitigation solutions to everyone from startups to the Fortune 500.

Powered by innovative technology, a RESTful API for seamless integration, and customizable solutions, InfoMart streamlines screening and onboarding for employees and vendors, including a biometric identity application and a portal designed for small and midsized businesses. The company is dedicated to customer service, speed, and accuracy.

Get the Whole Story at BackgroundScreening.com. | PBSA-accredited, WBENC-certified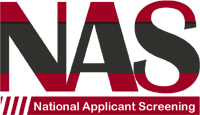 Tommy Huhn
V.P. of Business Development
National Applicant Screening
Phone: 770-339-2880
Fax: 888-811-8826
tommyh@nascreening.com
National Applicant Screening is a leading provider of on-demand employment and drug screening solutions for businesses of all sizes. With an emphasis on compliance and by using comprehensive research techniques, businesses all over the USA turn to National Applicant Screening for help with limiting liabilities associated with hiring and retaining employees. Our online ordering system gives you the tools you need to quickly screen applicants and receives faster results. Through state of the art computers and highly trained investigators, NAS can fulfill all of your employment hiring needs in a professional and timely manner. A proud member of PBSA.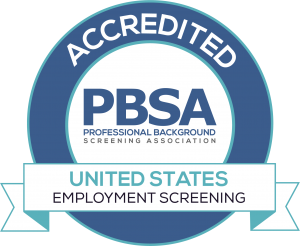 360Check, Inc.
P.O. Box 4755
Marietta, GA 30061
866.666.7884
Advantage Services Inc.
P.O. Box 818
Duluth, GA 30096
800-586-4432
Aldranon E. English & Associates
3500 Lenox Road, Suite 1500
Atlanta, GA 30326
Main: 404 348-2639
Toll-Free: 1-855-422-2547
ApplicantProfile.com
P.O. Box 1123
Toccoa, GA 30577
Phone: (706) 886-9922
Fax: (706) 886-5510
Argenbright Secutity, Inc.
3465 North Desert Drive
Atlanta, GA 30344
404-766-1212
ASI Advantage Services, Inc.
Rick Brogan – Owner
P.O. Box 818 Duluth, GA 30096
Telephone 770-623-4321 or 800-486-4432
Fax 770-623-3377 or 800-969-1377
Background Research Agency Inc.
1820 Highway 20 SE, 132
Covington, GA 30014
Phone: +1 770 788 1885
The Cedalius Group
2900 Delk Road
Suite 700
Marietta, GA 30067-5350
Phone: 404-963-9772
ClearStar.net
6525 Shiloh Road, Suite D-300
Alpharetta, Georgia 30005
Phone: 770-416-1900
Fax: 240-248-0060
Service: 888-30-CLEAR
Countermeasures-Usacom LLC
168 Clearwater Trail Ne
White, GA 30184
Phone: 770-820-3330
Critical Research Inc
400 Northridge Rd., #500
Atlanta, GA 30350
Phone: (877) 316-4808
CSRA Background Verification
519 Pleasant Home Rd.
Augusta, GA 30907
Phone: (706) 869-8882
Database Systems International
3525 Highway 138, SW
Stockbridge, GA 30281
Phone: 678-487-1524
Delve Information Resources
3252 Al Drive
Duluth, GA 30096
Phone: (770) 381-8022
Fax: (770) 381-7965
Toll-Free: (800) 348-3980
Eagle Investigative Services
P.O. Box 725267
Atlanta, GA 31139
Phone: 1 + 800-867-3930
Fax: 1 + 770-234-4246
Equifax Insurance Services
P.O. Box 740241
Atlanta, GA 30374
Phone: 1-404-885-8000
E-Verifile
900 Circle 75 Parkway Ste 1550
Atlanta, Ga 30339
Phone: 1-855-383-7434
First Advantage
1 Concourse Parkway NE
Suite 200
Atlanta, Georgia 30328
Phone: 844.317.5232
Five Diamond Screening
P.O. Box 93983
Las Vegas, NV 89193-0013
Phone: 888.997.9308
The Hawkins Firm
400 Galleria Parkway
Suite 1500
Atlanta, GA 30339
Phone: (770) 951-2121
Fax: (770) 951-2128
Heinsite Services
6050 Peachtree Pkwy., Suite 240-245
Norcross, GA 30092
Phone: (770) 559-4596
Fax: (770) 559-4591
Horizon Background Screening
12460 Crabapple Road; Suite 202-271
Alpharetta, GA 30004
Phone: (404) 556-1349
HR-TruCheck
Address: 3525 GA-138,
Stockbridge, GA 30281
Phone: 1.866.773.3675
Local: 770.760.1866
Human Assets South
4582 Atwater Court
Suite 10
Buford, GA 30518
Phone: (770) 614-8900
Fax: (770) 614-4447
InfoMart
1582 Terrell Mill Road
Marietta, GA 30067
Phone: 770-984-2727
Fax: 770-984-8997
Infopal Inc.
3835 Presidential Pkwy.
Atlanta, GA 30340
Phone: 770-458-5999
Fax: 770-458-0010
Information On Demand
PO Box 757
Blairsville, GA 30514-0757
Phone: (706) 781-3554
Intellichoice, Inc.
P.O. Box 1504
Dawsonville, GA 30534
Phone: (770) 205-1828
Fax: (770) 205-8036
Intelligents Employee & Tenant Verification
2555 Lincoln Hwy Suite 203
Olympia Fields, IL 60461
Phone: (708) 534-3994
Fax: (888) 730-1529
Intricate Solutions Inc.
Emily Pennington
P.O. Box 707
Dawsonville, GA 30534
Phone: 706.265.6235
Fax: 706.265.6235
Investigations, Inc.
P.O. Box 669744
Marietta, GA 30066
Phone: 800-878-0242
Fax: 800-878-4881
Lagniappe Resources, Inc.
1640 Mount McKinley Drive
Grayson, GA 30017
Phone: 678/407-9501
Phone: 877/978-3626
Landlord2Landlord LLC
6535 Old Hwy. 5 North Suite 36
Woodstock, GA 30188
Phone: (770) 516-3616
Fax: (770) 516-2192
Toll-Free: (877) 722-5411
Merchants Credit Bureau
41 Park of Commerce
Suite 308
Savannah, GA 31405
(800) 457-5890
(800) 932-7934
METSCheck, Inc.
Corporate Office
600 Houze Way
Suite C-1
Roswell, GA 30076
Phone: 770-998-7845
Toll-Free 800-546-7845
Fax 770-640-2031
MicroBilt
1640 Airport Rd, Suite 115
Kennesaw, GA 30144 USA
800-884-4397
National Pre-Employment Research, Inc.
4020 East Lake Parkway
McDonough, Georgia 30253
Telephone: 770-389-6607
Fax Number: 770-389-5297
National Public Records, Inc.
P .O. Box 83492
Conyers, Georgia 30013
Phone: 1.800.750.1360
Fax: 770.483.2190
Orion Research & Investigations
5456 Peachtree Industrial Boulevard,
Suite 166
Atlanta, GA 30341
888-526-7466
The Phillips Agency, Inc.
P.O. Box 1123 Toccoa, GA 30577
Phone – 800.722.2719
FAX – 877.886.5510
The Rehorn Professional Group, Inc.
3525 Highway 138, SW
Stockbridge, GA 30281
Phone: 678-487-1524
The Reliance Group LLC
PO box 294, po box 294
Stone Mountain, Georgia 30086
Phone: 678-699-3116
PESOLS
16 Boardwalk Plaza
Saint Simons Island, Georgia 31522
Phone: 912-268-4391
Pre-Employment Solutions Inc.
7 Piedmont Center Ste. 300
Atlanta, GA 30305
Phone: 404.364.1829
Fax: 404.816.0032
PSI Inc.
PO Box 644
Rome, Georgia 30162
706.235.7574
877.235.7574
ScreenNow Employment
P.O. Box 105186
Atlanta, GA 30348-5186
1-800-853-2414
TAOnline.com
Transition Assistance Online
3384 Peachtree Road, NE
Suite 700
Atlanta, GA 30326
Ph: (888) 213-8587
Fax: (404) 239-5690
Vereda
5415 Sugarloaf Parkway, Suite 1104
Atlanta, GA 30043
Ph: (678) 990-1605
Toll Free: (877) 358-2551
Vericon Resources Inc.
2358 Perimeter Park Drive Ste. 370
Atlanta, GA 30341
Phone: 770.457.9922
Fax: 770.457.5006
VeriData
2700 Braselton Hwy., Suite 10-105
Dacula, GA 30019
Ph: (800) 787-2675
Fax: (770) 271-5571
Worldwatch Plus
125 Townpark Drive, Suite 300
Kennesaw, GA 30144, USA
Phone: (678) 784-7640
Xukor Information Services
2475 NorthWinds Pkwy
Suite 200
Alpharetta, GA 30009
Phone: 404-830-4000