Find a Background Screening Company – Alphabetical "N"


A
B
C
D
E
F
G
H
I
J
K
L
M
N
O
P
Q
R
S
T
U
V
W
X
Y
Z

Comprehensive Guide for Selecting a Background Screening Firm
Finding a background screening firm is only half of the battle. Selecting the right background screening company to meet your unique business requirements is the other part of the decision that challenges employers.
To help you with conducting your due diligence we have developed a comprehensive guide that will help you identify the critical components you should consider in selecting a background screening firm.
If you need additional assistance one of our expert background screening consultants will be happy to help you with the selection process.
| | |
| --- | --- |
| | the Comprehensive Guide for Selecting a Background Screening Firm |


Irene Jones
HR Evangelist
irene.jones@neeyamo.com
+1 888 9 NEEYAM
www.neeyamo.com
Neeyamo is a leading platform-based HR solutions provider with 2,000+ professionals serving clients worldwide, leveraging its unique service-based model and functionality-rich, next-generation portfolio of HR products.

Neeyamo is a trusted global screening solution provider that provides screening across 190+ countries. Our solution caters to a wide range of employment screening needs offering a range of comprehensive checks covering education, employment, criminal, drugs, references, global databases, identity, and others. Our extensive network and presence in several geographies help customers stay compliant globally and check the legitimacy of an applicant's records without violating the laws and regulations in any country.

Visit www.neeyamo.com/global-hr-solutions/global-background-screening/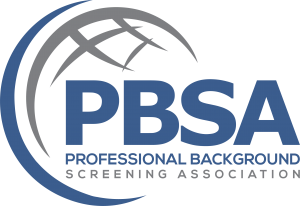 Lara Bilello
Nationwide Screening Services
SVP Sales and Operations
631-617-6674
www.nsshire.com
Whether you are hiring your first employee or your 4000th, you want to feel confident about a new member of your team. Nationwide Screening Services ensures that employers are working with someone they know and can trust. Our team of professional researchers and investigators are backed by the latest technology – including the industry's most powerful database and research tools. With our services, you can automate (and accelerate) your vetting process. Choosing the right hire is your job. Protecting you from the wrong one is ours.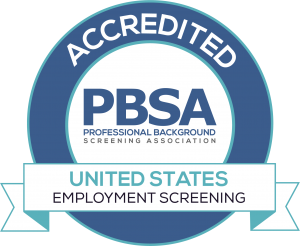 Bethany Baker
Sales Associate
NetForce Global LLC
18 Crow Canyon Court, Ste. 310
San Ramon, CA 94583
USA
(877)-927-4111
contact@netforceglobal.com
NetForce Global is a leading wholesaler of international pre-employment background screening data in the Americas, Canada, EMEA and the Asia/Pacific regions. Dedicated to providing wholesale-only international screening services, NetForce Global is focused on simplifying global complexities for retail background screening customers.
Our screening data is updated 24 hours a day by a best-in-class worldwide researcher network which provides faster turn-around times without compromising search quality. Compliance research and expertise is integrated into all services offered and each service has been evaluated to be compatible with established privacy laws and regulation.
Exceeding customer expectations is our top priority at NetForce Global.

Naborly Inc.
207 Adelaide St. East, Suite 302
Toronto, ON M5A 1M8
Toll-Free: 1-844-622-6759
Nadell Investigations
10740 Parralone Ave.
Chatsworth, CA 91311
Phone: 818.886.6257
Phone: 818.886.8440
Nanny Check
6-05 Saddle River Rd., #111
Fair Lawn, NJ 07410
Phone: (800) 788-3937
Fax (888) 788-3937
National Applicant Screening
1755 N. Brown Rd., Ste. 200
Lawrenceville, GA 30043
Phone: 770-339-2880
Fax: 888-811-8826
National Application Processing & Screening, Inc.
1920 3rd Avenue North
Bessemer, AL 35020
Phone: (205) 425-6277
Fax: (205) 425-5129
National Background Data by CoreLogic
P.O. Box 772277
Ocala, FL 34477-2277
Phone: (866) 234-4455
Fax: (352) 629-9859
National Background Searches
292 Waltham Street Suite 300
West Newton, MA 02465
Fax: 617-663-6267
National Business Investigations
21535 Palomar Street, Suite I
Wildomar, CA 92595
Phone: (951) 678-4408
Fax: (951) 678-7179
National Center for Safety Initiatives
21403 Chagrin Boulevard, Suite 200
Beachwood, Ohio 44122-5357
Toll-Free: (866) 833-7100
Fax: (216) 561-9701
National Credit and Screening Co., LLC
4250 Hempstead Turnpike, # 14
Bethpage, NY 11714
United States
Phone: +1 516-330-1582
National Credit Information Network
A division of W.D.I.A. Corporation
Post Office Box 31221
7721 Hamilton Avenue
Cincinnati, OH 45231-0221
Phone: (800) 374-1400
Fax: (800) 999-7348
National Creditors Connection Inc.
14 Orchard #200
Lake Forest, CA 92782
Phone: 800.300.6763
Fax: 800.711.6346
National Crime Check – a Sterling Company
PO Box 10091
Adelaide BC
Sa 5000
Phone: 1800 080 095
NationalCriminalData.com
PO Box 8542
Pompano Beach, FL 33075
Phone: (954) 575-2240
National Data Research
1907 North Swinton Ave.
Del Ray Beach, FL 33444
Phone: (888) 613-8483
Fax: (888) 664-7692
National Data Research Inc.
6 West Main Street
Fredonia, NY 14063
877-531-DATA ( 3282 )
National Diagnostics Inc.
6407 Idlewild Rd. Ste. 211
Charlotte, NC 28212
Phone: 980.235.1012
Fax: 980.235.1112
National Drug Screening, Inc.
129 W. Hibiscus Blvd., Ste. H
Melbourne, FL 32901
Phone: 866.843.4545
National-Employment-Screening
PO Box 1200
Lake Placid, FL 33852
Phone: 800-459-3034
Fax: 305-852-6010
National Fingerprint Lab
6999 Dolan Road
Glouster, OH 45732-9003
Phone: 888-823-7873
National Information Access Bureau
Honolulu, HI 96820
Phone: 808-455-2900
Fax: 808-455-2951
National Innovative Software Solutions, LLC
2108 Plantside Drive, Suite 200
Louisville, KY 40299
Phone: 800-928-4774
Fax: 502-495-1067
National Intelligence Service Inc.
P.O. Box 381521
Birmingham, AL 35238
Phone: (205) 980-1193
Fax: (205) 980-3021
Toll-Free: (877) 980-1193
National Occupational Health Services
6732 East 41st Street
Tulsa, OK 74145
Toll-Free: 800-600-6647
National Pre-Employment Research, Inc.
4020 East Lake Parkway
McDonough, GA 30253
Phone: 770-389-6607
Fax Number: 770-389-5297
National Public Records, Inc.
P .O. Box 83492
Conyers, GA 30013
Phone: 1.800.750.1360
Fax: 770.483.2190
National Student Clearinghouse
13454 Sunrise Valley Drive, Suite 300
Herndon, VA 20171
Phone: 703-742-4200
NationSearch
11184 Huron St., Suite 13
Northglenn, CO 80234
Phone: 800-827-9550 | 303-202-2620
Fax: 800-827-6118 | 303-202-2640
National Web Records
16530 Commerce Court
Middleburg Heights, OH 44130-6305
Toll-Free: 800-229-8606
NationCheck, LLC
1455 Dixon Ave., Suite 220
Lafayette, CO 80026
Phone: 303-217-8747 or 877-778-8747
Fax: 303-484-5661
Nationwide Investigations Group
86 Southwark Bridge Road
Southwark
London
SE1 0EX
Phone: 0207 464 4600
Fax: 0207 464 4610
Nationwide PI Network (Investigative)
Phone: (888) 871-4178
Fax: (860) 872-9659
Nationwide Screening Services
600 BroadHollow Rd.
Melville NY 11747
Phone: (877) 696-5700
NDCC Tech Consultants PVT Ltd
88- C-2, 2nd Floor, Press Enclave Road Khirki Extension
Near Saket Court Red Light
New Delhi 110017, India
Phone: + 91 – 11 – 40502008
+ 91- 98111 52619, 8130724661
NDF Associates
Chadwick House, The Old Stables
Harrogate
North Yorkshire, United Kingdom
HG1 2AN
Phone: +44 (0) 1423 529333
Fax: +44 (0) 1423 529555
NDIS Worker Screening
DHS Screening Unit
GPO Box 292
Adelaide SA 5001
Phone: 1300 321 592
Phone 1800 035 544
Nefesh B'Nefesh
76 Rothschild Blvd.
Tel Aviv, Israel
Phone: 072-336-9280
Neotas
3rd Floor, 86-90 Paul Street
London, EC2A 4NE
United Kingdom
Phone: +44 (0) 208 0902 622
Nepal Recruitment Consultancy
P.O. Box No. 7068
Shambhu Mark-Airport
Kathmandu-Nepal
Phone: 977-1-4485647, 4485648, 4485649
NEPCON Verification Pvt Ltd
Kathmandu Business Park, Teku
Kathmandu, Nepal
Phone: +977-1-4104597
+977-98510-51403
Net Detective 2001
1392 So. Woodland Blvd.
Deland, FL 32720
Fax: (386) 736-3882
Netforce Global LLC
18 Crow Canyon Court – Suite 310
San Ramon, CA 94583
Phone: 888-326-5286
Fax: 888-326-5286
Netrika Consulting India Pvt.
Plot No. 353, Vijay Vihar, Sector 30, Behind Star Mall NH 8
Gurgaon – 122001, Haryana, India
Phone: 0124 – 288 – 3000
Netrika
Plot #2, Industrial Estate, Udyog Vihar
Phase – IV, Gurugram 122015
Haryana, India
Phone: 1800 121 300000, +91-124-488-3000
Never Ending Identity Screening
P.O. Box 10682
Roanoke, VA 24022
1320 Central Park Blvd., Ste 200
Fredericksburg, VA 22401
Phone: 1.866-797-6581
New Beginnings Investigations and Security Sol INC
1127 International Pkwy
Fredericksburg, Va 22401
Phone: 540-300-1384
NH Background Investigations LLC
PO Box 1064
Nashua, NH, 03061
Phone: (603) 598-4106
Fax: (603) 598-4108
NICE Actimize
221 River St.
Hoboken, NJ 07030
Phone: (551) 256-5000
Nicole Milovich Investigations Inc.
7330 College Drive Ste. 201
Palos Heights, IL 60463
Phone: 708.923.9970
NFS Research, Inc.
25000 Euclid Ave., Suite 408
Cleveland, OH 44117
Phone: (216) 812-3900
Toll-Free: (888) 505-4321
Fax: (216) 274-9972
Toll-Free Fax: (888) 505-4360
NNA Services
9350 De Soto Ave.
Chatsworth, CA 91311
United States
Phone: 818-739-4036
Noble Diagnostics, Inc.
19525 Janacek Ct Suite 103
Brookfield, WI 53045
Phone: (262) 957-1968
No Hiding Place Ltd
362 Regents Park Road
London
N3 2LJ England
Phone: +44 (0)20 8343 2222
Fax: +44 (0)20 8343 3344
Nordic China Business Hub
5th floor, Beijing International Hotel
#9 Jianguomen Nei Street, Dongcheng District
Beijing, China
Phone: +86 134 6642 5093
North Country Investigations
1812 Brackett Ave, Suite 9
P.O. Box 454
Eau Claire, WI 54702-0454
Phone: (715) 552-5234
Fax: (715) 552-5239
Toll-Free: (888) 857-1845
Northeast Criminal Research Co.
16 Cutler Rd.
Litchfield, NH 03052
Phone: 603-880-6805
Fax: 603-882-7203
NorthRow
Rise London 41 Luke Street
Shoreditch, EC2A 4DP
London, Great Britain, UK
Phone: + 44(0)1235 375 000
NorthRow
99 Milton Park
Milton, Abingdon
OX14 4RR UK
Phone: 4.40124E+12
Nova Risk Management
2 Pennard Close
Brackmills
Northampton
NN4 7BE
Phone:+44 (0)1604 667126
Fax:+44 (0)1604 667130 N/A
NOWPI/Blue Systems Investigators
27184 Ortega Highway, Suite 204
San Juan Capistrano CA 92675
Phone: (714) 592-8000
NSL Checking
2nd Floor Henshaw House
Cheapside, Oldham, OL1 1NZ
Phone: 07990 775168
Ntirho Business Consulting
Meadow Heights Timbavati Street
Moreleta Park, Pretoria, South Africa
Phone:+27 (0) 861 342 230
Fax: +27 (0) 86 518 0140
NTSIKA BACKGROUND CHECKS (PTY) LT
Shanduka Black Umbrellas
2nd Floor SmartXchange Building
5 Walnut Road
Durban, 4001
South Africa
Phone:+27 (0) 31 327 3200