Find a Background Screening Company – Alphabetical "M"


A
B
C
D
E
F
G
H
I
J
K
L
M
N
O
P
Q
R
S
T
U
V
W
X
Y
Z

Comprehensive Guide for Selecting a Background Screening Firm
Finding a background screening firm is only half of the battle. Selecting the right background screening company to meet your unique business requirements is the other part of the decision that challenges employers.
To help you with conducting your due diligence we have developed a comprehensive guide that will help you identify the critical components you should consider in selecting a background screening firm.
If you need additional assistance one of our expert background screening consultants will be happy to help you with the selection process.
| | |
| --- | --- |
| | the Comprehensive Guide for Selecting a Background Screening Firm |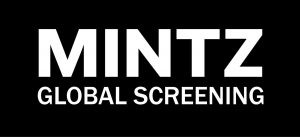 Daniel Fallows
Executive Director
Mintz Global Screening
Unit 1001 – 305 Milner Ave
Toronto, Ontario
Canada – Postal Code: M1B3V4
+1 877 359 8130 x 7882
salesinfo@mintzglobal.com
http://mintzglobalscreening.com/
We provide clarity in a complex world. With over 98 years of experience, Mintz Global Screening is recognized as the most trusted and leading Canadian provider of background screening solutions. Customers rely on our professional teams to provide them with vital information to make informed business decisions on a candidate's suitability or risk level. Our bilingual specialists are highly trained and adept at finding the information necessary to manage your risks and avoid losses. You can count on our consultative approach for a solution tailored to your business needs.


Rodrigo Barba
Aux. Marketing
First Advantage – MultiLatin Background Screening
Monte Elbruz No. 124
Piso 7, Col. Polanco C.P. 11560
Ciudad de México, México
+52 (55) 5511 3237
rbarba@multilatin.com
www.Multilatin.com
Global Screening Standards for Latin American Regional Operations
MultiLatin Background Screening is an expert provider of background screening solutions and drug testing upon employee applicants and third parties across Latin America and the Caribbean.
From its offices in Mexico City, Panama, and Sao Paulo, MultiLatin works with clients to comply with the strictest data protection and legal requirements within the various countries of the region.


M & M Security Specialists, Inc.
1745 Belmont Avenue
Youngstown, Ohio 44504
M. Harewood & Associates
P.O. Box 5704
Dayton, OH 45405
Phone: (937) 282-6481
MacData Advantage Background Screening, LLC
Phone: 386-254-4888
Toll-Free 877-655-5277
Fax:  866-856-0367
MacIntire & Associates Inc.
531 West Plata, Suite #200
Tucson, AZ 85705
Phone: (520) 622-2737
Toll-Free: (800) 641-2737
Toll-Free Fax: (888) 882-5205
MAF Background Screening
P.O. Box 3434
Tampa, FL 33601-3434
Phone: (813) 273-7673
Toll-Free: (800) 226-7757
Maglio, Inc
2180 State Rd. 434 West Ste. 4150
Longwood, FL 32779
1-800-725-5051
MAG Management Services (NS0198784-A)
107-1, Jalan 3/23A, Taman Danau Kota
Off Jalan Genting Klang
53300 Kuala Lumpur, Malaysia
Phone: +6018-6666 925
+6018-6666 935
Malaysia Co
Phone: 6088-363 321
Malaysia Private Investigators
76 Jalan Desa Baiduri 3
Taman Desai Baiduri
81000 Kulai, Johor, Malaysia
Phone: +60 16-711 3431
Managed Integrity Evaluation
Postal Address PO Box 525, IRENE, 0062
Jean Park Chambers, Building 2
252 Jean Avenue
Centurion 0157
South Africa
Phone: +27 12 644 4000
Fax: +27 12 644 2055
Managed Integrity Evaluation (Pty) Ltd
Reg. No.: 2003/016541/07
Jean Park Chambers, Building 1
252 Jean Avenue
Centurion 0157
GPS: S 25° 50' 42.0" E 28° 11' 31.0"
P.O Box 525
Irene 0062
Phone: +27 12 644 4000
Fax: +27 12 644 2055
The Management Advantage, Inc.
P.O. Box 3708
Walnut Creek, CA 94598
Phone: (925) 671-0404
The Management Association Inc.
9805 45th Avenue North
Plymouth, MN 55442
Phone: 763.253.9100
Manila Recruitment
Astbury Building, No.2 Orion cor. Mercedes St.
Brgy. Bel-Air
Makati City, Metro Manila, Philippines, 1209
Phone: +63 917 166 2768
Marx Information Service & Research Inc.
235 N Woodland Blvd.
Deland, FL 32724
Matrix Business Services India Pvt. Ltd.
No. 10 Kuppuswamy St. T. Nagar
Chennai, India 600 017
Phone: 91 44 43913333
Fax: 91 44 43913315
Matrix Business Services India Private Limited
Sree Mahamadhi Towers
No 17, Arulambal Street
T. Nagar, Chennai – 600 017
India
Phone: 044 40107200
044 43508895
Maximum Reports
8509 Paseo Alameda NE,
Albuquerque, NM 87113
Phone: (505) 890-9236
MBI Worldwide
200 Central Ave., Ste. 820
FL, USA 33701
Phone: 727-592-8222
MBI Worldwide
101 North Park Ave, Suite 200
Herrin, IL 62948
Phone: 1-866-ASK-4-MBI
Toll-Free: (866) 275-4624
Fax: 618-942-8810
McAward-Shaw Associates, Inc.
18 west 27th Street
New York, NY 10001
Phone: 800-989-3463
Fax: 212-683-1324
McCabe Associates
Avenida Angelica, 2530, Suite 45
Sao Paulo, Brazil CEP 01228-200
Phone: 011-55-11-6996-8027
Fax: 011-55-11-6996-7932
McCoy Investigations
P.O. Box 174
Carmichael, CA 95609
Ph: (916) 481-3525
Fax: (916) 481-5293
McKillip Information Verification
6945 Muertocabo Road
Barryton, MI 49305
P: 989.382.5492
F: 989.382.7821
Mega Group Private Investigations Inc.
1903 W. Silverlake Drive
Los Angeles, CA 90039
Phone 323.665.4600
Meditor AS
Company reg. no. 996 505 707
P.O. Box 7099 St. Olavs Plass
0130 Oslo
Norway
Phone: +47-21 51 82 00
Fax: +47-23502810
Megan Hyndman
Jefferson Hunt Limited
1D Mereworth Business Centre, Danns Lane
Wateringbury, Kent ME18 5LW
Telephone Number: +44(0)1622817580
Fax Number: 01622817580
Merchants Credit Bureau
41 Park of Commerce,
Suite 308, Savannah, GA 31405
(800) 457-5890
(800) 932-7934
Merchants Information Solutions, Inc.
301 E. Virginia Ave.
Phoenix, AZ 85004
Phone: 602-744-3721
Toll-Free: 800-728-6418
Mercury Group of Companies
119 Cecil Street
South Melbourne, VIC 3205
Phone: 1300 575 575 | 03 9036 4406
Mercury Outsourcing Consulting Services
257, SIMG B, 17th Block, 4th Phase
Yelahanka New Town
Bangalore-560064. INDIA
Phone: 080 32553646
MeritPro
449 W. Stocker Street
Glendale, CA 91202
Phone: 818-543-7600
Fax: 818-543-3211
Merlin Information Services
215 South Complex Drive
Kalispell, MT 59901
800-367-6646
MeSH Background Screening Services
2414 Morris Avenue
Union, NJ 07083
Phone: 888-988-MeSH
Metasource
101 Cu Lao, Phu Nhuan
Ho Chi Minh City, Vietnam
Phone: +84 28 6276 8727
Metrodata Services, Inc.
298 Main Street, Suite 101
Buffalo, NY 14202
Phone: 585-546-1640 X102
METSCheck, Inc.
Corporate Office
600 Houze Way, Suite C-1
Roswell, GA 30076
Phone: 770-998-7845
Toll-Free 800-546-7845
Fax: 770-640-2031
Mexico Investigations
Aldama 3, Colonia Centro
San Miguel de Allende, Guanajuato
Mexico CP 37700
Telephone: 011-52 (415) 152 7757
Meyerson Associates, Inc.
200 Park Avenue South, Suite 1205
New York, NY 10003
Phone: (212) 505-8400
Fax: (212) 505-6690
Michael D. Park & Associates Polygraph
Signature Place Towers
14785 Preston Rd., Suite 550
Dallas, Texas 75254
Phone: (972) 789-5175
Fax: (972) 789-5169
Microfax Inc.
P.O. Box 9696
Fayetteville, NC 28311-9696
Phone: (910) 488-2379
Fax: (910) 488-2583
Mid-State Background Investigations
P.O. Box 1267
Salinas, CA 93802-1267
Phone: 831.753.2977
Fax: 831.758.0668
MBI Worldwide
01 N Park Avenue, Ste. 200
Herrin, IL 62948
Phone: 618 942 8808
Phone: 1-866-ASK-4-MBI – (866) 275-4624
Fax: 618-942-8810
Mignolet Business Research Consultants, Inc.
1402 E. Las Olas Blvd., Suite 606
Fort Lauderdale, FL 33301
Phone: (954) 523-8737
Fax: (954) 523-8634
Toll-Free: (877) 554-9188
Millow.io
H.No. 130/226, 3rd Floor
54 Rajpur Road, Near HDFC Bank
Dehradun, Uttarakhand 248001
India
Phone: 9654138999
MIMO Technologies Pvt. Ltd.
Logix TechnoPark Tower D, Sector 127
Noida, Uttar Pradesh 201313, India
Phone: 1141182211
Mindit
56 Dionisie Lupu Street, Apt 6, 2nd floor
Bucharest, 010458, Romania
Phone: [1] (407) 277-88053
Mind Your Business Inc.
500 Beverly Hanks Ctr.
Hendersonville, NC 28792-2304
United States
Phone: 1-828-698-9899
miraGLOBALcheck
(A division of MIRA Inform Private Limited)
605, Palmspring, Above Croma, Link Road, Malad (West)
Mumbai – 400 064
Phone: 91-22-40448000 (44 lines)
Fax: 91-22-40448045 / 40448046
Mishu SDN BHD
A-3-3, Aurora Place, Plaza Bukit Jalil, No.1
Persiaran Jalil 1, Bandar Bukit Jalil
57000 Kuala Lumpur, Malaysia
Phone: +6011-53529492
MiSource Employment Screening LLC
4024 Butler Hill Road
St. Louis, MO 63029
Phone: 866-604-8499
Fax: 800-842-5177
Missouri Record Service, Inc.
1406 Missouri Blvd., Suite F
Jefferson City, Missouri 65109 USA
Phone: 573-893-4428
Fax: 573-893-2396
Mobile Fingerprinting Solutions
8537 Refugee Rd
Pickerington, OH 43147
Phone: 614-321-2182
Fax: 614-321-2182
Mobile Occupational Services, Inc.
11687 Hesperia Rd.
Hesperia, CA 92345
Telephone: 760-244-6886
Moco Inc.
P.O. Box 2826
Seattle, WA 98111
Phone: 206.505.3234
Fax: 206.505.3235
Monarchjais
Malayil Building, Near Syndicate Bank
Ayur, Kollam
Kerala, India 691533
Phone: +91 8111 8700 11
Moonlighting Detective Agency
William Ike Eisentraut
695 1st Avenue W.N.
Kallspell, MT 59901
Phone: 406.752.1007
Fax: 406.752.1017
Moore Information Services, Inc.
5199 Pacific Coast Highway, Suite 608
Long Beach, CA 90804
Moore Information Services, Inc.
409 N. Pacific Coast Hwy. #469
Redondo Beach, CA 90277
(800) 906-4647
Moratti & Associates Limited
PO Box 26 Albany Village
Auckland, 0755 New Zealand
0800 667 288 (0800 MORATTI)
International: +64 9 846 0274
Morley Security & Investigation Group Ltd.
Level 8, Hallenstein Building, 276 – 278
Lambton Quay, Wellington, New Zealand
Phone: +64 4 4711663
Fax: +64 4 4711330
Postal: PO Box 221
Wellington, New Zealand
Mortgage Credit Services Inc.
225 S. East Street, Suite 380
Indianapolis, IN 46202-4042
Phone: (800) 765-3801
Fax: (317) 692-3386
MSEC
6760 Corporate Drive, Suite 200
Colorado Springs, CO 80919
Phone: (719) 667-0677
Toll-Free: (800) 884-1328
Fax: (719) 633-4414
MSI
PO Box 371
Hartford, VT 05047
Phone: 603-298-8060
MS Technical Service SDN BHD
No. 10 & 10-1, Jalan Keris Emas 11
Tamam Keris Emas
76300, Sungai Udang
Melaka, Malaysia
Phone: +606-3518 408
Mulholland Investigation and Computer Forensics
221 East Adams Street
Jacksonville, FL 32202
Phone: (904) 354-7989
MultiLatin
Monte Elbruz 124 Piso 7
Colonia Polanco
Delegación Miguel Hidalgo
Phone: 52 (55) 5511 3237
MVD International Sdn Bhd
No 1, PJ 21 Business Center
Jalan SS 3/39, Sungai Way, 47300
Petaling Jaya, Selangor
Malaysia
Phone: +603 7866 0071
MVZ Medizinische Labore Dessau Kassel GmbH
Bauhüttenstraße 6
06847 Dessau-Roßlau
Germany
Phone: (0340) 5 40 53 – 0
Fax.: (0340) 5 40 53 – 58
Myers Research & Consulting, Inc.
P.O. Box 1395
Stow, OH 44224
Phone: 330-688-3004
MysterySolvers
P.O. Box 971
Seaside, CA 93955
Phone: 831-915-8296