Find a Background Screening Company – Alphabetical "K"


A
B
C
D
E
F
G
H
I
J
K
L
M
N
O
P
Q
R
S
T
U
V
W
X
Y
Z

Comprehensive Guide for Selecting a Background Screening Firm
Finding a background screening firm is only half of the battle. Selecting the right background screening company to meet your unique business requirements is the other part of the decision that challenges employers.
To help you with conducting your due diligence we have developed a comprehensive guide that will help you identify the critical components you should consider in selecting a background screening firm.
If you need additional assistance one of our expert background screening consultants will be happy to help you with the selection process.
| | |
| --- | --- |
| | the Comprehensive Guide for Selecting a Background Screening Firm |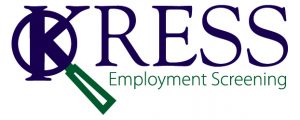 KRESS INC.
13105 Northwest Freeway, #1050
Houston, TX 77040
866.466.1861
sales@kressinc.com
Hernan Alvarado
Global Account Manager
281.930.5096
hernan@kressinc.com
KRESS is a chosen provider of the Social Security Administration, the Department of Homeland Security, ExxonMobil, North American Background Screening Consortium, and favored by the EEOC.

KRESS is a compliance partner with Disney, Shell, British Petroleum, MD Anderson, Good Year, Marathon, Amazon, Sinclair, InGenisis, Houston Area Safety Counsel, and many more.

Since 1990, KRESS has empowered employers to make informed hiring decisions while maintaining compliance and providing transparency with their candidates.

KRESS seamlessly integrates with your HR processes, applicant tracking system, HR information system, and payroll systems, providing solutions nationwide and internationally.

Best of all, we actually answer the phone when you call.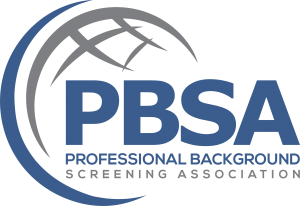 K2Integrity
730 Third Avenue
New York, NY 10022
Phone: +1 212 694 7000
Kamata Pakistan
Lower Ground Floor, Leeds Centre
Main Boulevard, Gulberg
Lahore, Pakistan
Phone: (042) 35783625
KarmaCheck
595 Pacific Ave., 4th floor
San Francisco, CA 94113
Phone: +1 877-732-2129
Kaspersky Lab
39A/2 Leningradskoe Shosse
Moscow, 125212
Russian Federation
Phone: +7-495-797-8700
Kelmar Safety Inc.
33 N. Hendricks
Greenfield, IN 46140
Phone: 317-468-0730
Fax: 317-468-1083
Keen Risk Solution (KRS)
Flt C. 23/F. Lucky Plaza
315-321 Lockhart Road
Wan Chai Hong Kong
Phone: 852-64493706, 81302572
852-31779906
Keen Risk Solution (KRS)
16B Haijing Square, Nanshan District
Shenzhen City, Guangdong Province
China
Kemit Group LLC
3261 Old Washington Road
Suite 2020
Waldorf, Maryland 20646
Phone: 301 453 6500
Kenneth Tilsley
Private Investigator
22 Richard Street
Fort Fairfield, ME 04742
Phone: (207) 472-1980
Kennis Member Vetting
42815 Garfield Road, Suite 208
Clinton Township, MI 4803
(888) 318-1480
Richard Kershaw
Managing Director
Barbizon 22 9F, 5-8-11 Hiroo Shibuya-ku
Tokyo 150-0012
Japan
Phone: (813) 5449 7337
Fax: (813) 5449 1330
Keyfacts Canada Ltd., A Garda Company
Phone: (905) 948-2770 or 1-800-871-0072
Fax: (905) 948-9463 or 1-866-839-0688
KGI
11251 Northwest Fwy., Suite 450
Houston, TX 77092
Phone: (832)521-4004
Kiaz Corporate Risk Management Consultants (Pvt.) Limited 
253 Plot No Allama Iqbal Town
Bahawalpur, Punjab, Pakistan
Phone: +92 300 0272756
Kinsey Investigations
4712 Admiralty Way, #866
Marina del Rey, CA 90292
Phone: 310-613-3755
KIS Backgrounds LLC
250 S Laura St., #1515
Wichita, KS 67211
Phone: (316) 202-0088
KlinkCheck background services
Three Gateway Center, Suite 1925
401 Liberty Avenue
Pittsburgh, PA 15222
Toll-Free: 1 (800) 836-8916
Global: 1-412-201-9123
KLK Research LLC
51 Eldorado Drive
Moscow Mills, MO 63362
Phone: 636.366.7055
Fax: 636.356.4557
KMPG
Third Floor, Building No. 07, Commerzone, Survey no.144/145,
C. S. N. No.2684 and 2649 (Part) Yerwada, Samrat Ashok Path
Pune, India
+91 20 4019 4000
+91 20 4019 4003
Know It All Background Research Services, Inc.
3655 Hulmeville Rd., Suite 303
Bensalem, PA 19020
Toll-Free: (888)281-9535
Fax: (215) 638-8071
The Koleman Group LLC
15 N 1st, Suite D
Belleville, IL 62220
Phone: 618-398-3900
KONCHECK
Konze Enterprise Pty Ltd.
474 Flinders Street, Melbourne
Victoria, Australia 3000
Phone: +61 3 9620 1497
Konfir
1 Water Ln.
London NW1 8NZ
United Kingdom
Phone: 07538494647
Konnect BPO Technologies (PVT) Ltd
107, 1/1 & 2/1 (1st & 2nd Floor)
Galle Road, Dehiwala
Mount-Lavinia, Sri Lanka
Phone: +94 114 325 524
Kredifi Inc.
830 Hill View Court, Suite 280
Milpitas, CA 95035  USA
Phone: +1 (650) 454-8954
Kreller Group
817 Main Street, 7th Floor
Cincinnati, OH 45202
Phone: (513) 723-8900
Fax: (513) 723-8907
Kress Employment Screening
320 Wescott, #108
Houston, TX 77007
Phone: 888-636-3693/
713-880-3693 (Houston)
Kroll
1900 Church Street, Suite 300
Nashville, TN 37203
Toll-Free: (800) 990-4473
Kroll Background Screening
Spitfire House
141 Davigdor Road
Brighton and Hove
East Sussex BN3 1RE
United Kingdom
Phone: 44 (0) 1273 320 001
Kroll Background Worldwide
10 Fleet Place
London EC4M 7RB
United Kingdom
Phone: 44 (0) 20 7029 5000
Fax: 44 (0) 20 7029 5001
Kroll
São Paulo
Rua Gomes de Carvalho, 1507 – 8º e 9º andares
Vila Olimpia
04547-005 – São Paulo – SP
(55 11) 3897 0900 Fax (55 11) 3044 5025
Kroll
1701-02 Central Plaza
HONG KONG, NONE
Hong Kong
Phone: 852 2884 7755
Fax: 852 2568 8505
KYC ISRAEL RESEARCH SERVICES LTD
HaGalil 43,
Haifa, Israel
+972-52-473-1062