Find a Background Screening Company – Alphabetical "G"


A
B
C
D
E
F
G
H
I
J
K
L
M
N
O
P
Q
R
S
T
U
V
W
X
Y
Z

Comprehensive Guide for Selecting a Background Screening Firm
Finding a background screening firm is only half of the battle. Selecting the right background screening company to meet your unique business requirements is the other part of the decision that challenges employers.
To help you with conducting your due diligence we have developed a comprehensive guide that will help you identify the critical components you should consider in selecting a background screening firm.
If you need additional assistance one of our expert background screening consultants will be happy to help you with the selection process.
| | |
| --- | --- |
| | the Comprehensive Guide for Selecting a Background Screening Firm |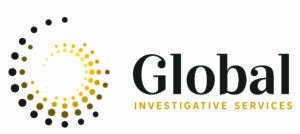 Marc Linchuck, CEO
Global Investigative Services, Inc.
301-589-0088 ext. 103
800-589-6595
marcl@gispi.com
www.gispi.com
Global Investigative Services has been a leader in the background screening industry for nearly 30 years. As the need to screen employees grew, Global implemented proven solutions and technologies to keep up with the demand. In addition to criminal background checks, credentialing verification, driving records, and drug screening, Global also provides state-of-the-art social media searches which provide crucial insight for hiring decisions. Furthermore, Global has created the unique Background Check Cleared Program to help companies show that they have a fully vetted and trusted workforce.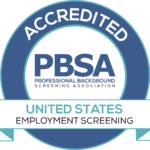 G.A. Public Record Services, Inc.
3200 W. Pleasant Run Road, Suite 420
Lancaster, TX 75146
Phone: (800) 760-2468
Fax: (800) 669-1642
Gaize, Inc.
3504 S 3rd St. W.
Missoula, MT 59804-1025
Phone: (406) 518-1894
Galahad Protective Services (Consult)
14320 Ventura Blvd., Suite 612
Sherman Oaks, CA 91423
Phone: (818) 780-1818
Fax: (818) 780-4848
Gall & Gall Company Inc.
8555 N. Dixie Drive
Dayton, OH 45414
Phone: (937) 264-4900
Toll-Free: (800) 759-4255
Fax: (937) 264-4903
Toll-Free Fax: (800) 759-2570
Gallagher Bassett Investigative Services
P.O. Box 3205
Arlington Heights, IL 60006-32
Phone: 1-800-227-7391
Gambino Information Services, Inc.
427 Willis Avenue
Williston Park NY 11596
Phone: (516) 482-0300
Fax: (516) 482-0063
Garancie Ltd
1 Suffolk Way
Sevenoaks
Kent
TN13 1YL
United Kingdom
Phone: +44 1732 748 908
Garrett & Associates
P.O. Box 9208
Marina del Rey, CA 90295
Phone: 310.226.7134
Fax: 888.215.6669
The GarrettSpioni Group
9107 Wilshire Blvd., Ste. 450
Beverly Hills, CA 90210
Phone: (424) 230-6033
GAT Intelligence
Av. Reyes Catolicos, 6
Majadahonda – Madrid
Spain 28220
Phone: +34 911 871 729
GB Group Plc Head Office – Chester
GB House, Kingsfield Court
Chester Business Park
Chester CH4 9GB
Phone: +44 (0)1244 657333
Genesis Risk Mitigation Services Private Limited
Unit No 125 Punjani Industrial Estate Khopat Thane West
Thane, Maharashtra 400601
Phone: 02241002276
George Griffiths, Director of Operations
uCheck
First Floor, Chiltern House
Sigford Road, Marsh Barton
Exeter, EX2 8NL
Phone: 0843 1780818
General Information Services, Inc.
917 Chapin Road
Chapin, SC 29036
Phone: 888-333-5696
Fax: 888-333-9567
Genesis Background Screening Services
2120 E. Howell Avenue
Suite 415
Anaheim, CA 92806
Phone: 866-944-0041
Fax: 866-753-7116
Genuinsight
1900 Golf Road Ste 950
Schaumburg, IL 60173
Phone: 6308901485
Genxs Consulting Services Pvt. Ltd.
C-1/2, 2nd Floor, Phase-4, Aya Nagar
New Delhi -110047 (INDIA)
Mobile +91-99999-14841, 99996.14841
Gerald Gold & Associates Ltd.
1701 E. Woodfield Road, S704
Schaumburg, IL 60173
Ph: (847) 995-8990
Toll Free: (800) 831-2547
Fax: (847) 995-8999
Toll Free Fax: (800) 323-3435
giant 
3 Harbour Exchange Square
London E14 9TQ
Phone: 0330 024 0946
GIS
917 Chapin Road
Post Office Box 353
Chapin SC 29036
Toll-free: 1-888-333-5696
GitHub
88 Colin P Kelly Jr Street
San Francisco, CA 94107
Phone: +1 (877) 958-8742
Global Background Screening
3101 W Market St.
Johnson City, TN 37604
Phone: (423) 500-4044
Toll-Free: (855) 561-5890
Global Consulting & Investigative Services
33 East Merrick Road
Valley Stream, NY 11580
Phone: 516-872-1900
Toll-free 888-643-2030
Fax 516-872-2147
Global Data Fusion Background Screening Services
1106 Coolidge St,
Lafayette, LA 70503
(337) 205-3007
Global Detective Agency Private Limited
11, Short Street,
Kolkata – 700 016, West Bengal, India
Phone: 91-33-2247 1637 or 6477 / 2240 7109
Fax: +91-33-2247 1637
Global Eye Investigation Services
P.O. BOX OS. 2849
Osu, Ghana W/A
Phone: +233-03-93-1786
Global HR Research
24201 Walden Center Drive Ste. 101
Bonita Springs, Florida 34134
Phone: 800-790-1205
Global Information Network
400 N. New York Ave
Winter Park, Florida 32789
Toll-Free: 800-527-0265
Phone: 407-645-2260
Global Investigative Services, Inc.
1700 Rockville Pike
Suite 230
Rockville, MD 20852
Phone: 800-589-6595
Fax: 301-589-6055
Global Safety Network
3590 S 42nd St
Grand Forks, ND 58201
Toll-Free: 866-792-9808
Global Intelligence Consulting Co., Ltd.
197 Huynh Tan Phat Tan Thuan Dong Ward District 7
Ho Chi Minh, Vietnam
Phone: +84 947945428
Global RADAR
60 Cannon Street
London, England
EC4N 6NP
Phone: 877-265-7475
Global Screening Examiners Consultancy, FZC
Ras Al-Khaimah, BC4 Business Park
P.O. Box: 16111, United Arab Emirates
GSE Consulting Service, DMCC
License Reg#: DMCC-079742
Unit No: 2H-05-129, DMCC Gemplex,
Dubai, UAE
Phone: +971-563400351
Fax: +971 (0) 07 2041010
Global Screening Examiners (Pvt.) Ltd.
VIP Center, Suite#16, 1st Floor, I/8, Markaz
P.O Box 1755
Islamabad – 44000, Pakistan
Phone: 92 -51- 4861228
Global Screening Services
#33 A Jal Vayu Vihar
Kamanahalli Main Road
Bangalore 560043 – Karnataka – India
Phone: 91 80 25447941 OR 91 80 57628307
Global Verification Network
3319 Heritage Trade Drive,
Wake Forest, North Carolina 27587
Phone: 877-695-1179
Fax: 877-695-1179
GlobalVision Systems
9401 Oakdale Ave.
Chatsworth, CA 91311
Phone: (818) 998-7851
Globe Detective Agency (P) Ltd.,
601-603, Eros Apartment
56 Nehru Place
New Delhi 110 019, India
Phone:+91 11 264 14860
+ 91 11 26435112
Glocal Corporate Research & Investigations Pvt Ltd
Halo Innovation Hub Hill Street Kilmornock
Glasgow, Kilmornock, KA13HY
Phone: 00447823454362
Gobackgrounds.com
27475 Ynez Road, #384
Temecula, CA 92591
Phone: (888) 668-8293
Fax: (877) 667-5422
Gold Line Credit Services Inc.
216 N. East St.
Woodland, CA 95776
Phone: 530.661.4350
Fax: 530.662.6483
GoldTier (part of Refinitiv)
22 Thomson Place
Boston, MA 02210
Phone: (617) 856-2000
GoodHire
P.O. Box 391403
Omaha, NE 68139
Phone: (888) 797-0105
GoodHire
P.O. Box 391146
Omaha, NE 68139
Phone: 1-888-906-4284
Goodix
Floor 8, Phase D, Building 4
Shenzhen Software Industry Base
Nanshan District, Shenzhen, China
Phone: 0755-36381882
Grant Thornton
11th Floor Capital Tower, All Seasons Place
87/1 Wireless Road Lumpini Pathumwan
Bangkok 10330 Thailand
Phone: +66 (0) 2 205 8222
Grate Detections LLC
1325 Airmotive Way, suite 209
Reno, NV 89502
Phone: (775) 691-6527
Graymark Security Group
7301 NW 4th Street
Suite 110
Fort Lauderdale, Fl 33317-2234
Phone: 954-581-5575
Toll-Free: 800-881-3242
Greenfield's Risk management Ltd
22 Thetford Road
Watton
Thetford
Norfolk
IP25 6BS
Phone: 0845 2578878
Fax: 01953 889418
GreenLane
Shosse Entuziastov 19 C1, off 408
111024 Moscow, Russia
Phone: +7 495 989 77 35
Greves Protection Management Private Limited
215, Vikas Kendra, E-Block LSC, Vikaspuri
New Delhi 110 018, India
Phone: +91 11 28531328
Greves Verification Solutions DW
Level 29, Marina Plaza
Dubai Marina, Dubai, UAE
Phone: +971 56 256 8899
Greymans Limited
Merlin House
Brunel Road
Theale
Berkshire RG7 4AB
UK
Phone: +44 (0) 870 766 8424
Mobile: +44 (0) 789 989 2295
Fax: +44 (0) 870 766 8434
GroupOne Services, Inc.
250 Decker Dr.
Irving, TX 75062
Phone: 972-719-4208
Fax: 469-648-5088
Grupo Agency World Inv
Paseo de la Castellana, nº 135,
Planta 7, 28046 Madrid
+ 34 911 280 838
GrupoGAT
Calle Las Norias, 92, Planta baja 1
28221, Majadahonda
Madrid, Spain
Phone: 34911871730
GRUPO HAS S.A.
Balmes 200
Barcelona, Spain 08006
Phone: +34 93 416 0001
Fax: +34 93 416 0005
G.S. Testing, LLC
17649 SW 65th Ave.
Lake Oswego, OR 97035
Phone: 503-922- 6359
GTI Risk Management
408 Sova Street
Sault Ste. Marie, MI 49783
Phone: 906-635-1992
Fax: 906-635-4243
Guangzhou Best Check Human Resources Co., Ltd.
Rm 1006, 10/F, Fei Diao International Building
No. 1065 Zhaojiabang Road
Xuhui, Shanghai, China
Phone: +86 400 628 2832
Guardian Testing Services, LLC
974 State Route 28, Suite B
Milford, OH 45150
Phone: 513-965-0161
Fax: 513-297-5861
The Guide
4500 S. 129th East Avenue, Ste 200
Tulsa, OK 74134
Phone: 1-800-247-8713
Gulf Bridge Services
Office 48, HUB Business Center, 2nd Floor,
Block E, Al Mirqab Mall
Al Nasr, Doha, Qatar
Gün + Partners
Kore Şehitleri Cad. 17 Zincirlikuyu 34394
İstanbul, Turkey
Phone: +90 (212) 354 00 00
GUNMA Private Investigation Sdn. Bhd
No.2-3, jalan Puteri 4/2, Bandar Puteri
47100 Puchong
Selangor Darul Ehsan, Malaysia
Phone: +60127212129
Gunter Investigative Agency, Inc.
4505 NW 36th
Oklahoma City, OK 73122
Guyana Private Investigators
Phone: 592-625-7729
–>