Drug & Alcohol Screening Training and Education


Training Listings:


Jessica Polk
Communications Director

The Current Consulting Group
4613 N. University Dr. #242 
Coral Springs, FL 33067
215.240.8204 x107
info@currentconsultinggroup.com
www.currentconsultinggroup.com
What is CurrenCy?
CurrenCy is online substance abuse training from the industry's most respected team of consultants, Current Consulting Group. Created using CCG's 150+ years of training and drug testing industry experience, CurrenCy offers training for Department of Transportation employees and supervisors as well as training for drug-free workplaces nationwide.
Becoming certified via CurrenCy is as easy as 1-2-3.
Simply find the course that you want in our extensive course catalog
Register and pay for the course
Login to complete your training
Upon course completion, receive a customized completion certificate with continuing education credits.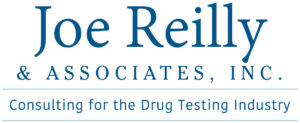 Drug-Testing Business Start-Up Kit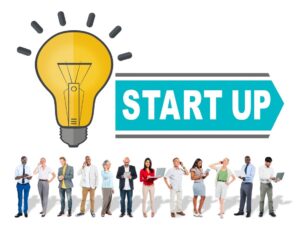 Thank you for requesting our free report on everything you need to know about starting a drug-testing business or drug-testing mobile collection business. The report includes links to more information and to video clips that you will find very useful.  This is a great resource to help you learn the first steps to starting your new business.
Once you read the report and check out all the links and videos you are entitled to a Free 30-minute consultation with drug testing expert Joe Reilly (joe@joereilly.com).
Send Joe an e-mail to include your phone number and let him know you have completed reviewing the entire report.  He will then contact you to schedule the Free 30-minute consultation.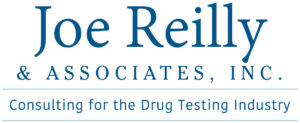 TRAINING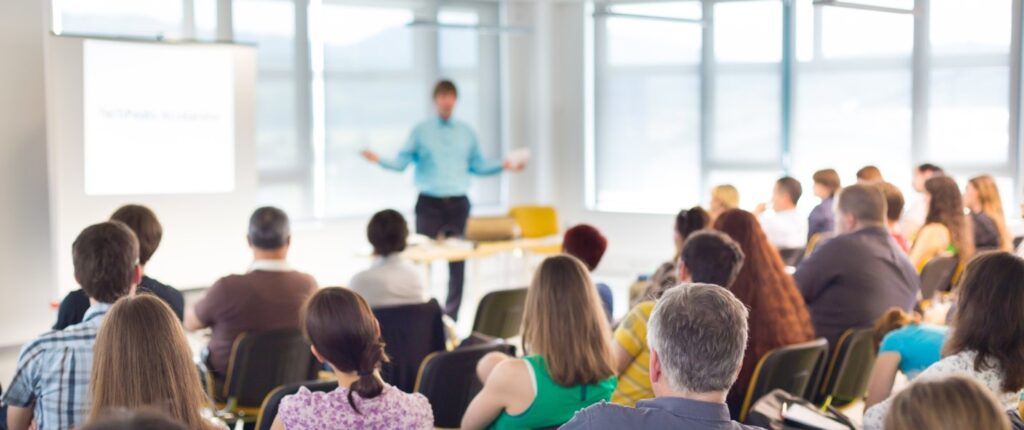 With over 25 years of experience in the drug testing industry, we can customize training programs for the needs of any organization, including drug testing business startups, business development, acquisitions, exit strategies, TPA training, DOT Designated Employee Representative (DER) Training, DOT Supervisor Training and DOT Specimen Collector training.
All training programs can be customized for your organization and delivered via live training at your facility, computer-based training that can be viewed at your convenience, or live webinar training. Joe Reilly regularly provides training for employers, labs, collectors, third-party administrators (TPA's), and others involved in workplace drug testing.
Joe Reilly personally oversees all training programs. He has experience in drug and alcohol testing and for over 10 years served a Master Training (MCPCT) and a Regional Training (RCPCT) for the DATIA Certified Professional Collector Trainer (CPCT) program.
We Offer Both Computer-Based Online Training Courses (Fixed Training) or Live Training Programs.
Live Webinar Training | Computer Based Remote Training | On Demand DOT Specimen Collection Course
Looking for Custom Training Call 321 622 2020 | Live Webinar Training | Computer Based Remote Training
Looking for DOT Urine Specimen Collector Training and Required Proficiency Demonstration?
Online DOT & Non-DOT Drug Testing Training – Webinars or Computer Based
For TPA's and CRA's – ask about reselling our computer-based training programs!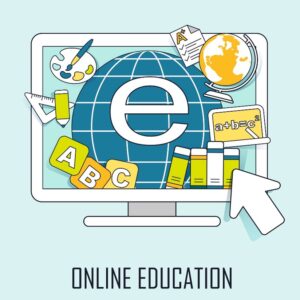 Our Most Popular Online Training Courses Include:
Reasonable Suspicion Testing for Supervisors
DOT Urine Specimen Collector Training
Mock Collections Training
DOT and FMCSA Supervisor Training
DOT Designated Employee Representative (DER) Training
DOT Collector Best Practices
Starting a Drug Testing Business
Joe Reilly & Associates provides online DOT training programs, Non-DOT drug testing training, and much more.
Call 321-622-2020 to speak to Joe about any drug testing industry training.
All of our courses listed can be purchased online. If you are looking for a particular training or consulting for a subject not listed, please give us a call!
Contact Joe Reilly & Associates Inc at 321-622-2020 or joe@joereilly.com.


Federal Drug-Free Workplace Online Supervisor Training Course 
This training can also be found in our training section, along with other training as they become available. This course was designed to provide information to federal agency supervisors on the goals of the DFWP; the supervisors' role related to the DFWP; recognizing workplace problems relating to illicit drug use; understanding drug testing and the drug testing program and process; implementing appropriate protocols to address illicit drug-related workplace issues; and supporting federal employees in need of DFWP assistance.
SAMSHA Drug Testing Resources
SAMSHA Drug-Free Workplace Programs
Drug-Free workplace programs are comprehensive programs that address illicit drug use by federal employees and in federally regulated industries.

IFDAT 2022
International Forum for Drug & Alcohol Testing
Conference in Salzburg: In partnership with Universität Salzburger, 18-20 SEPTEMBER 2022
For more information visit: https://ifdat.com/

Education Listings:
Invaluable professional training sessions, nationally-respected speakers and leaders, and great networking opportunities – all with the common mission of supporting excellence in the drug and alcohol testing industry and promoting safe and drug-free workplaces. This is what NDASA's Annual Conference is all about.
These three days of learning and sharing are designed to cultivate and advance knowledge and expertise in the fields of drug and alcohol testing, workplace safety, and public safety.
You can be a part of it in person, virtually, or both!


IFDAT 2022
International Forum for Drug & Alcohol Testing
Conference in Salzburg: In partnership with Universität Salzburger, 18-20 SEPTEMBER 2022
For more information visit: https://ifdat.com/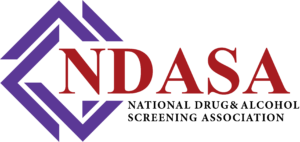 NDASA UNIVERSITY
Learn skills and earn professional recognition at NDASA University!
NDASA members and non-members will find our gold-standard industry training and a trove of resources to help them build and maintain a thriving business and client relationships. NDASA University offers:
• Online training courses you can take anywhere, anytime, at your own pace.
• Live instruction delivered in person or via video conference.
• Materials and support services companies need to build a business.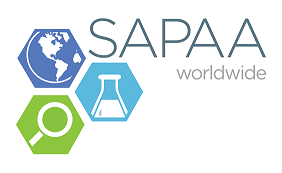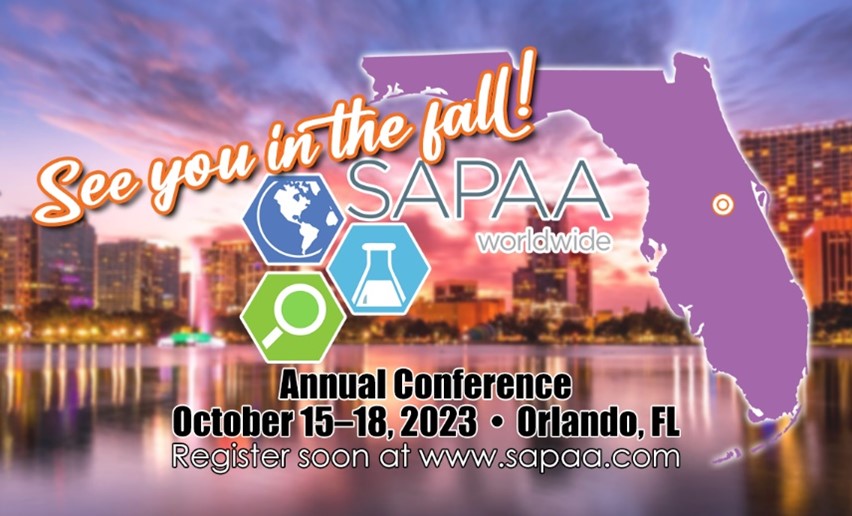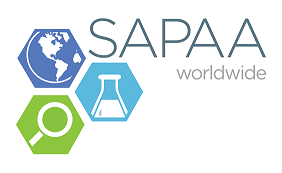 SAPAA Annual Conference
SAPAA's commitment to education is one of our most valuable benefits.  To ensure fast delivery of updated regulations and standards, SAPAA makes training available through three mediums.

Annual Conference:  Each year, SAPAA holds an Annual Conference designed to bring you leading-edge information and ideas in a location that's enticing and entertaining.  Our conferences provide attendees with jam-packed general session topics and opportunities to network with exhibitors and colleagues, along with our Training Institute courses that offer in-depth training in current issues.

Self-Paced Training Institute Courses:  SAPAA has partnered with many of the industry's most respected subject matter experts to bring you on-demand courses through our Training Institute.  Purchase your course, complete the reading, and take the course content exam—whenever it's convenient for you.

Webinars:  In order to distribute the latest in industry regulations, SAPAA will host live webinars as new details break.  Attendees may participate in the live webinar or view a recorded version.

Feature companies