Drug & Alcohol Screening Training



Company Listings:

Jessica Polk
Communications Director

The Current Consulting Group
4613 N. University Dr. #242 
Coral Springs, FL 33067
215.240.8204 x107
info@currentconsultinggroup.com
www.currentconsultinggroup.com
What is CurrenCy?
CurrenCy is online substance abuse training from the industry's most respected team of consultants, Current Consulting Group. Created using CCG's 150+ years of training and drug testing industry experience, CurrenCy offers training for Department of Transportation employees and supervisors as well as training for drug-free workplaces nationwide.
Becoming certified via CurrenCy is as easy as 1-2-3.
Simply find the course that you want in our extensive course catalogue
Register and pay for the course
Login to complete your training
Upon course completion, receive a customized completion certificate with continuing education credits.
IFDAT 2022
International Forum for Drug & Alcohol Testing
In partnership with Universität Salzburger -20th SEPTEMBER 2022
For more information visit: https://ifdat.com/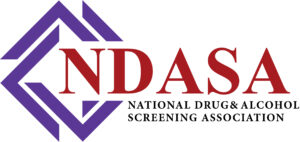 NDASA's Annual Conference
Leading the Race for Tomorrow
May 4-6, 2022 in Indianapolis
Invaluable professional training sessions, nationally-respected speakers and leaders, great networking opportunities – all with the common mission of supporting excellence in the drug and alcohol testing industry and promoting safe and drug-free workplaces. This is what NDASA's Annual Conference is all about.

Join NDASA for three days of learning and sharing.

Our annual conference is filled with spectacular keynote speakers, relevant break-out workshops, excellent training classes, and meaningful networking opportunities that are designed to both cultivate and share the participants' knowledge and expertise in the fields of drug and alcohol testing, workplace safety, and public safety.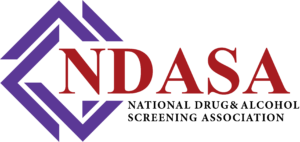 NDASA UNIVERSITY
Learn skills and earn professional recognition at NDASA University!
NDASA members and non-members will find our gold-standard industry training and a trove of resources to help them build and maintain a thriving business and client relationships. NDASA University offers:
• Online training courses you can take anywhere, anytime, at your own pace.
• Live instruction delivered in person or via video conference.
• Materials and support services companies need to build a business.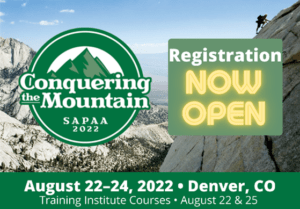 SAPAA Conference – Conquering the Mountain
A detailed conference schedule will be available Spring 2022.
Register early and SAVE BIG!We've got you covered! Conference registration fee includes admission to the Welcome Reception on August 22 and General Sessions on August 23 and 24, along with delectable buffet meals and snack breaks during General Sessions. Registration for Training Institute courses will be available to add on when the full brochure is published.CLICK HERE TO REGISTER ONLINE!For more information visit: https://www.sapaa.com/page/2022conference

Feature companies