Grab a latte and pull up a chair and join us for a great interview with Derek Hinton.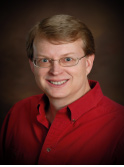 In 1984 I graduated college, went to Tulsa to visit my Grandparents before getting a "real job." I saw an ad in the Tulsa paper for a "DAC Services" (later USIS and HireRight) responded using a manual typewriter and was the 10th person to work there.
The background screening industry was my first full time job. Prior to that, my longest employment was delivering oxygen to home patients for two years in high school and college. The two main benefits of this job was that it kept me from taking up smoking and made me a better driver. There can be a foot of snow or ice on the ground, but people still breathe. And sliding down a hill while hauling bottles of highly compressed oxygen around will wipe the smile off even a high school senior's face. Interesting enough I stayed with the background screening company 20 years, but it was not a result of careful planning.
Regarding something he particularly likes about the industry, Derek shared several point, "For one, we're the good guys. Our goal is to help businesses protect their employees, clients and hard work they've done to build their business. And while doing that, we also offer the consumer more protections than the consumer would get absent the CRA." He added that he also likes working with entrepreneurs and there are a lot of them in our business.
Changing the conversation to his business Derek indicated that the mission of CRAzoom is to allow companies of all sizes to obtain NAPBS accreditation by providing them with the entire package to quickly, efficiently and confidently achieve the accreditation.
Derek further explained that CRAzoom was a result of several NAPBS members at a show I did not attend discussing NAPBS Accreditation and why more companies were not getting accredited. The upshot was they came home and called me to suggest I travel to CRAs offices and get them accredited. That was a non-starter, and I put them off for months, but after awhile, another way occurred to me and I spent four months creating the NAPBS Accreditation package. Within a few months, my first client got accredited in 6 weeks, so my friends at the show who called me occasionally rib me for being a little slow on the uptake.
His other business, CrimApollo was started last year because employers needed help with the EEOC guidance on criminal records. They can read the 52 pages of examples, caveats, footnotes and warnings, but they still need help. CrimApollo gives them this help and CRAs that white label the program to their clients are able to provide another service to their clients.
The mission of CrimApollo is to allow CRAs to provide employers a criminal record assessment and EEOC compliance program that helps the CRA, the employer and consumer.
Regarding the future, Derek believe that "accreditation will become more important and CRAs should put accreditation on their strategic priority list." He added, "If you are going to get accredited, it makes sense to reap as much benefit from as possible from being one of the first rather than playing catch-up with others. And regardless of your size, from the big ship that's hard to turn, to the small agency with 4 employees, accreditation is achievable." Continuing the discussion about what he sees happening in the future Derek said, he sees more regulation and scrutiny of business practices. This will take the form of state and local initiatives (ban the box is an example), FTC enforcement of FCRA regulations and the EEOC guidance enforcement and he sees fewer potential "home run" data sources being developed with the possible exception of more vertical products versus those with mass application.
Picking up on his point about more regulation coming Derek note that "If regulation and compliance become more important, and competition gets crowded when comparing pricing, turnaround and product availability, CRAs may expand into new areas such as recruiting services or employee management and review services. It is also his belief that "NAPBS Accreditation will also start to look more like a floor than a ceiling for CRAs."
His final comment on what he sees coming in the future was that he believe with the recent wave of FCRA lawsuits that HR managers at employers will become more aware of their responsibilities and look for employment screening partners rather than employment screening data dumps.
Turning the conversation back to him personally he share that his hobby is certain aspects of World War II, and he enjoys first person accounts from the US Submarine campaign and the British and American POW camps. He noted a book he recently read, "Stolen Journey" by one of three British POWs who escaped from the famous "Great Escape" camp before the more famous escape, and made it home by train and ship. They tunneled from beneath a wooden gymnastic vaulting horse over the course of months. It's one of these occurrences that you would disbelieve if you didn't know it to be true.
Finally he shared that one of the people he would really like to meet would be Chuck Yeager. He commented that Yeager has lived a full life: from becoming an ace in one day in World War II to getting shot down and escaping with help from the French Resistance to breaking the sound barrier after the war.
His favorite quote is "The only thing for sure in life is change," and with his quick with added "But that could change."
For more information on CRAZoom or CrimApollo Derek can be reached at DerekH@crazoom.com