Background Screening Vendor Showcase: Wholesalers/Resellers



Company Listings:
Omni Data Retrieval
Toll Free: 877-257-0054
Email: sales@omnidataretrieval.com
Web: www.omnidataretrieval.com
Omni Data Retrieval is a wholesale public record retrieval organization specializing in domestic and international criminal information. We service all counties nationwide with
fast, accurate, reliable public record retrieval.Our goal is to provide all clients:
Immediate access to customer service staff
Intelligent ETA's on every search requested
Multiple XML interface options
Competitive volume pricing
At Omni Data Retrieval we are continually expanding supplier networks, investing in our client partnerships and improving our technology to provide each of our clients a unique and remarkable experience.
We look forward to the opportunity of earning both your respect and your business.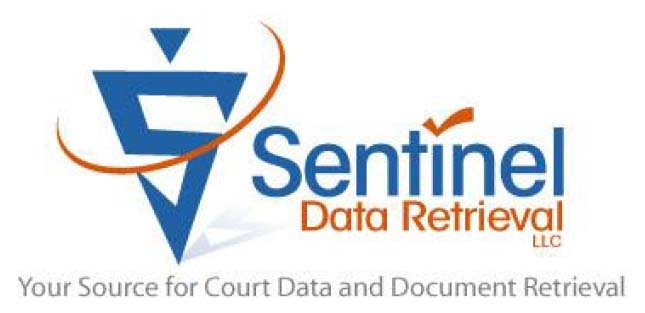 Research Department
Sentinel Data Retrieval,
LLC 710 Oakfield Dr., Suite 254
Brandon, Fl, USA 33566
888-725-2535
info@Sdataretrival.com
www.SdataRetrieval.com
Sentinel Data Retrieval, LLC provides many of the nation's leading background check companies with county court research, document retrievals and criminal/civil search results. Our clients come to us for consistently reliable, accurate, and timely court research and due diligence.

As a client, you will receive efficient turnaround times, friendly customer support, and high accuracy. We adhere to the NAPBS, and PRRN guidelines and other industry best practices and code of conduct.

Put our services to the test. Contact us today!

Available integrations: Accio Data, Deverus, Digital Delve, FRS, Tazworks & Teamscreen.


Bryan Snow Director, Strategic Relationships
Wholesale Screening Solutions
125 East Hirst Road, Suite 1B
Purcellville, VA 20132
USA
540-338-2901
bsnow@wholesalescreening.com
http://www.wholesalescreening.com
Public Records Research and Verifications from a Partner You Can Trust. Backed by our powerful FuseOS® operating system, highly-trained researchers, and dedicated customer service professionals, Wholesale Screening Solutions is committed to being proactive, transparent, and responsive. Combining a strict data-driven management style with just the right amount of human touch, we deliver quality data, predictable turnaround times, and unprecedented scalability—all at affordable wholesale prices. We apply this same proven process-driven approach, commitment to quality, and customer service to verifications. Wholesale Screening Solutions sets a new standard for what you can expect from your public records research provider.Read more >


MicroBilt
1640 Airport Rd, Suite 115
Kennesaw, GA 30144 USA
800-884-4397
sales@microbilt.com
www.microbilt.com
For an employer about to make a hire, background screening is an important step in making a smart decision.

MicroBilt's innovative Background Screening products allow you to look at hard-to-find data used by industries such as: Banks, Landlords, Transportation, Delivery, Shipping, Service industries, Staffing companies, Property management.
Civil Records – Bankruptcy, Evictions, Suits, Liens, Judgements
Criminal Records – Criminal Search
DMV Records – Driver's License Verification, Motor Vehicle Search, MVR Records Report
Verification – Employment and Education Verification
MicroBilt is the leading provider of alternative consumer data for Underwriting and Risk Management for almost 40 years.


Crispin Cruz
Vice President, Sales
B&B Reporting Inc.
5755 North Point Parkway, Suite 59
Alpharetta, GA USA 30022
678-278-2420
ccruz@bbreporting.com
www.bbreporting.com
B & B Reporting, Inc. is an employment background screening company that was incorporated in 1995 by owner and CEO, Patricia Blankenship. Pat began her career as a Court Clerk in Alabama, where she worked from 1979 to the mid 1990's. Realizing there was a need for compliant background screening companies to provide incomparable products, she founded B & B Reporting, Inc. where she is still involved at the executor level to this day.Our goal, is to help our clients prevent employee-related loss and fraud while providing a safe and secure workplace for our client's current employees.

CoreLogic National Background Data
866.389.8817
Court Names Inc.
DHI-DRIVERS HISTORY INC
800-974-8422
609-482-8198 Fax
Omni Data Retrieval.com
20890 Kenbridge Court
Lakeville Mn 55044
952-985-7220
Securitec Screening Solutions
Roanoke, VA 24018
Office: 540-725-1571
Fax: 540-400-0953
Wholesale Channel Executive
American Information Research Services, Inc.
3675 Crestwood Parkway NW, Suite 270,
Duluth, GA 30096-1801
800.661.9388 Ext. 8260
Wholesale Screening Solutions
P.O. Box 2666
Purcellville, Va 20134
540-338-2901

Feature companies