Background Screening Vendor Showcase: International Providers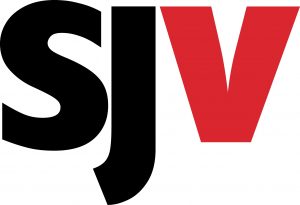 Nitza Lamas
VP | International Solutions & Compliance
SJV & Associates
1701 Barrett Lakes Blvd. Suite 380,
Kennesaw, Georgia 30144 USA
Phone: (800) 203-0582
Fax: (770) 917-0979
Nitza.L@sjvassoc.com
sjvassoc.com
SJV is a Global Solutions Provider, combining innovative technology with human expertise.

The International screening services at SJV offer a complete suite of solutions in over 200 countries and regions, worldwide. Our product offerings include: Criminal Searches, Education & Employment Verifications, References, Document and ID Verification, along with Watch List and Sanctions Searches. Our technology and integration capabilities allows us to process and deliver timely, transparent, and accurate results, maintaining the highest levels of data integrity and security possible.

SJV maintains an ISO 9001:2008 Certified Quality Management System and EU-US Privacy Shield Certification, ensuring superior quality research, results, and first class customer service to their entire client base.


Netforce Global LLC
18 Crow Canyon Court – Suite 310
San Ramon, CA 94583, USA
Telephone Number: 888-326-5286
Fax Number: 888-326-5286
www.netforceglobal.com
Joan.Grondin@NetForceglobal.com
NetForce Global LLCis the leading Wholesale provider of International Background Screenings in the America's, Canada, Europe, Middle East, Africa, and the Asia Pacific Regions. NetForce Global provides Retail Background Screening Customers with high quality background information that multinational corporations require to make informed hiring decisions. Our company has taken the time to research and understand the intricacies of each International Market. We have integrated our compliance research and expertise to deliver a flexible, reliable, and efficient product. NetForce Global hasdeveloped a proprietary state of the art software systemthat provides ease of use for customers, and the system supports expedient updates by vendors, and customer retrieval.Read More >


International Screening Solutions, Inc.
114 TownPark Drive – Suite 540
Kennesaw, GA 30144, USA
678-784-7640
www.intlscreening.com
International Screening Solutions (ISS) is one of the only wholesale background screening companies specializing in international screening services for pre-employment and due diligence objectives. ISS provides a comprehensive set of screening products in over 200 countries globally allowing you to work with only one supplier. Our tailored screening solutions provide all of the tools your clients need to conduct pre-employment and business partner/vendor screening. Our operational emphasis is ensuring 100% compliance at all times with Data Protection Laws and associated mandates in each country where we offer services around the world; it is this strategic focus that has developed the riskaversion practices that give our clients unrivaled security and stability. ISS' automated, web-based ordering system provides an up to date global knowledge-base with real-time status, form and data requirements, turnaround time and detailed service descriptions at your fingertips 24 hours a day.Read More >

Neeyamo Enterprise Solutions (P) Ltd.
1637 Las Piedras Ct,
Los Gatos, CA 95032, USA
Telephone Number: 408-370-3792
Fax Number: 888-326-5286
Web Site: www.neeyamo.com
Email:irene.jones@neeyamo.com
Neeyamo is a leading provider of end-to-end HR outsourcing and employee background verification (BGV) services. As a part of our India BGV service portfolio, we service academic checks, employment history, criminal background, banned substances – drugs check, professional references, residence or address check, credit rating, global database check, identity, and others speciality checks as required.Neeyamo is the trusted business partner for companies looking to undertake BGV in India. We also provide low cost and high quality offshore support to perform local/ international BGV.Neeyamo is an International Member of NAPBS with pan India presence. It is ISO 9001:2008 and ISO 9001:2005 certified company.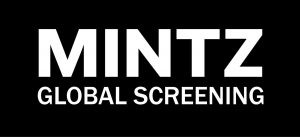 Mintz Global Screening Inc.
900-305 Milner Ave
Toronto (Ontario)
M1B3V4
Phone: +1 877 359 8130 x 7882
salesinfo@mintzglobal.com
http://mintzglobalscreening.com/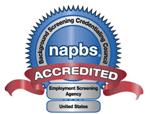 We provide clarity in a complex world. With over 90 years of experience, Mintz Global Screening, formally known as Garda Background Screening Solutions, is recognized as the most trusted and leading Canadian provider of background screening solutions. Customers rely on our professional teams to provide them with vital information to make informed business decisions on a candidate's suitability or risk level. Our bilingual specialists are highly trained and adept at finding the information necessary to manage your risks and avoid losses. You can count on our consultative approach for a solution tailored to your business needs.


Marty Britton
President & CEO
265 Port Union Road, Suite 15516
Toronto, ON M1C 4Z7
T : 416-286-6668
F : 416-283-9392
http://www.brittonmanagement.com
Britton Management Profiles is the first ever reference checking company in Canada and has been in business for over 40 years. We deliver factual information and accurate assessments in a comprehensive profile about your potential candidates. Our specialty is reference checking, but we also offer a wide range of pre-employment services including international criminal and credit checks, terrorist watch list checks, employment and education verifications, drivers abstracts, exit interviews, social media checks and much more. Your candidate's profile is managed by one representative – from start to finish. We help you make the right hiring decision the first time…with confidence!Read More >


Horacio 930
Col. Reforma Polanco
11550 Mexico, D.F.
Mexico.
Phone: +52 (55) 5511-3237
http://www.multilatin.com
MultiLatin Advisors S.A. de C.V. is a regional company that provides background screening solutions to companies hiring employees and contracting trading partners throughout Latin America and the Caribbean. Our solutions include:
Employee check.
Partner check.
Due diligence.
MultiLatin works under the most strictly data protection and legal requirements in each country helping clients to reduce reputation risks, corruption and fraud.



Yabei Hu
Senior Consultant
Huaxia International Credit Consulting Co., Ltd.
Room 1801, 18/F Tower3, Beijing International Center,
No.38 Yard East Third Ring North Road,
Chaoyang District,
Beijing, China100026
+86 10 65665672
yabei_hu@huaxiacrif.com
pes.huaxiacredit.com
Huaxia Credit is the oldest provider of professional Pre-Employment reports in China and has been providing services throughout China and the world since 2001. Our reports are provided in a timely manner to meet our client's compliance and regulatory requirements. Our accuracy has never been questioned and sets the standard by which all others are measured.

Huaxia Credit provides a wide variety of Pre-Employment reports based on reliable sources to meet our clients' needs and in partnership with our sister company, Huaxia Dunn & Bradstreet China, can provide added value to our services with Company Credit History Reports. Our services are unmatched in China.Read More >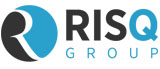 Adam Graham
Group Sales Director
RISQ Group
#10-01 United Square,
101 Thomson Road,
Singapore 307591
65 9295 7287 (Phone)
adam.graham@risqgroup.com
www.risqgroup.com
We are RISQ Group and if you or your clients are hiring for Asia or looking to learn more about the largest background screening market in the world, you need to speak with us.

We are the go-to background screener for Asia combining granular local knowledge with global sophistication. We have offices in China, Singapore, Hong Kong, India, Australia and Malaysia (and a UK office planned for Q2, 2016). RISQ Group is your single point of reference – always reliable; always accountable; speaking your language and always transparent and compliant. For further details, please check out www.risqgroup.com or contact Adam Graham on adam.graham@risqgroup.com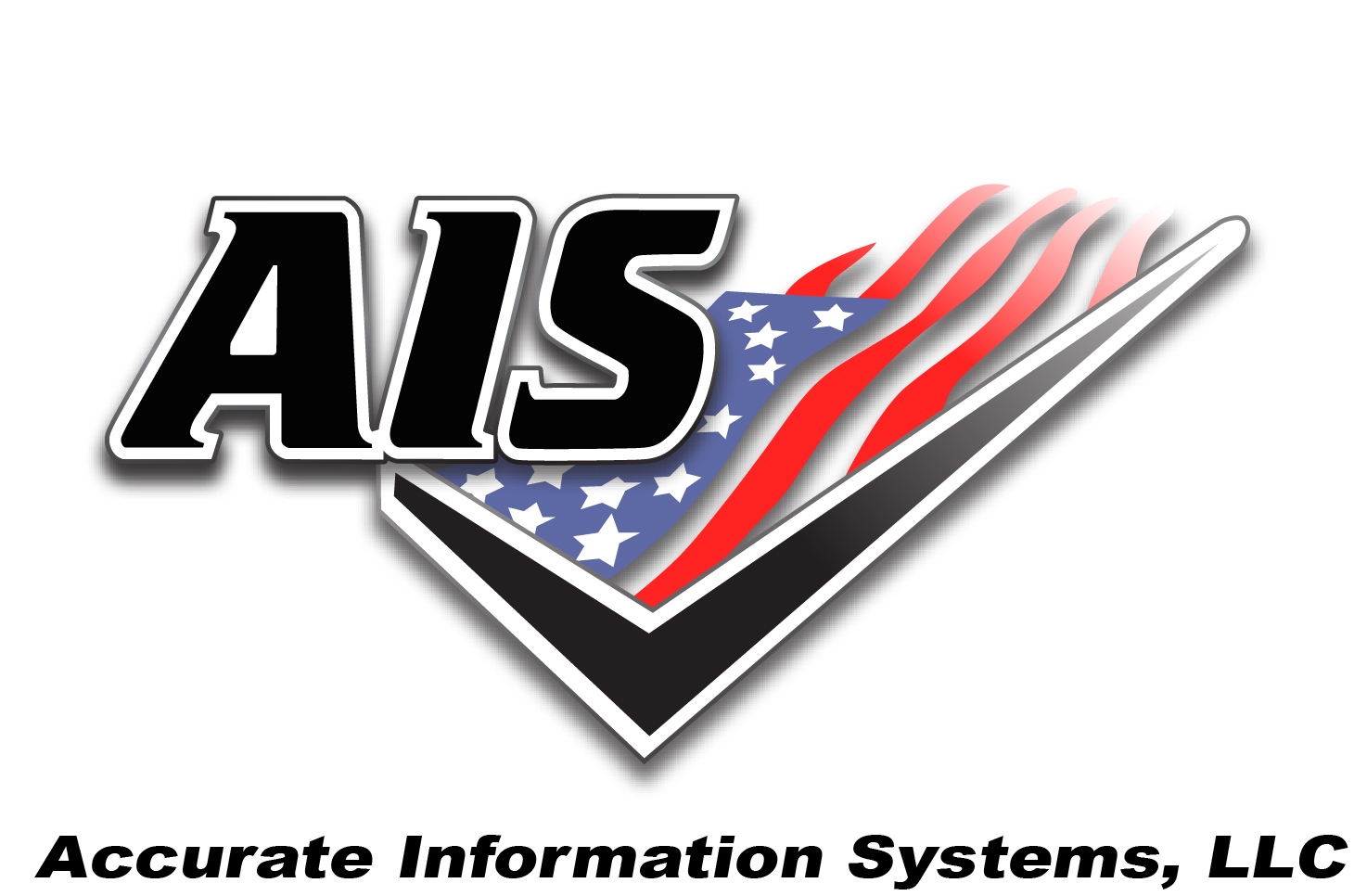 Kevin McCrann
Managing Partner
Accurate Information Systems, LLC.
871 Venetia Bay Blvd., Suite 210
Venice, Florida34285
Telephone: 1-800-295-7109
Fax Number: 19414120005
www.accinfosys.com
info@accinfosys.com
Take all the twists, turns, complexities and legalities associated with domestic U.S. employment background screening….and multiply it by every country around the globe. That, is the very essence of the international employment background screening environment and nobody knows it better or does it better than the professionals at Accurate Information Systems. Whether it is a criminality search, employment or education verification, an address verification or other legal request we can as a one stop vendor supply it all. The minefield of legal and cultural obstacles that exist are numerous, sensitive and must be respected. Call us today and join the family of companies that we have successfully guided through the myriad of obstacles associated with International screening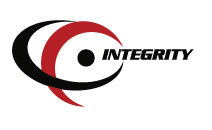 Integrity Asia
Jl. RS. Fatmawati No. 57-B, Cilandak Barat
Jakarta 12430 Indonesia
Tel: +62 21 – 7698277
Fax: +62 21 – 7668182
contact@integrity-asia.com
Integrity Asia, a background screening specialist in South-East Asia, provides a wide range of screening services to assist our clients recruit high-integrity candidates. Our team of office screeners and field investigators are operational in Indonesia, Thailand and Malaysia. Fully trained and dedicated to all types of verification and searches, we rely on Prisma, our proprietary screening platform and accessible to our clients via a secured portal. Our system is designed to provide our clients with a user-friendly day-to-day experience: avoid a flow of emails, submit in one click, order management, automatic notifications. Do not hesitate to visit our website: http://integrity-asia.com/screening/ or send us a message at contact@integrity-asia.com


Amy Barbieri
Co-Founder & Chief Revenue Officer
VITAL4DATA
1901 Mary Eliza Trace NW
Suite 202
Marietta, GA 30064
Phone: 770-763-8931
abarbieri@vital4.net
www.vital4.net
VITAL4DATA is the leading wholesale provider specializing in international background screening data offering nearly 3,000 products and services in over 240 countries & territories. We are 100% transparent with our sources and we go above and beyond by equipping our clients with a knowledgebase that houses all the information you need to be an expert in international screening. VITAL4DATA's clients have a major advantage against their competitors.
Data Products
Verification Products
Criminal Products
Financial Products
Due Diligence


Aashish Taneja
Co-Founder & Director
NETRIKA CONSULTING INDIA PVT. LTD.
Plot no.-2, Industrial Estate,
Udyog Vihar, Phase IV
Gurugram 122015, Haryana, India.
+91-9990944440
Email: aashish@netrika.in
Website: www.netrika.in
Skype: netrikaconsulting
Netrika Consulting India Pvt Ltd (Netrika), an ISO 9001 & ISO 27001:2013 certified company which assists companies to mitigate their business risks and make sound and decisive choices. Our comprehensive and integrated suite of professional services help organizations manage risk and enhance value for both shareholders and stakeholders alike.

We help clients protect capital, assets and people in areas of: 360 degree background verification, Corporate Fraud Investigations, Women Safety Trainings, Employee Integrity checks, Senior management due diligence, Cyber Security Assistance, Specialized Security Trainings etc.

With the experience of handling the operations across the globe. Netrika is headquartered at India , with a PAN India Presence and international offices in UAE, Singapore & Sri Lanka.

ClearStar.net
6525 Shiloh Road, Suite D-300
Alpharetta, Georgia 30005
Ph: 770-416-1900
Fax: 240-248-0060
Service: 888-30-CLEAR
877.796.2559
Cluso Background Investigation Company
Sharon Sutila
Managing Director
Cluso
777 Main Street, Suite 600
Fort Worth, TX 76102
USA
1-866-685-5177
DISA Global Solutions, Inc.
12600 Northborough Dr.,
Suite 300
Houston, TX 77067
281-673-2541
eDucheck
1 Adekunle Owobiyi Close,
Off Nob-Oluwa Street, Ogba-Ikeja,
Lagos, Nigeria
(234) 3426267, 3426268
NEPCON Verification Pvt Ltd
2nd Floor E-Block, Kathmandu Business Park
Teku, Kathmandu, Nepal
Tel: +977-1-4104597, 4104574
Pangeodata
Atlanta, GA
Phone: +1 888 885 5099
Fax: +1 844 441 0817
Priority Investigations
PO Box 266
Belfast
Northern Ireland
United Kingdom
BT5 4AQ
+ 44 (0) 28 9442 8284
Pinkerton Consulting & Investigations
11019 McCormick Rd. Suite 120
Hunt Valley, MD 21031
(410) 229-5470
(800) 635-1649
RANDOX Testing
34 Diamond Road
Crumlin
Co. Antrim
BT29 4QX United Kingdom
Tel: +44 (0) 28 9445 1011
ReferencePro, LLC
9 S. Washington St., Ste. 515
Spokane, WA 99201
415-606-6365
866-647-5564 x5
Steele Compliance Solutions
World Headquarters
One Sansome St., Suite 3500
San Francisco, CA 94104 – USA
Phone: +1.415.692.5000
Straightline International
PMB 1007 Box 10001
Saipan, MP 96950 USA
Phone: 1-866-909-6678
From Outside the USA Call: +44-207-900-2849
Top Credit Beijing Screening Co.,LTD
2109,Tower A, Fulllink Plaza,
Chaoyang District, Beijing,100020
China
Tel: +86 10 65889886 Ext 241
Cell: +86 135 110 76711