Background Screening Vendor Showcase: IDENTITY MANAGEMENT & BIOMETRIC SCREENING



Company Listings:


Accurate Biometrics
500 Park Boulevard, Ste. 1260
Itasca, IL 60143
Phone: 866-361-9944
AccurateBiometrics.com
Contact:
Jimmy Critchfield
Director, Government Sales & Partnerships
Phone: 708-887-9245
jvcritchfield@accuratebiometrics.com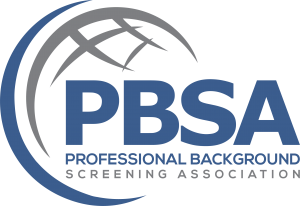 Accurate Biometrics is a trusted provider of fingerprinting services to the background screening industry.
New for 2020! Customized solution-based services to manage fingerprint data from all sources…
Cloud-based fingerprint technology solutions

FBI channeling for Authorized Recipients

Departmental Order 556-73 (Identity History Summary Checks)

State connectivity to Illinois, Florida, California, Nevada; all other TBD

Livescan equipment for sale or lease 

FBI ink card processing

Nationwide fingerprint collection network 
As an independent resource, your best interest is our top priority. We are a woman-owned small business. Twenty years of experience. Better Business Bureau 13 Year Exemplary Service Certificate awarded in 2019.

Advanced Mobile Fingerprinting and Notary
321 Northlake Blvd., Suite 214A
North Palm Beach, FL 33408
Phone: (561) 612-7037
Anviz
41656 Christy Street
Fremont, CA 94538
Phone: +1-510-573-6552
AuthenticID
1230 Peachtree Street NE, 19th Floor
Atlanta, GA 30309
Phone: (855) 825-4343
Cogent Inc.
639 N. Rosemead Blvd.
Pasadena, CA 91107
Phone: 626.325.9600
Fax: 626.325.9700
Cross-Checks
B211 – 2099 Lougheed Hwy
Port Coquitlam, BC, Canada
V3B 1A8
Phone: +1 (604) 474 0879
Toll-Free: 1800 882 5071
EvidentID
3405 Piedmont Rd NE, Suite 100
Atlanta, GA 30305
Phone: +1.877.832.5298
Fieldprint, Inc.
12000 Commerce Parkway, Suite 100
Mt. Laurel, NJ 08054
Toll-free: (877) 614-4364
GitHub
88 Colin P Kelly Jr Street
San Francisco, CA 94107
Phone: +1 (877) 958-8742
Goodix
Floor 8, Phase D, Building 4
Shenzhen Software Industry Base
Nanshan District, Shenzhen, China
Phone: 0755-36381882
IDValidation from CID
713 W. Duarte Rd., #106
Arcadia, CA 91007
Toll-Free: (855) 938-3743
Phone: (626) 254-0000
Intelligent Fingerprinting
14-17 Evolution Business Park
Milton Road
Impington, Cambridge
CB24 9NG United Kingdom
Phone: +44 (0)1223 941941
Jevo Ltd.
Unit 5, Mercury Court, Orion Business Park
Tyne Tunnel Trading Estate
Newcastle upon Tyne
Tyne And Wear
NE29 7SN
Phone: +44 (0)191 296 3623
Laxton Group 
16 Sterling Lake Road
Tuxedo Park, NY 10987
Phone: +1 845 535 6210
MicroBilt
1640 Airport Rd., Suite 115
Kennesaw, GA 30144 USA
Phone: 800-884-4397
Mobile Fingerprinting Solutions
8120 Penn Avenue S, Suite 454
Bloomington, MN 55431
Phone: 952-595-5800
National Fingerprint Lab
6999 Dolan Road
Glouster, Ohio 45732-9003
Phone: 888-823-7873
NorthRow
Rise London 41 Luke Street
Shoreditch, EC2A 4DP
London, Great Britain, UK
Phone: + 44(0)1235 375 000
Precise Biometrics AB
Mobilvägen 10
223 62 Lund
Sweden
Phone: + 46 46 31 11 00
PreventFirst.com
3710 Riviera Street
Suite 1A
Temple Hills, MD 20748
Phone: 301-423-5414
Text: 443-413-5119
Robert Bosch LLC
38000 Hills Tech Drive
Farmington Hills, MI 48331
Phone: +49 711 400 40990
SPEX Forensics
20 Knightsbridge Rd.
Piscataway, NJ 08854
Phone: +1 732-623-8335
SureID, Inc.
5800 NW Pinefarm Place
Hillsboro, OR 97124
Phone: (503) 924-5300
The Finger Printer
783 Lawrence Avenue West
2nd Floor, Suite 10
Toronto, Ontario M6A 1C2
Phone: 416-782-5926
Fax: 416-782-2286
Toll-Free: 1-888-672-7266
TRUSTID LTD
9, Greyfriars Road
Reading
RG1 1NU
United Kingdom
Phone: 0118 446 0822
ViRDI
12F, Munjeong Daemyeong Valeon Bldg.
127 Beobwon-ro Songpa-gu
Seoul, Korea
Phone: +82 2 6488 3129
ZignSec AB
Solna Torg 19
SE-171 45 Solna
Sweden
Phone: 08-410 785 00

Feature companies