Background Screening Vendor Showcase: Technology Solutions: Databases, Software solutions, Information Techology Services



Company Listings: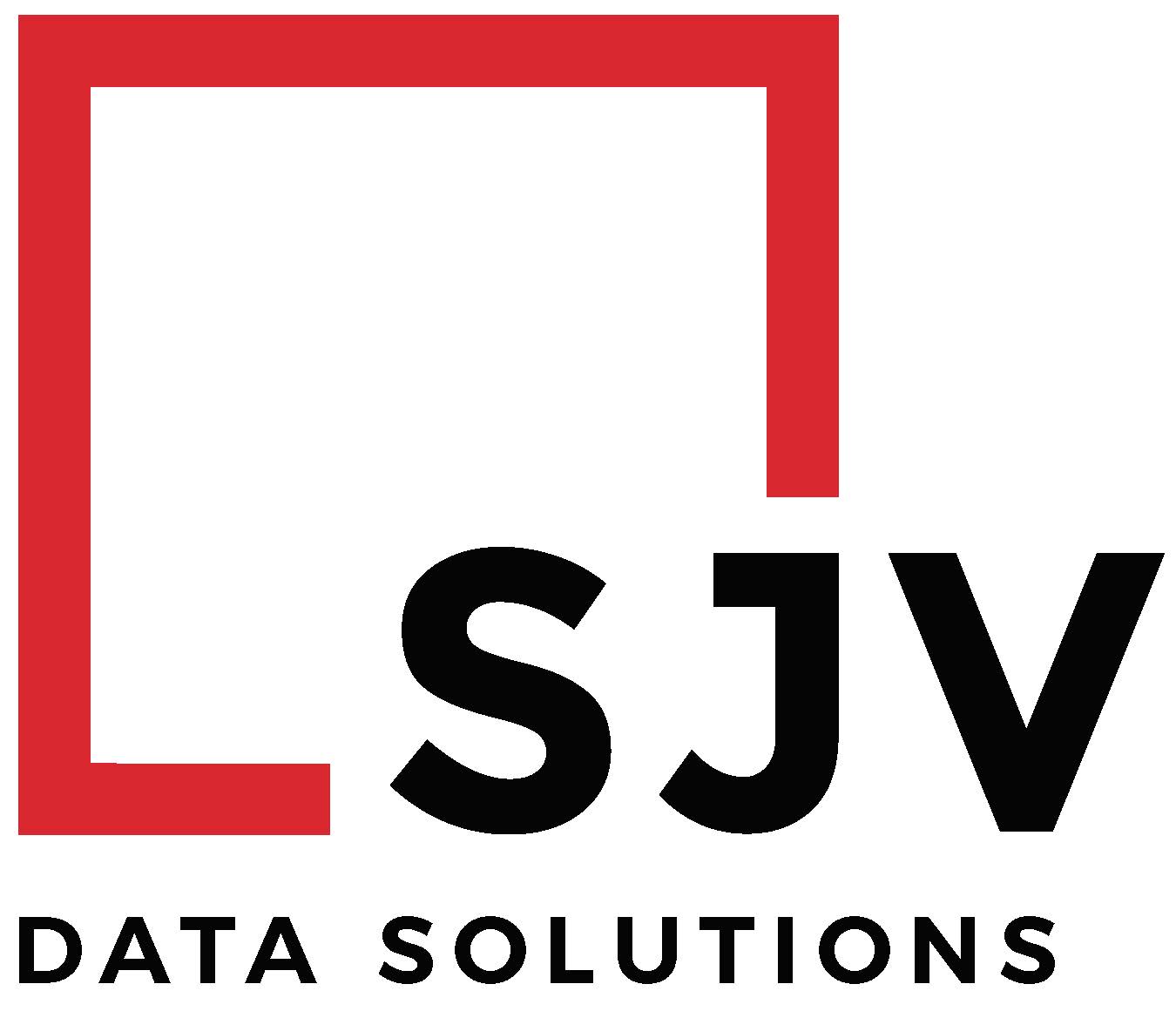 Vince Brodt
Vice President of Client Experience
SJV & Associates
1701 Barrett Lakes Blvd. Suite 380
Kennesaw, Georgia 30144 USA
(800) 203-0582 main
(770) 917-0979 fax
vince@sjvassoc.com
www.sjvassoc.com
SJV is a Global Solutions Provider, combining innovative technology with human expertise. Driving the highest standards for time, service, and accuracy with Conventional Court Research, Automated Court Research, International Solutions, MedEx Solutions, and our Verifications Suite; SJV is the Premier Information Supply Chain to the Background Screening Industry.

SJV is also the only firm in its direct marketplace to combine a Six Sigma Hybrid Quality Management System with Privacy Shield Certification, ensuring superior quality research, results, and customer service, for their entire client base. For more information, visit http://www.sjvassoc.com, or contact us directly at 800.203.0582 and via e-mail to Solutions@sjvassoc.com.


Jeremy Hoover
Convergence Research, Inc.
9075 Centre Point Dr., Suite 180
West Chester, Ohio 45069
Phone: 866.606.4023, ext. 303
Fax: 866.945.9369
jmh@convergenceresearch.com
www.convergenceresearch.com
Providing Accurate, Affordable Wholesale Research to CRA'sConvergence Research supplies Consumer Reporting Agencies with timely, economical wholesale criminal, civil pre-employment and pre-tenant research including:
Instant criminal nationwide database searches
Live sex offender searches
Reference checks
Address histories
Automated web extraction
International and medical sanctions
Regional searches
Motor vehicle reports
To ensure the seamless flow of data, we stay current with Accio Data, BackChecked, ClearStar, deverus, Digital Delve, Epic Concepts, FRS, TazWorks and TeamScreen. When needed, our in-house programmers will provide custom integrations.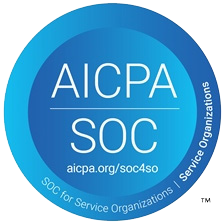 Convergence Research is the first wholesale researcher to receive the SOC 2 – Type 2 Certification from the AICPA verifying the security, processing integrity, confidentiality, and privacy of client data.


Alicia Jones Chief Revenue Officer
Tracers
15470 Flight Path Drive
FL, 34604
USA
512-656-8555
data@tracersinfo.com
www.tracersinfo.com
Tracers has supplied background screening companies with pointer data for millions of background checks for over 20 years. In addition to providing the first-rate quality SSN traces that the background screening industry depends on, today's Tracers also provides clients with so much more consumer data than ever before. With meticulously managed data and ongoing updates derived from over 6,000 sources, Tracers delivers the data that drives businesses forward. Tracers provides people searches, asset searches, public records data, and business data that is accessible via a variety of ways including real-time API, batch, and in the new Tracers online platform.Read More >


Gary DeWitt
President
Epic Concepts, LLC
PO Box 436054
Louisville, Ky 40253
(502) 379-4621 Ext.301
(877) 760-5215 Toll Free
www.epicconcepts.info
gdewitt@epicconcepts.net
Epic Concepts is a "Cloud Based "software platform provider for both CRAs and wholesalers to help maximize your operations efficiency. Automation tools "White Labeled" that allow you to meet and exceed your End User clients expectations and needs. Integrations to hundreds of products for thousands of links to everything from Court Records to eVerify and Homeland Security. International capability along with various options makes EZyCheck 2.0 (a 4th generation processing platform designed and supported by our executive team) a solution which keeps moving forward to keep you one step ahead.Contact us to learn more about EZyCheck, EZyApp, and more www.epicconcepts.info


Jordan Blasdell
Director of Strategic Alliances
Jordan.blasdell@tazworks.com
(801) 572-7401 x111
www.tazworks.com
TazWorks is a SaaS-based software and technology platform that powers the largest number of background screening companies in the nation. TazWorks offers end-to-end technology solutions and revenue-generating strategies to Consumer Reporting Agencies (CRAs) who provide background screening as a service. TazWorks delivers the most comprehensive network of integrated data providers, Applicant Tracking Systems (ATS), Human Resource Information Systems (HRIS), Property Management Systems (PMS), drug screening, and other related services. TazWorks was founded in 2002 and is based in the Greater Salt Lake City area of Utah.


Appriss
9901 Linn Station Rd.
Louisville. KY40223
Telephone 866-277-7477
Web Site: https://apprissinsights.com
Email: marketing@apprisssafety.com
Appriss Insights provides the nation's most comprehensive source of criminal justice data for risk prevention. We are a team of technology and data science experts who provide insights and analytic solutions that support informed decisions for early response to people-driven fraud and risk. By delivering real-time notifications and actionable insights, we enable government agencies and commercial enterprises to save lives, fight crime, prevent fraud, and manage risk.

Learn more at https://apprissinsights.com

WilkieSoft
Telephone 901-359-0976
Web Site: www.wilkiesoft.com
Software Solutions for CRAs and Court Researchers

WilkieSoft provides affordable software solutions for CRAs and court researchers who need a platform, powered by Accio Data, that fits their budget.  With WilkieSoft, you can enjoy the features of a full-service software solution at a fair price of $100/month for unlimited use.  Sign up today at www.wilkiesoft.com or call 901-359-0976.

Learn more at www.wilkiesoft.com

United States

 Accio Data
14320 FM 1826
Austin, TX 78737
Phone: 888 450-2060
Acxiom Corporation
6111 Oak Tree Blvd.
Independence, OH 44131
Ph: (216) 615-7600
Fax: (216) 615-7666
American Driving Records
P O Box 1970
Rancho Cordova, CA 95741
(800) 766.6877, press 3 for Sales
(916) 456.3291
Appriss
10401 Linn Station Road
Louisville, Kentucky 40223 United States
(p): 1-866-Appriss
(f): 502-561-1825
BackChecked
Joohn Kloos
BackChecked LLC
5916 E. Arcadia Ln.
Phoenix, AZ 85018
480.970.3612
Backgroundchecks.com
12770 Coit Road,
Suite 1150 Dallas, TX 75251
469-791-9122
Chetu
10167 W Sunrise Blvd, Suite 200,
Plantation, FL 33322
Phone: 954.881.8935
Fax: (305) 832 5987
ClearStar.net
6525 Shiloh Road, Suite D-300
Alpharetta, Georgia 30005
Ph: 770-416-1900
Fax: 240-248-0060
Service: 888-30-CLEAR
877.796.2559
CoreLogic National Background Data
Phone: 866.389.8817
deverus, Inc.
1708 West 6th Street
Austin, Texas 78703
Office: (888) 690-9297, x30
Digital Delve Background Screening Software
480-553-9795 Ext 202
480-636-6986
FACIS®
4817 B Eisenhower Avenue
Alexandria, VA 22304
410-381-1189
Form I-9 Compliance Inc.
24 Corporate Plaza Ste. 100
Newport Beach , CA 92660
Phone: 949.640.4949
Fax: 949.720.4933
FRS – Imagination Technologies
5212 Concord Hwy
Monroe, NC 28110
direct (704) 846.2020
office (704) 282.2320
fax (704) 282.2307
Epic Concepts
PO Box 436054,
Louisville, Kentucky,
USA 40253
Phone: (502) 379-4621
(877) 760-5214
Fax: (502) 454-4481
IDI Core
3057 Peachtree Industrial Blvd.
Ste 100
Duluth, GA 30097-8619
IDresponse
124 N. Union Street
Olban, NY 14760
Phone: 716.372.1800
Fax: 716.372.3300
Informed Decisions Group, Inc
8854 Jordan Ct,
North Ridgeville, OH 44039
(440) 454-0399
Innovative Enterprises, Inc.
Oyster Point Professional Park
Suite B 11824
Fishing Point Drive
Newport News, VA 23606
Phone: 502.640.8735 /
1.888.777.9435
LocatePLUS
P.O. Box 3168
Peabody, MA 01961
888.746.3463
Merlin Information Services
215 South Complex Drive
Kalispell, MT 59901
800-367-6646
National Data Research Inc. (DBA – SkipMax)
877-531-DATA ( 3282 )
6 West Main Street
Fredonia, NY 14063
877-531-3282
National Innovative Software Solutions, LLC
2108 Plantside Drive, Suite 200
Louisville, Kentucky 40299
Phone: 800-928-4774
Fax: 502-495-1067
RapidCourt, LLC
P 704-997-0101 (x 167)
F 704-997-0102
Reference Pro.Net Inc.
1620 Grande Ave., Suite 7
Novato, CA 94945
Ph: (415) 493-2118
Fax: (888) 877-0204
TazWorks, LLC
1192 East Draper Parkway,
Suite 401
Draper, UT 84020
801-572-7401 x101
Fax – 866-203-9020
Tracers Information Specialists, Inc.
15470 Flight Path Drive
Brooksville, Florida 34604-6823
877) 723-2689
TyphoonData
511 South Orem Blvd.,
Orem, Utah 84058
800.780.5901
VBO Verified
17330 W. Center Road
Suite 110-301
Omaha, Nebraska 68130
Phone: 402-915-5202
Fax: 402-925-0057
Vincera, Inc.
611 South Congress Suite 350
Austin, TX 78704
Phone: 512-443-8749
Fax: 512-443-9326
WilkieSoft
P.O. Box 40134,
Memphis, TN 38174


United Kingdom

PASS Technology Group
45 Pall Mall
London, SW1Y 5JG
United Kingdom
+44 (0) 330 113 2361

Feature companies