Background Screening Vendor Showcase: Court House Searches/Public Record Retrievers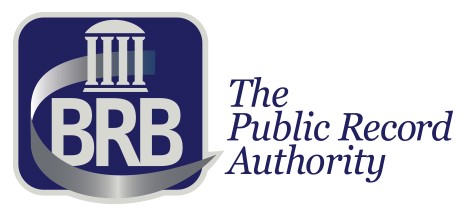 BRB Publications, Inc.
PO Box 27869
Tempe, AZ 85285,
USA
800 929 3811
800 929 4981
www.brbpublications.com
BRB Publications, Inc is the nation's premier publisher of reference sources and websites used for locating public records. BRB's books and electronic products point the way to over 26,000 government agencies, accredited schools, and to 3,500 record vendors who maintain, search or retrieve public records. The books and Web products are up-to-date, comprehensive and affordableBRB content provides in-depth descriptions of record access policies and procedures, record access methods, restrictions, all fees, turnaround times, identifiers shown on records, and other needed tips used for public record searching.Facts on Demand Press, an imprint of BRB, specializes in business management, background investigations, Internet-related references, and research publications.To contact BRB call 1-800-929-3811 or visit www.brbpublications.com


CourtHouse Concepts
16 W. Center
Fayetteville, AR 72701
Phone: 877-750-3660
Fax: 877-750-7379
p.hickman@courthouseconcepts.com
www.courthouseconcepts.net
For thirteen years our researchers have worked daily with the Court Clerks in providing as many as 1,000 Arkansas searches per day. When we say we know the clerks we mean it. We offer criminal and civil checks in the Arkansas Circuit (Felony) and District (Misdemeanor) courts. Our capability to provide you up to date information on the Arkansas Courts System is unmatched and our fees are very competitive. We specialize in providing quality searches and making you look good. Our goal is to exceed your expectations in every transaction.

Call us today to see the difference in our service.


Lighthouse Information Services, LLC
12460 Crabapple Rd
Suite 202-210
Alpharetta, Georgia 30004
Contact Phone: 770.772.7128
wbpeacock@lighthouseinfoserv.com
www.lighthouseinfoserv.com
All 159 Georgia Counties searched at the courthouse
NAPBS Courthouse Research Exam Certified research providers covering 100+ counties and all 'In-House' staff Certified as well
GCIC/ Statewide capabilities through Police Department (with GCIC stamp available if needed)
Fully covering the 50+ counties that don't have public terminal access for conducting a basic 7 year search (using docket books, microfilm, clerk assistance, etc)
Unlike most companies who claim to be able to search the state of Georgia, we actually go to the courthouse! Accuracy is our top priority, so if you're tired of getting results that you think may be from a database, statewide report, or other fallible method, let us know how we can help

Omni Data Retrieval
Toll Free: 877-257-0054
Fax: 952-985-7211
Email: sales@omnidataretrieval.com
Web: www.omnidataretrieval.com
Omni Data Retrieval is a wholesale public record retrieval organization specializing in domestic and international criminal search requests.  We service all counties nationwide with fast, accurate public record research.

Our goal is to provide all clients:
Competitive volume pricing
Dedicated customer service
Multiple XML interface options
Up-to-date public record information
Intelligent ETA's on every search requested
At Omni Data Retrieval we are continually expanding supplier networks, investing in our client partnerships and improving our technology to provide each of our clients a unique and remarkable experience.
We look forward to the opportunity of earning both your respect and your business.


PRRN – The Public Record Retriever Network
PO Box 27869
Tempe, AZ 85285
800-929-3811
Fax: 800-929-3810
mike@brbpublications.com
www.prrn.us
The Public Record Retrieval Network (PRRN) is one of the largest trade organization representing professionals in the public record industry. With more than 500 members in 50 states that retrieve documents from local government agencies in over 2,000 counties nationwide, PRRN Members are recognized as the nation's leaders in local public record searching and document retrieval.PRRN members are hands-on public record researchers and document retrieval specialists for hire. They visit government agencies in person to quickly access records. They can be relied upon for strong knowledge on searching at the courthouses and recording offices.For more information, visit www.prrn.us or call 800-929-3811.


Priority Backgrounds
PO Box 1589
Fuquay-Varia, NC 27526
Phone: 919-557-3247
Fax: 919-557-3248
www.prioritybackgrounds.com
sales@prioritybackgrounds.com
Instantly increase your bottom line! Priority Backgrounds is your best solution for INSTANT NC wholesale records. Our IT staffers have been accessing NC AOC information for over 12 years and are experts in NC data. All results come directly from the NC AOC and include all case details. No limits on number of cases returned.Statewide: $2.50 County: $1.00 Free SML integration and we're already on most of the major screening platforms. Rout your NC searches to Priority today to save valuable time and money!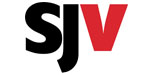 Vince Brodt
VP | Sales & Marketing
SJV & Associates
(800) 203-0582 main
(770) 917-0979 fax
Vince@sjvassoc.com
SJV & Associates is a Global Solutions Provider, combining innovative technology with human expertise.

Driving the highest standards for time service and accuracy with Conventional Court Research, Automated Court Research, International Solutions, MedEx Solutions, and our Verifications Suite; SJV is the Premier Information Supply Chain to the Background Screening Industry.

SJV is also the only firm in its direct marketplace to maintain an ISO 9001:2008 Certified Quality Management System, ensuring superior quality research, results, and customer service for their entire client base.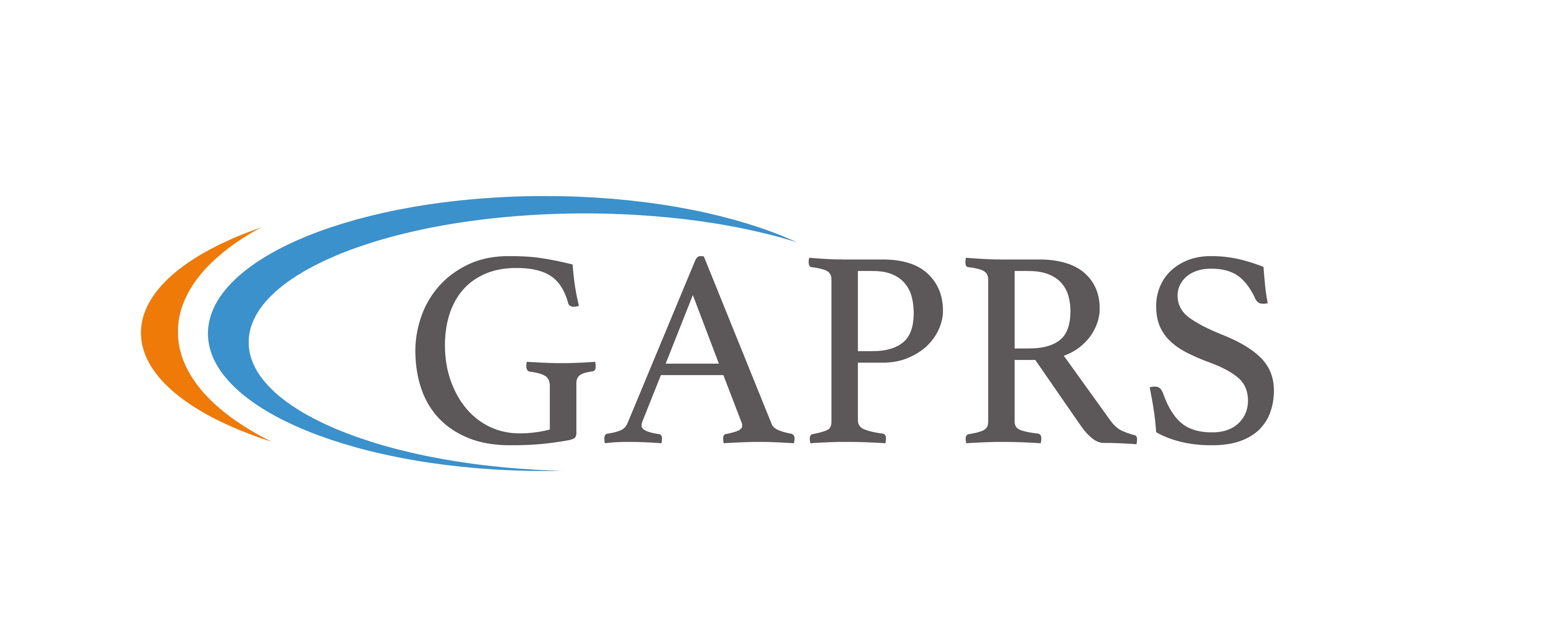 Lyndon Wilson
Owner
GAPRS, LLC
(615) 516-3705 (Direct)
(877) 915-7520 (Direct Fax)
www.gaprs.com
lyndon.wilson@gaprs.com
GAPRS, formerly G.A. Public Record Services, is a national wholesale court record information provider specializing in county criminal and civil record searches. With over 25 years of experience managing a national network of professional court record researchers, GAPRS is a trusted industry leader in providing accurate, comprehensive, and timely information throughout the US. GAPRS services also include statewide criminal searches, federal searches, family law and restraining order searches, and a national document retrieval service for those who need to obtain copies of known cases. Services can be securely ordered through its web site at www.gaprs.com, its custom XML interface, or through its various third party software provider relationships.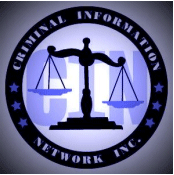 Criminal Information Network, Inc.
8508 Beechmont Avenue
Cincinnati, OH  45255
513-474-8800
513-474-5756 fax
www.criminfo.net
Contact: Luis Gonzalez   lgonzalez@criminfo.net
Criminal Information Network is a nationwide, wholesale public records retrieval provider, specialized to meet the needs of the pre-employment screening industry. We process criminal (federal, state, and county-level), moving violation, and workers' compensation claim records throughout the country.


Securitec Screening Solutions, Inc.
www.securitecscreening.com
3800 Electric Rd.
Suite 300
Roanoke, VA 24018
Phone: 540.725.1571
Fax: 540.400.0953
Danielle Hartberger
Danielle@securitecscreening.com
Securitec is a 100% wholesale background screening provider used by some of the largest most well respected retail screening firms in the industry.  CRAs and retail screening clients leverage our automated search technology, large research staff, and quality control department as a "one-stop-shop" to help them deliver more accurate results from more jurisdictions while reducing their costs and liability.   Securitec is a woman-owned business based in Roanoke, VA that provides confidential background research maintaining strict adherence to all pursuant Federal and State regulations.


Crime Finders, Inc. (CFI)
Contact: Vic Evans
Phone: 877-999-3203
Email: vic@crimefindersinc.com
Crime Finders, Inc. (CFI) is a true wholesaler specializing in countywide criminal/civil background checks covering the states of California, Nevada, and Hawaii without the use of third party researchers. All of our Researchers are hired and trained exclusively by CFI for the past 16 years. All customer care representatives assigned to your account are FCRA Certified. Our approach to organic growth and direct control of operations makes us a unique strategic partner for any CRA looking to eliminate the middle man and go directly to the source for their countywide criminal/civil background check needs. We have integration capabilities with all major platforms in the industry. Give us a call and find out how CFI can improve your turnaround time, costs, and efficiency.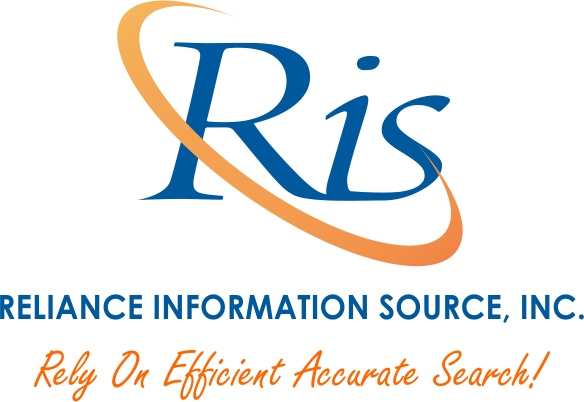 Sam Nuwman
Reliance Information Source, Inc
12377 Lewis Street, Suite 201
Garden Grove, CA92840
1-949-878-3626
info@relianceinfosource.com
www.relianceinfosource.com
Reliance Information Source, Inc., "RIS" is a leading provider of Custom Employment Screening Company; specialized in County Criminal and Civil and Federal Criminal and Civil searches in 12 Western United States.

RIS has been in business since 1993 and serving and assisting Businesses, Agencies and Institutions in USA, in securing qualified employees with thoroughly researched, investigated and completed screening services to make sound Decision in Hiring. RIS, takes pride in providing following services very consistently:
Turnaround Time of 24 to 48 hours
We have proven track record
Hands-On Courts Research
Standard Research scope 7 to 10 years.
Special Research Scope over 10 years available upon request.
RIS has had over 25 years of combined work experience in the Employee Background Screening Industry. During this time we have been very proud of our consistently very high rate of employee retention.RIS is very fortunate to maintain a very high retention rate of his employees consist of over 30 years of combined experience in the Employee Background Screening industry.


Sales Group
Account Manager
Microbilt Corporation
1640 Airport Rd, Suite 115
Kennesaw, GA 30144 USA
800-884-4747
sales@microbilt.com
www.microbilt.com
MicroBilt is the leading provider of alternative consumer data for underwriting and risk management for over 37 years. Current products include instant State-National Criminal reports with Sex Offender data, manual county criminal reports , MVR data, OFAC, and ID data for verifying applications. MicroBilt offers Private Labeling for Resellers requiring a platform along with full credentialing and site inspections for onboarding new clients through our Credit Bureau certified ComplyTraq division.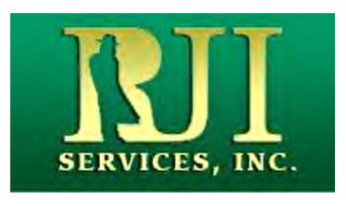 Rafael Jorge
President
RJI Services Inc
2219 West Olive #295
Burbank, CA 91506
818-846-5038
Rafael@RJI.com
www.RJI.com
With 20 years of public records experience RJI is the leading Los Angeles County based public records research and retrieval firm servicing Consumer Reporting Agencies throughout the pre-employment industry. RJI has a network of researchers that visit the courts on a daily basis, thus insuring our clients are provided with the most current and up to date public records information available. RJI's approach of conducting all public records research on a hands-on basis consistently ensures both the quality and accuracy of our client's results. RJI is a licensed investigation firm by the State of California and Arizona.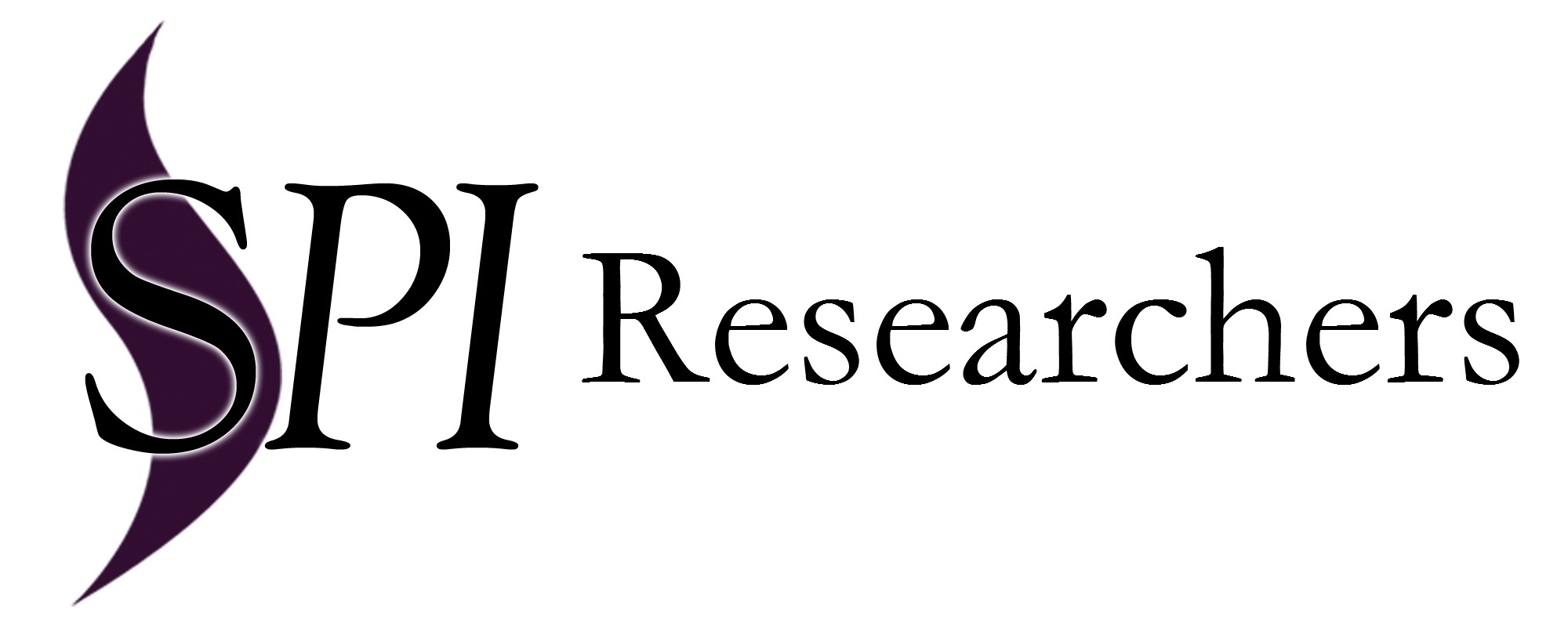 Amanda Sosa
SPI Researchers, LLP
PO Box 2139 | Burleson, TX 76097
Telephone: 866.243.5054
Amanda@spiresearchers.com
http://spiresearchers.com/
SPI Researchers is a nationally known wholesaler and provider of criminal records since 2002. Led by Patti McGowan, Principal and Senior Vice President of Operations, SPI Researchers is a woman-owned company with approximately 740 active researchers nationally. SPI Researchers provides on-site searches of felony and misdemeanor records in all counties nationwide and utilizes cutting edge software to allow clients for real-time access to the information they need. With a full-time IT staff, discounted prices for high-volume customers, and a focus on client relationships, SPI Researchers is a premier vendor choice for pre-employment screening agencies.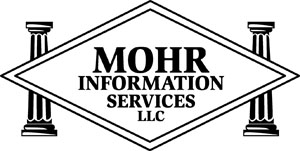 James W Mohrmann
Director of Operations
PH 888-525-4576 Ext. 1101
540-664-8775 Mobile
http://www.mohrinformation.com/
Since 1993, Mohr Information Services' has been the trusted source for criminal, civil, liens / judgments, and document retrievals throughout Virginia, Washington DC, Maryland, Delaware and New Jersey. [B1] We thoroughly train our investigators, paralegals and court researchers to provide the most accurate information that our valued clients rely upon to make solid decisions. We employ "hands on" research several times daily so our [B1] turnaround times are 24 hours or less. Our employees have a decade plus of experience and fully understand the courts, the law, and the nuances that make regional research crucial to the employment and tenant screening process.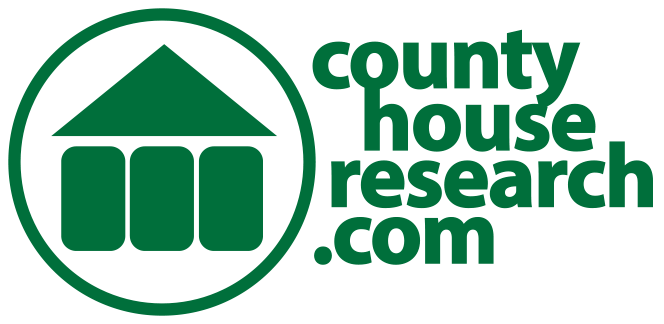 County House Research, Inc.
1500 John F. Kennedy Blvd.
Suite 330
Philadelphia, PA 19102.
Tel. (215) 717-7433, ext. 10
Email. info@countyhouseresearch.com
Web. www.countyhouseresearch.com
County House Research is the #1 source of in-court public information research in Pennsylvania, New Jersey, Delaware, Massachusetts, New Hampshire, and the District of Columbia. Rely on us for criminal and civil research, document retrieval, and Pennsylvania Driver Histories.

Look to CHR for:
A responsive team committed to excellence.
Integration with the industry's leading screening software platforms like Accio Data, ClearStar, FRS, and TazWorks or choose direct input to your system.
Dedicated Customer Service Representatives for prompt updates and ETAs.
5 offices close to courthouses for faster turnaround and better quality of information.
County House Research – It's Our Search Too!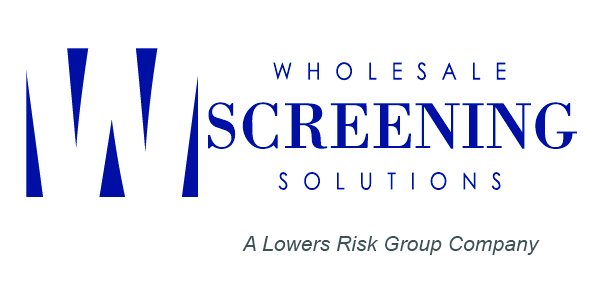 Michael Gaul
EVP, Marketing
125 East Hirst Road, Suite 3C
Purcellville, VA 20132
540-338-2901
mgaul@lowersriskgroup.com
www.lowersriskgroup.com
Wholesale Screening Solutions is the go-to source of vital data for employment screening, tenant screening, and risk mitigation service providers nationwide. The company manages the most extensive and tightly-controlled network of nationwide researchers with a track record of strict quality control practices of our local onsite researchers who obtain records directly from the authoritative source.

Retailer CRAs working with Wholesale Screening benefit from quality, timeliness, and accuracy – all delivered at affordable wholesale prices


Crispin Cruz
Vice President, Sales
B&B Reporting Inc.
555 North Point Ctr E
Alpharetta, GA USA 30022
678-366-4748
ccruz@bbreporting.com
www.bbreporting.com
B & B Reporting, Inc. is an employment background screening company that was incorporated in 1995 by owner and CEO, Patricia Blankenship. Pat began her career as a Court Clerk in Alabama, where she worked from 1979 to the mid 1990s. Realizing there was a need for compliant background screening companies to provide incomparable products, she founded B & B Reporting, Inc. where she is still involved at the executor level to this day.

Our goal, is to help our clients prevent employee-related loss and fraud while providing a safe and secure workplace for our clients current employees.


Convergence Research, Inc.
P: 866-606-4023 ex 304
F: 866-945-9369
www.convergenceresearch.com
The ability to seamlessly integrate with both customers and researchers allows Convergence Research to focus on the most important aspect of business – excellent customer service. With nationwide coverage provided by an extensive network of research professionals, you can be confident your screenings are being handled by the experts in court research. We are a 100% wholesale company and do not compete with our customers for any of their business. We currently support integrations with Accio Data, BackChecked, ClearStar, deverus, Digital Delve, FRS and TazWorks. Read More >

Accurate Eye
Court Research Services
PO Box 92
Washburn, WI 54891
866-216-6458
Fax: 877-684-3947
Affirm Background Screening, Inc.
PO Box 652
Ashland, WI 54806
Tel: (800) 985-3122
Fax: (866) 216-6456
All American Document Services (AADS)
701 South East 32nd Court, Ste 206.
Fort Lauderdale, Florida 33316
1-866-318-8638
Arrow Background Servcices L.L.C.
P.O.Box 1180
Leonardtown, MD. 20650
Phone: +1 301 475 7802
Background Information Services Inc.
1800 30th Street
Suite 204, CO, 80301
800-433-6010
Background Professionals Inc
410 N. Parsons Avenue
Brandon, FL 33510
Tel: (813) 868-3963
Baxter Research
307 Fairbanks Drive
Rio Vista, California, USA 94571
Telephone: 415-333-5402 Option 5
Fax Number: 415-333-6244
California Quick Search
Phone: 925 575-2008
Fax: 925 552-0139
email: caquicksearch.com
Local Retrieval Area: CA-Alameda, Contra Costa, Santa Clara
Types of Records Retrieved: Criminal and Civil courts
Cal Search
P.O. Box 3963
San Diego, CA 92163
Office – (619) 293-0405
Fax – (888) 600-7101
CIV Information Verification
7512 Dr. Phillips blvd., Ste 50
Orlando, Fl 32819
Phone: 407-433-1612
FAX: 407-248-8113
County House Research, Inc.
42 South 15th Street, Suite 1200
Philadelphia, PA 19102-2201
Ph: (215) 717-7433
CourtDox-GA, LLC
PO BOX 18120
Garden City, Georgia 31418
Phone Number: 8889703834
Court PC of Connecticut Inc.
P.O. Box 951
City: Philmont
State: NY
Zip Code: 12565
518-672-7534
Fax: 866-768-3761
CRIMINAL RESEARCH at DMAP
805 3rd Street
West Palm Bch, Fl. 33401
v-561-635-1986 f-561-835-8249
Criminal Research & Investigations, Inc.
15614 DR MLK Jr Blvd.
Dover, FL 33527
888-243-5252
Fred Phillips Research Inc.
10080 Timberline Court
San Diego, CA 92131
Phone: 858.735.3431
Fax: 858.777.5537
GPS and Associates
P.O. Box 1465
Zephyrhills, Florida 33539
Phone #: 877-813-8155
Indiana Search Technologies, LLC
Phone: 317-773-0587
136 E. Market St.,
Indianapolis, IN 46204
Jackson Information Services, Inc.
23710 Tuscany
Eastpointe, MI 48021
Ph: 586-218-4100
Fax: 586-218-4591
Jesse Mobley Research and Retrieval
Jesse Mobley, Owner
912.217.9553
KLK Research, LLC
Kim Burge, Owner
51 Eldorado Drive
Moscow Mills, MO 63362
636.734.1555
LocatePLUS
P.O. Box 3168
Peabody, MA 01961
888.746.3463
Metri Data Source
115 N. Carolina Ave,
Spartanburg, SC 29306
844-638-7437
Mohr Information Services
P.O. Box 3185
Winchester, VA 22604
Voice: 888.525.4576 |
Fax: 540.678.1696
Neno Research, Inc
401 Center Pointe Cir #1519,
Altamonte Springs, FL 32701
855-933-9837
Nevada Quick Search
2115 Green Vista Dr, Ste #102
Sparks, NV 89431
(775) 622-9722
Northeast Criminal Research Co
16 Cutler Rd
Litchfield, NH 03052
603-880-6805 (office)
603-882-7203 (fax)
RapidCourt.com
P 704-997-0101 (x 167)
F 704-997-0102
OBBA Research
1111 N. Main St. Ste. 143
Santa Ana, CA 92701
Phone: 714.595.8677
Fax: 909.354.3154
Georgia Public Records Solutions
Phone: 866-216-3168 ext. 101
Fax: 866-216-3168
Cell: 407-694-1775
Screening America
PO Box 658 l Brandon, FL 33509-0658
Voice: 813.654.2854
Fax: 800.978.1346
Stephanie Ramsower
1612 shanks rd
Angleton, Texas 77515
979-848-0632
979-549-0695
Themis Data Solutions
18021 Cowan,
Irvine, CA 92614
949-705-4078
The Naomi Group
Indianapolis, Indiana 46204
317-778-7243
The Public Record Source
PO Box 6212
Peoria, AZ 85385-6212
Phone: (623) 218-7045
Fax: (623) 773-2861
Worcester Record Search, Inc
4 Jill Circle
Shrewsbury, MA 01545
Your New Jersey Connections, Inc.
P.O. Box 118
Mays Landing,
New Jersey 08330
609-625-4026
Fax: 609-625-5930