Background Screening Vendor Showcase:
Continuous monitoring, Continuous Screening, Infinity Screening, Post Hire Screening and Rescreening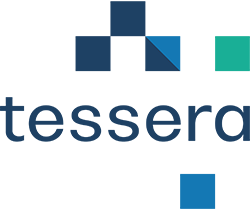 Company Listings:


Vince Brodt
Vice President of Client Experience
InformData
1701 Barrett Lakes Blvd., Suite 380
Kennesaw, GA 30144 USA
(800) 203-0582 Main
(770) 917-1205 Fax
vince@sjvassoc.com
www.sjvdata.com
It takes SJV to really know someone. SJV Data Solutions offers the most comprehensive suite of background check data solutions to Consumer Reporting Agencies (CRAs) through our SJV Connect Platform featuring over 5,000 data sources, allowing you to consolidate your operations and focus on your most important responsibility, delighting your customers and growing your business. Our data solutions include Criminal Record Research and Court Data, Continuous Criminal Monitoring, Resume Verifications, Medical Compliance Data, and International Data.  For more information, visit
http://www.sjvdata.com
, or contact us directly at 800.203.0582 and via e-mail at
Solutions@sjvassoc.com
.

Contact information:
Email: TotalVerify@equifax.com
Website: totalverify.equifax.com
At Equifax (NYSE: EFX), we believe knowledge drives progress. As a global data, analytics, and technology company, we play an essential role in the global economy by helping financial institutions, companies, employers, and government agencies make critical decisions with greater confidence. Our unique blend of differentiated data, analytics, and cloud technology drives insights to power decisions to move people forward. Headquartered in Atlanta and supported by more than 14,000 employees worldwide, Equifax operates or has investments in 24 countries in North America, Central and South America, Europe, and the Asia Pacific region.


Tessera Data, Inc.
400 Spectrum Drive, #1750
Irvine, CA 92618
(800) 694-5660
tesseradata.com
info@tesseradata.com
Tessera Data™ Tessera Data is a leading people-risk data provider committed to ending the chaos of fragmented background screening data using deep institutional knowledge that turns the rapid retrieval, mapping, and delivery of data into an art form. Offering an instant criminal database that covers 98% of the United States population; real-time, automated screening solutions across criminal, court, and motor vehicle records; and continuous monitoring solutions, Tessera extracts the essential details from critical background data for better informed people-risk decisions that help keep communities safe. For more information, visit tesseradata.com, or contact us at info@tesseradata.com.

Biometrica Systems Inc
415 S. 48th Street, Suite 110
Tempe, AZ 85281
ClearForce
8000 Towers Crescent Drive, Suite 1525
Vienna, VA 22182
Toll-Free: 888-870-5773
Endera
1320 Old Chain Bridge Road
Suite 440
McLean, VA 22101
Phone: 1.855.373.0977
Enformion, Inc.
1915 21st Street
Sacramento, CA, 95811-6813

Feature companies