Andy Hellman, Managing Director, International & Strategic Initiatives for Clearstar
Pull up a chair, get a latte and join us this month for a talk with Andy Hellman, Managing Director, International & Strategic Initiatives for Clearstar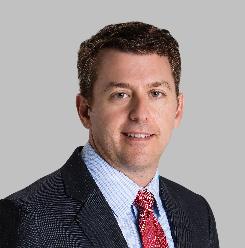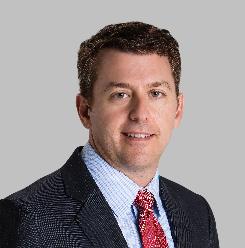 Before coming into the background screening industry Andy did a variety of things including working for a couple of dot com startups, a small consulting company focused on Japan, HR for a Fortune 100 and earned an MBA along the way. He smile as he said, "I take no credit for planning any of it, however, in hindsight it all provided a good basis for what I do now."
He added "When I joined the screening industry about 15 years ago, it was a random chance.  The economy was bad and this is where I found a job.  However, when I decided to join ClearStar, I saw it as an opportunity to build something the right way.  We all have our thoughts and opinions on how things should be done.  ClearStar was an opportunity to execute on this, specifically in building out an industry-leading global screening program."
Andy, said, "one of the things he particularly likes about the industry is that it offers exciting challenges at times, but above all I have really enjoyed the variety of people in the industry with whom I've worked and the friends I've made.  Even across companies, whether customer, competitor or provider, there is a camaraderie in the space that I enjoy.  The fact that we can have a positive impact on our communities to boot is an added bonus."
Turning the discussion to Clearstar, he shared their vision: "to provide intuitive systems, cutting-edge tools, and comprehensive reports that enable CRAs and employers to keep their business moving."
When asked about any important announcements about products or services he smiled as he said, "Well, in case anyone has missed it, we have a great global records program, providing over 2000 different services around the globe.  Coupled with our new global platform, we've got a solution that takes the stress out of global screening.
He added that a key message he wanted to share is that Clearstar is not just a background screening provider – "we are a partner." In a very serious tone, he added that "We care about our client's business. This is evident not only in our innovative technology, flexible solutions, and one-touch client service, but also our commitment to certification and to industry education."
He paused for a moment as if in deep thought and then shared that ClearStar Academy produces a steady stream of videos, webinars, papers, and live education sessions and Kerstin's Global Screening Tips, a blog hosted by their very own Kerstin Bagus, provides expert insight to help you better understand the complex world of screening outside of the U.S. ( her monthly installments can be viewed in The Background Buzz.).
Moving to my favorite question about what's coming in the future for the industry he was very clear that he expected more regulations will increase as the industry faces new issues such as the use of social media. He added that "The world, in spite of a potential pause now, will continue to globalize and so will the workforce. Customers, providers and data sources will continue to automate and integrate."
Back on the personal side, Andy shared that he recently read Thinking, fast and slow by Daniel Kahneman which offers some really interesting insight into how we think and make decisions.
Finally, he said the person he would really like to meet is Dave Chappelle. "He's a genius when it comes to mixing comedy and social commentary."
Thanks to Andy for a fascinating interview. To speak with Andy contact him at AndyH@clearstar.net and to learn  more about global screening visit www.theglobalscreeningexperts.com
Visit: https://en.calameo.com/read/00431137639ed0ba31654
Copyright © Workplace Violence 911