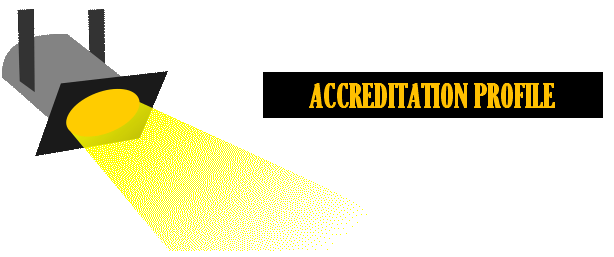 What is NAPBS Accreditation?
Accreditation is an important seal of approval for Consumer Reporting Agencies (CRAs) located in the United States of America offered by the National Association of Professional Background Screeners (NAPBS®). The accreditation program has become a widely recognized initiative that brings national recognition to an employment background screening-affiliated organization for its commitment to excellence, accountability, high professional standards and continued institutional improvement.
NAPBS® is the association that serves as 'the voice of the background screening industry" and whose mission is to promulgate ethical, legal and professional background screening practices.
The accreditation program is governed by a strict and thorough set of professional standards which are maintained by the Background Screening Agency Accreditation Program (BSAAP). The program has established procedures that are compliant with industry best practices and affirms industry knowledge and expertise.
To become accredited, consumer reporting agencies must pass a rigorous onsite audit, conducted by an independent inspector, of their policies and procedures as they relate to the following critical areas:
| | |
| --- | --- |
| | Legal Compliance |
| | Consumer Protection |
| | Information Security |
| | Organizational Integrity and Ethics |
| | Ability to Train and Educate Clients |
| | Accuracy and Depth of Products |
| | Quality and Accuracy of Public Record Researchers and Background Specialists |
| | Employees' Background Check Expertise |

Why is the Accreditation Program Important to Employers?
 The NAPBS® accreditation program was created for two primary purposes:1
1. The Federal Trade Commission (FTC) indicated to the association that it would like to see more regulation of CRAs. Industry regulation typically comes from either the government or an internal accreditation effort.
2. Around the same time, NAPBS® members themselves recognized the widely varying processes and standards in the industry. Employers were uncertain about best practices and, without specific industry knowledge, wanted assistance in qualifying CRAs.
Accredited firms have agreed to abide by industry best practices as defined by the Background Screening Credentialing Council (BSCC). They have documented these practices and they have demonstrated adherence through both desk and onsite audits by an independent auditor.
1 Source: NAPBS.com

Accredited Firms
(This is a partial listing of firms that have successfully completed the accreditation program. For a full list of accredited firms, visit NAPBS.com)